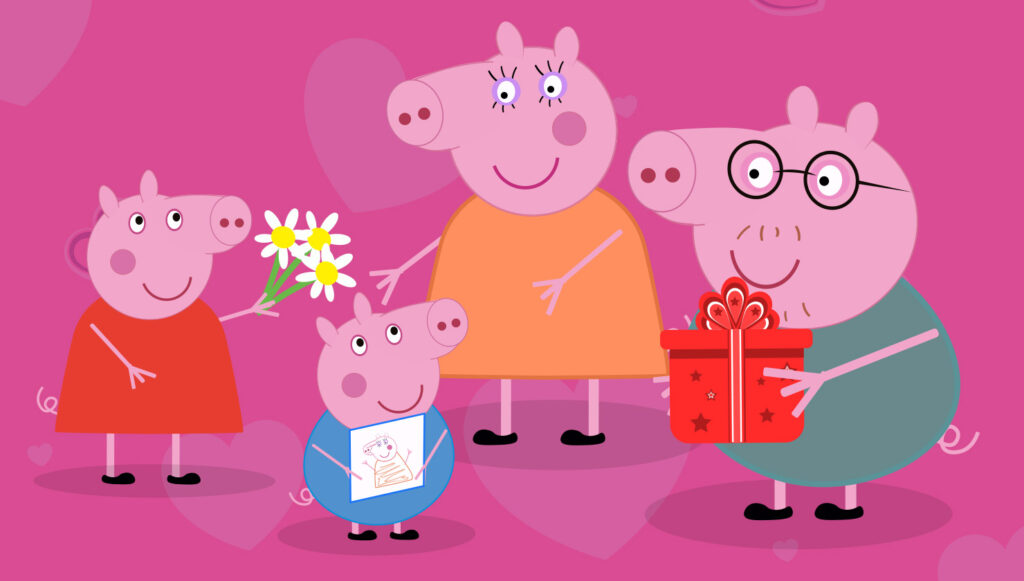 Advertisement
Advertisement
Hello there everyone! Is there anyone who's not a big fan of Peppa Pig? If yes, it's not a good place for you to be here. Today we'll be covering this topic. This show is one of the most favorite kids' shows. Is there anyone who has not heard of this show? It's hard to believe. So let's get closer to the plot of this series.
It is a British preschool animated television series by Astley Baker Davies. The show follows Peppa and her family. Peppa's peers are other animals. The show first aired on 31 May 2004. The seventh season began broadcasting on 5 March 2021. Peppa Pig has been broadcast in over 180 countries. The whole show takes place in a world where all characters are animals. Peppa Pig revolves around the titular character and her family and friends. Each episode is five minutes long. Each of her friends is a different species of animal. Episodes feature everyday activities.
The main characters of the show are Peppa Pig, George Pig, Mummy Pig, and Daddy Pig. Peppa Pig is a 4-year old. She loves playing with her friends. She often plays with her little brother George or hangs out with Suzy Sheep or the rest of the Pig Family. She is always excited, curious, and playful. She happens to be forgetful and bossy, and sometimes rude or stubborn. However, she always apologizes if she does something wrong. Peppa has a pet fish named Goldie and a small gold teddy bear named Teddy. She has two cousins, Chloe and Baby Alexander, whose parents are Peppa's aunt and uncle. They're called Uncle Pig and Auntie Pig in this show. The four live with Granny Pig and Grandpa Pig. Peppa doesn't want to hurt anyone, but she is always quite cheeky. She also embarrasses easily and pouts if something is not as she wants. Though it doesn't mean that she is spoiled or mean-spirited. She is often naturally proud of her accomplishments. Peppa loves her family but tends to tease them. Usually, she wears a red dress with a pair of black shoes.
The next character is George Pig. He is a loving little brother who looks up to his sister and cares a lot about others. He is timid and disobedient. Sometimes happens to be fussy. He loves getting attention since he is just a little child. He cries very often, but he's way smarter than kids his age. George is a toddler, that's why he is small in comparison to most of the cast. He is pale pink with off-pink lips, has pink cheeks, and big wide eyes. He wears a blue shirt. George is great at ice skating without having experience earlier. His best friend is Richard Rabbit. He loves dinosaurs, and even his first word was 'dinosaur'. George loves hot milk and chocolate cake. He is currently 2 years old.
One of the main characters frequently appearing on screen is Mummy Pig. She is always nice, helpful and wants to make others happy. She loves being with her family. She is mature, sensible, and loves her loved ones but sometimes teases them. Mummy Pig is around 30 years old. She's the mother of Peppa and George and a wife to Daddy Pig. She loves children a lot, and she's always nice to them. She takes care of the house but also loves spending time with her family. She plays with children often. She likes to get fit on a fictional program called "Mr. Potato's Fitness Show". Mummy Pig is more mature than Daddy Pig and often stops him when he is going to do something that doesn't seem to be a good idea. She may tease him, but she dearly loves him. Her parents are Granny and Grandpa Pig. Her sister-in-law and brother-in-law are Auntie Pig and Uncle Pig respectively.
Daddy Pig is the father of Peppa Pig and George Pig, the husband of Mummy Pig, and the son-in-law of Granny and Grandpa Pig. His younger brother is called Uncle Pig. Daddy Pig is around 35 years old, and he seems to be an engineer or architect. He loves to play and have fun with his family and friends. He happens to be quite lazy, forgetful, and clumsy. Sometimes Daddy Pig shows a childish side. He can be humble and a bit reserved but has no problems boasting. He is a champion puddle jumper and holds the world record. However, he always reads maps upside down, which gets the family lost.
Hope you like this series and are happy to take the quiz. Have you ever wondered which of the main characters you are like? You can find out by taking this quiz. It contains twenty questions that have been carefully prepared especially for you. Find out who you would be in the world of Peppa Pig! Have fun.
How many questions are there in this quiz?
Which character can you be?
Peppa Pig, George Pig, Mummy Pig or Daddy Pig.
We are sorry that this post was not useful for you!
Let us improve this post!
Tell us how we can improve this post?