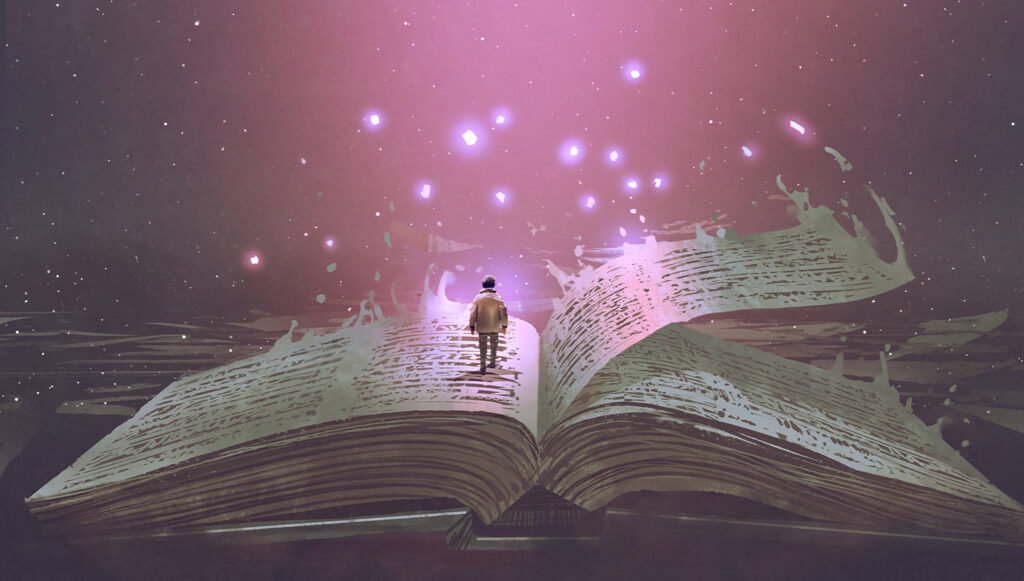 Advertisement
Advertisement
Hey everyone! Are you a fantasy fan? Do you like the subject in general, or are you mainly interested in games? How many times have you been unable to find a unique name for your character? Today we made sure that it does not happen again. We present to you our Fantasy name generator. Before we move on to the quiz, let's dive into the subject of fantasy a bit.
Fantasy is a genre of speculative fiction involving magical elements, typically set in a fictional universe and sometimes inspired by mythology and folklore. Its roots are in oral traditions, which then became fantasy literature and drama. From the twentieth century, it has expanded further into various media, including film, television, graphic novels, manga, animations, and video games.
Fantasy is distinguished from the genres of science fiction and horror by the respective absence of scientific or macabre themes, although these genres overlap. In popular culture, the fantasy genre predominantly features settings that emulate Earth, but with a sense of otherness. In its broadest sense, however, fantasy consists of works by many writers, artists, filmmakers, and musicians from ancient myths and legends to many recent and popular works.
Most fantasy uses magic or other supernatural elements as a main plot element, theme, or setting. Magic, magic practitioners, and magical creatures are common in many of these worlds.
An identifying trait of fantasy is the author's use of narrative elements that do not have to rely on history or nature to be coherent. This differs from realistic fiction in that realistic fiction has to attend to the history and natural laws of reality, whereas fantasy does not. In writing fantasy, the author uses worldbuilding to create characters, situations, and settings that may not be possible in reality.
Many fantasy authors use real-world folklore and mythology as inspiration, and although another defining characteristic of the fantasy genre is the inclusion of supernatural elements, such as magic, this does not have to be the case.
Fantasy has often been compared to science fiction and horror because they are the major categories of speculative fiction. Fantasy is distinguished from science fiction by the plausibility of the narrative elements. A science-fiction narrative is unlikely, though seemingly possible through logical scientific or technological extrapolation, whereas fantasy narratives do not need to be scientifically possible. Authors have to rely on the readers' suspension of disbelief, an acceptance of the unbelievable or impossible for the sake of enjoyment, to write effective fantasies. Despite both genres, heavy reliance on the supernatural, fantasy and horror are distinguishable from one another. Horror primarily evokes fear through the protagonists' weaknesses or inability to deal with the antagonists.
Elements of the supernatural and the fantastic were an element of literature from its beginning. The modern genre is distinguished from tales and folklore which contain fantastic elements, first by the acknowledged fictitious nature of the work, and second by the naming of an author. Works in which the marvels were not necessarily believed, or only half-believed, such as the European romances of chivalry and the tales of the Arabian Nights, slowly evolved into works with such traits. Authors like George MacDonald (1824-1905) created the first explicitly fantastic works.
Later, in the twentieth century, the publication of The Lord of the Rings by J. R. R. Tolkien enormously influenced fantasy writing, establishing the form of epic fantasy. This also did much to establish the genre of fantasy as commercially distinct and viable. And today fantasy continues as an expansive, multi-layered milieu encompassing many subgenres, including traditional high fantasy, sword and sorcery, magical realism, fairytale fantasy, and horror-tinged dark fantasy.
Several fantasy film adaptations have achieved blockbuster status, most notably The Lord of the Rings film trilogy directed by Peter Jackson, and the Harry Potter films, two of the highest-grossing film series in cinematic history. Meanwhile, David Benioff and D. B. Weiss would go on to produce the television drama series Game of Thrones for HBO, based on the book series by George R. R. Martin, which has gone on to achieve unprecedented success for the fantasy genre on television.
Fantasy role-playing games cross several different media. Dungeons & Dragons was the first tabletop role-playing game and remains the most successful and influential. The science fantasy role-playing game series Final Fantasy has been an icon of the role-playing video game genre (as of 2012 it was still among the top ten best-selling video game franchises). The first collectible card game, Magic: The Gathering, has a fantasy theme and is similarly dominant in the industry.
Are you looking for a unique name for your in-game character? Or maybe you are writing a fantasy story? Whatever the case may be, use our generator! Answer twenty questions about your character and find the perfect name.
How many questions does this quiz contain?
How many names are there?
Our quiz contains 19 unique names from which the perfect 1 will be chosen just for you.
We are sorry that this post was not useful for you!
Let us improve this post!
Tell us how we can improve this post?