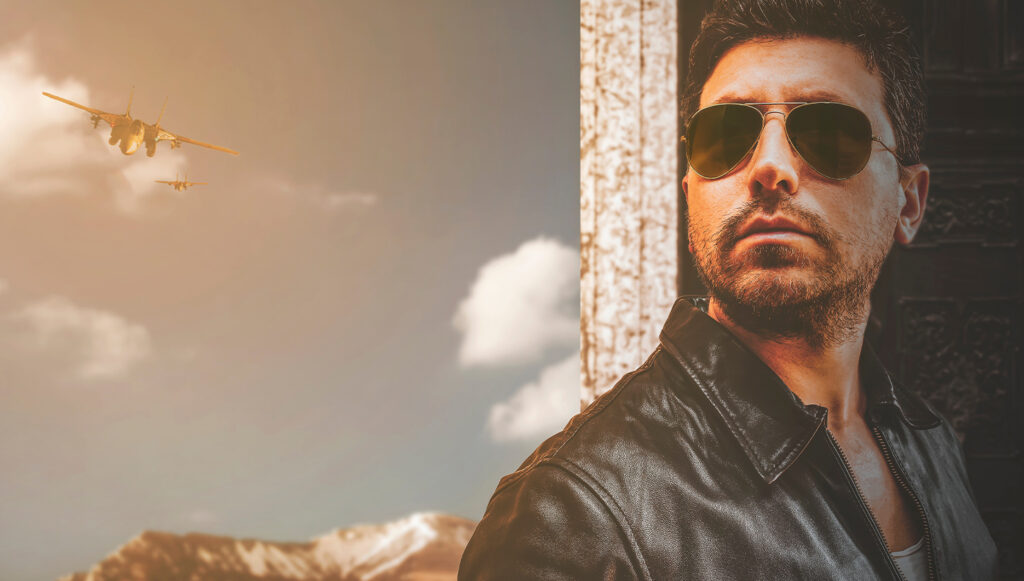 Advertisement
Advertisement
Hey everyone! Are you ready for the premiere of Top Gun: Maverick? Or maybe you are already after the premiere? However, we encourage you to take the quiz!
Top Gun: Maverick is a 2022 American action drama film directed by Joseph Kosinski. It was written by Ehren Kruger, Eric Warren Singer, and Christopher McQuarrie, from a story conceived by Peter Craig and Justin Marks. In the sequel to Top Gun, the film stars Tom Cruise as test pilot Maverick, alongside Miles Teller, Jennifer Connelly, Jon Hamm, Glen Powell, Lewis Pullman, Ed Harris, and Val Kilmer. Cruise and Kilmer reprise their roles from the first film.
The film premiered at CinemaCon on April 28, 2022, and is scheduled to be theatrically released in the United States on May 27, 2022, by Paramount Pictures. It was scheduled for release on July 12, 2019, but was postponed to "allow the production to work out all the complex flight sequences". The film was further delayed by the COVID-19 pandemic and scheduling conflicts.
What is this movie about? Let's see. Test pilot Captain Pete "Maverick" Mitchell has purposely dodged an advancement in rank after thirty-six years of service. One day Maverick is called to be put in charge of training a group of Top Gun graduates for a specialized mission under the orders of his fellow naval aviator friend and former rival, Admiral Tom "Iceman" Kazansky, who is the commander of the U.S. Pacific Fleet. Among them is Lieutenant Bradley "Rooster" Bradshaw, the son of Maverick's late best friend Nick "Goose" Bradshaw.
The development of the film began in 2010 when Paramount Pictures made offers to Jerry Bruckheimer and Tony Scott to make a sequel to Top Gun. Christopher McQuarrie had also received an offer to write the sequel's screenplay, which was rumored to have Tom Cruise's character Maverick in a smaller role. Peter Craig, Justin Marks, who described the film as a dream project, Ashley Edward Miller, and Zack Stentz would be credited as screenwriters on the project.
When asked about his idea for a new Top Gun film, Scott replied, "This world fascinated me, because it's so different from what it was originally. But I don't want to do a remake. I don't want to do a reinvention. I want to do a new movie. " The film will reportedly focus on the end of the dogfighting era and the role of drones in modern aerial warfare and that Cruise's character, Maverick, will fly an F / A-18 Super Hornet. After Scott's suicide, the sequel's future remained in question, but producer Jerry Bruckheimer remained committed to the project, especially given Cruise's and Kilmer's interest.
In June 2017, Cruise revealed that the title would be Top Gun: Maverick, with Harold Faltermeyer returning as a composer for the sequel. Cruise further stated that "Aviators are back, the need for speed. We're going to have big, fast machines. It's going to be a competition film, like the first one… but a progression for Maverick." Later the same month, it was confirmed that the film would be directed by Joseph Kosinski, while no title was officially confirmed.
Musician Kenny Loggins has confirmed that his song "Danger Zone", which was used in the first film, will be featured in the sequel. In October 2018, it was reported that Hans Zimmer would also compose for the film alongside Harold Faltermeyer. On April 27, 2022, Lady Gaga announced that she had written and recorded the song "Hold My Hand" which would serve as the film's theme song. The song, released as a single on May 3, was co-written with Ben Rice and BloodPop.
On June 19, 2019, at CineEurope in Barcelona, ​​attendees were able to watch for the first time some early footage of the film from a special Paramount presentation. During the presentation, the President of International Theatrical Distribution Mark Viane, and co-president of Worldwide Marketing and Distribution Mary Daily appeared in flight clothes.
Preliminary production on the film officially started on May 30, 2018, in San Diego, California. In late August a 15-person film crew from Paramount and Bruckheimer Films were aboard the Norfolk-based aircraft carrier USS Abraham Lincoln to shoot flight deck operations. In mid-February 2019, Cruise and the production crew were sighted on board USS Theodore Roosevelt at NAS North Island. In March, filming was completed at NAS Whidbey Island in Oak Harbor, Washington.
On June 19, 2019, Miles Teller revealed in an interview that he had finished filming two days earlier. Principal photography was scheduled until April 15, 2019, in San Diego, California; Lemoore, California; China Lake, California; Lake Tahoe, California; Seattle, Washington; and Patuxent River, Maryland.
The movie was filmed in IMAX format using IMAX-Certified Sony Venice 6K Full-Screen cameras.
Are you confident in your knowledge of this movie? If so, take the challenge and take this quiz with twenty detailed questions. If you score over 16 points, we will call you the no.1 fan! Are you ready?
How many questions are there?
What are the questions about?
The questions concern the characters and the entire production of the film.
We are sorry that this post was not useful for you!
Let us improve this post!
Tell us how we can improve this post?