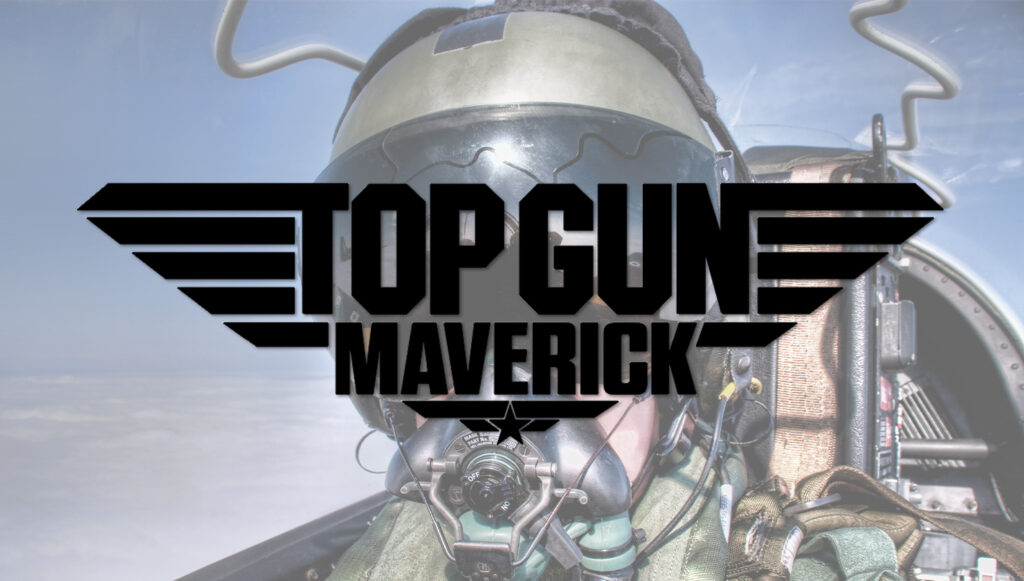 Advertisement
Advertisement
Hey everyone! Are you waiting for the movie Top Gun: Maverick? If so, you will surely like today's quiz. Now you can check what character from the movie you are. I hope this quiz will satisfy your impatience a little. Before we go any further, let's recall some details about the previous part.
Top Gun is a 1986 American action drama film directed by Tony Scott, and produced by Don Simpson and Jerry Bruckheimer, in association with Paramount Pictures. The screenplay was written by Jim Cash and Jack Epps Jr. and was inspired by an article titled "Top Guns" published in California magazine three years earlier. The film stars Tom Cruise and Kelly McGillis with Val Kilmer, Anthony Edwards, and Tom Skerritt in supporting roles. Cruise plays Lieutenant Pete "Maverick" Mitchell, a young naval aviator aboard the aircraft carrier USS Enterprise. He and his Radar Intercept Officer, LTJG Nick "Goose" Bradshaw are given the chance to train at the US Navy's Fighter Weapons School at Naval Air Station Miramar in San Diego, California.
Top Gun was released on May 16, 1986. Upon its release, the film received generally mixed reviews from film critics but many particularly praised the action sequences, the effects, the aerial stunts, and the acting performances with Cruise and McGillis receiving the most praise. Four weeks after its release, the number of theaters showing it increased by 45 percent. Despite its initial mixed critical reaction, the film was a huge commercial hit grossing US$356 million against a production budget of only US$15 million. The film maintained its popularity over the years and earned an IMAX 3D re-release in 2013. Additionally, the soundtrack to the film has since become one of the most popular movie soundtracks to date, reaching 9× Platinum certification. The movie won both an Academy Award for Best Original Song and a Golden Globe Award for Best Original Song for "Take My Breath Away" performed by Berlin. In 2015, the United States Library of Congress selected the film for preservation in the National Film Registry, finding it "culturally, historically, or aesthetically significant".
The film's premiere was held in New York City on May 12, 1986, with another held in San Diego on May 15. The film opened in the United States and Canada in 1,028 theaters on May 16, 1986, a week prior to the Memorial Day weekend, which was considered a gamble at the time.
The primary inspiration for the film was the article "Top Guns" by Ehud Yonay, from the May 1983 issue of California magazine, which featured aerial photography by then-Lieutenant Commander Charles "Heater" Heatley. The article detailed the life of fighter pilots at Naval Air Station Miramar in San Diego, self-nicknamed as "Fightertown USA". Numerous screenwriters allegedly turned down the project. Bruckheimer and Simpson went on to hire Jim Cash and Jack Epps Jr., to write the first draft. The research methods, by Epps, included attendance at several declassified Topgun classes at Miramar and gaining experience by being flown in an F-14. The first draft failed to impress Bruckheimer and Simpson and is considered to be very different from the final product in numerous ways. Tony Scott was hired to direct on the strength of a commercial he had done for Swedish automaker Saab in the early 1980s, where a Saab 900 turbo is shown racing a Saab 37 Viggen fighter jet.
Actor Matthew Modine turned down the role of Pete Mitchell (that went to Tom Cruise) because he felt the film's pro-military stance went against his politics. The character of Chipper Piper was created just for Pasdar as Scott loved his performance.
The producers wanted the assistance of the US Navy in the production of the film. The Navy was influential in relation to script approval, which resulted in changes being made. The opening dogfight was moved to international waters as opposed to Cuba, the language was toned down, and a scene that involved a crash on the deck of an aircraft carrier was also scrapped. Maverick's love interest was also changed from a female enlisted member of the Navy to a civilian contractor with the Navy, due to the US military's prohibition of fraternization between officers and enlisted personnel. The "Charlie" character also replaced an aerobics instructor from an early draft as a love interest for Maverick after producers were introduced to Christine "Legs" Fox, a civilian mathematician employed by the Center for Naval Analyses as a specialist in Maritime Air Superiority, developing tactics for aircraft carrier defense.
Julianne Phillips was in consideration for the role of Charlie and had been scheduled to perform a screen test opposite Tom Cruise. Rear Admiral Pete "Viper" Pettigrew, a former Navy aviator, Vietnam War veteran, and Topgun instructor served as a technical advisor on the film, and also made a cameo appearance in the film as a colleague of Charlie's.
Are you ready for a warm welcome to Top Gun: Maverick? We hope so. Would you like to know what character from this movie you are? If so, I invite you to answer twenty questions in this quiz.
How many questions are there?
What can you get as a result?
Pete Mitchell, Bradley Bradshaw, Natasha Trace, "Hangman" Seresin
We are sorry that this post was not useful for you!
Let us improve this post!
Tell us how we can improve this post?