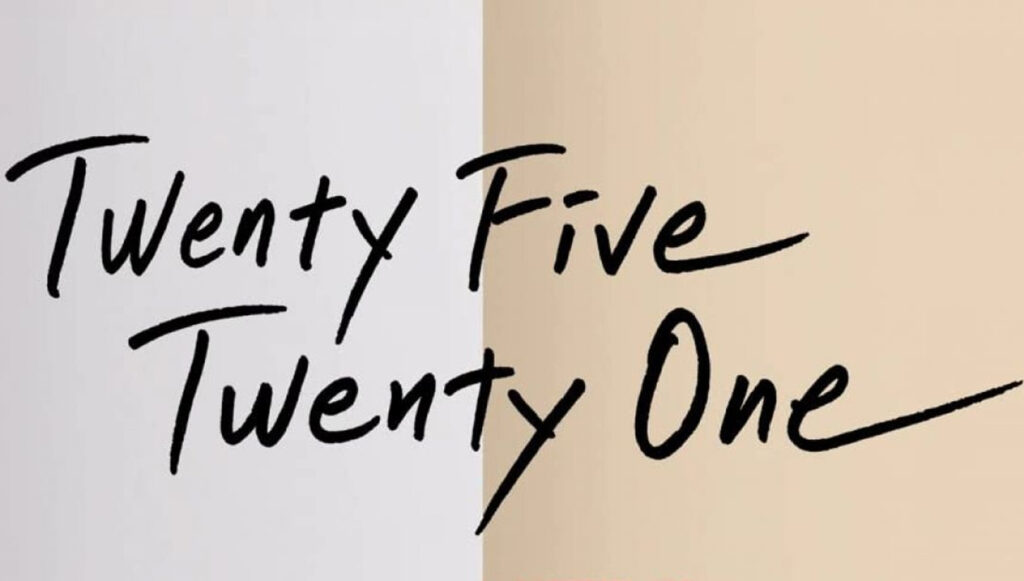 Advertisement
Advertisement
Hey everyone! Have you seen Twenty-Five Twenty-One? It is a 2022 South Korean television series directed by Jung Ji-hyun and starring Kim Tae-ri, Nam Joo-hyuk, Bona, Choi Hyun-wook, and Lee Joo-myung. The series depicts the lives of five characters spanning from the year of 1998 to 2021. It premiered on tvN on February 12, 2022, and aired every Saturday and Sunday at 21:10 (KST) for 16 episodes. It is available for streaming on Netflix. The series was a commercial hit and became one of the highest-rated Korean dramas in cable television history.
And what exactly is this drama about? Let's see… In a time when dreams seem out of reach, a teen fencer pursues big ambitions and meets a hardworking young man who seeks to rebuild his life. At ages 22 and 18, they say each other's names for the first time, and at ages 25 and 21, they fall in love.
In 1998, Na Hee-do, played by Kim Tae-ri is, a member of the school fencing team at Seonjung Girls' High School, but due to the IMF crisis, the team is disbanded. To continue pursuing her passion, she transfers to Taeyang High School and later manages to become a member of the National Fencing Team. Baek Yi-jin's, played by Nam Joo-hyuk, family goes from "riches to rags" and is separated due to the financial crisis. He is forced to take up several part-time jobs and later becomes a sports reporter.
In the present day, Kim Min-chae, played by Choi Myung-bin, Na Hee-do's daughter, quits ballet and "runs away" to her grandma's house. During her stay, she comes across her mother's diary, which the story is then told through.
Since the broadcast began, Twenty-Five Twenty-One and its male and female lead maintained the top spot in drama and actor's popularity rankings conducted by Good Data Corporation for 8 consecutive weeks until the end. The series also placed first in viewership ratings for all its 16 episodes, in both the Metropolitan Area and nationwide. Additionally, it has featured in Netflix's "Global Top 10" (non-English edition), a weekly list of the most-watched international Netflix series, for nine weeks in a row (as of the week ending April 24, 2022). The drama's success was attributed to its "retro-sentimental" vibe that was presented through the use of props, fashion, and locations that were able to invoke nostalgia to the generation that experienced the 1990s. It was also stated that it had succeeded in gaining the empathy and sympathy of viewers as it depicts the struggles of the IMF period in Korea, which viewers connected with the ongoing COVID-19 pandemic.
Pierce Conran, in his review for the South China Morning Post, stated that the show had "an appealing theme, a story that is well told, great acting and clever staging and editing". Rhian Daly of NME described the drama as "a nostalgic dive into the memories of youth and the value of dreams."
The popularity of the series led to the elevated recognition for actress Kim Tae-ri, who was stated to have emerged as the new "Nation's First Love." The series was also notably popular among K-pop idols, with several artists like BTS 'Jungkook, Aespa's Karina, Red Velvet's Yeri, Girls' Generation's Sooyoung, Blackpink's Lisa, among others, sharing that they have watched it and recommending it to their fans. Actor Gong Yoo also revealed that he watched the series Twenty-Five Twenty-One when he recommended his fans to watch My Liberation Notes.
Following the drama's conclusion, the Ministry of Culture, Sports and Tourism launched a travel product (itineraries alongside various accommodation and rental vouchers) touring the filming locations of the series, which includes the Jeonju Hanok Village, locations surrounding the Seohakdong Art Village, and the Hanbyeokgul Tunnel where the drama was shot. Retail company 7-Eleven reported that sales of its bakery brand Breadum had increased three-fold following the appearance of its pastry products on the show. The company then announced on April 7 that Breadum has launched two additional products in collaboration with the drama.
Investment company Daehan Securities has credited the success and high topicality of Twenty Five Twenty One alongside the recovery of television commercials for the 12% sales growth of CJ ENM, the parent company of broadcast channel tvN, during the first quarter of 2022. With 2022 marking the renewed popularity of the retro style in South Korea, Twenty Five Twenty One was stated to have greatly contributed to the "retro craze". Following the appearance of the popular manhwa Full House in the show, its comic book set saw a sales growth of 1.044% in February 2022 (when the series started airing) which was followed by a 24.3% sales increase in March 2022 compared to the previous month. In the Philippines, it was reported that the drama, with part of its plotline focused on fencing, led to an increased interest in this sport.
All this information indicates that this drama has gained immense popularity. Don't you think it's really worth seeing? If you haven't done so yet, we strongly encourage you to do so! And now we invite you to the quiz. It contains twenty questions and will help you find the answer to the question of who you resemble from this drama.
How many questions does this quiz contain?
Which character can you get as a result?
Na Hee Do, Baek Yi Jin, Ko Yu-rim, Ji Seung Wan, Moon Ji Woong
We are sorry that this post was not useful for you!
Let us improve this post!
Tell us how we can improve this post?