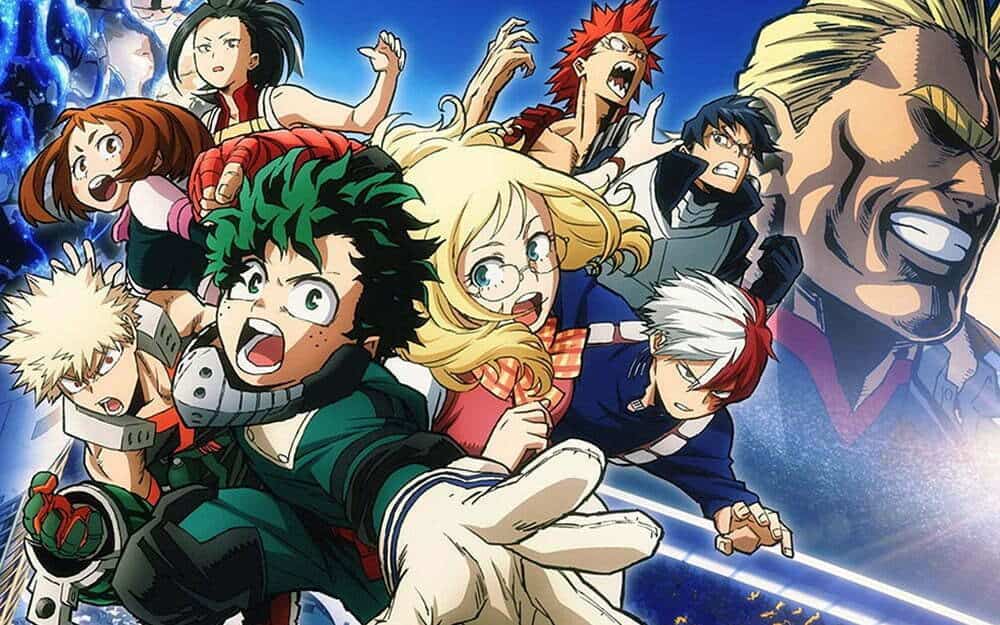 Advertisement
Advertisement
If you've been watching My Hero Academia for a while now, you no doubt are very familiar with the various characters in the series. Have you ever wondered which one of these characters you are most similar to? If that's the case, you'll love taking part in this interactive trivia quiz today. By answering a series of questions based on your likes and dislikes, you'll find the perfect match for you and learn more about the characters in the series along the way. Let's take a look at how this popular series came to be and learn a little bit more about the characters in it.
My Hero Academia is a Japanese manga series based around the superhero genre. It follows the story of Izuku Midoriya, who is a boy that doesn't have any superpowers, which are known as Quirks in the series. However, superpowers are pretty common in this world that he lives in, and he still dreams of being a superhero himself. All Might, who is one of Japan's biggest heroes, chooses him as his successor and goes on to share his Quirk with the character. He sees his potential and helps him to enroll in a high school for heroes who are training and allows him to fulfill his full potential.
Since 2014, the series has been serialized and collected into 31 volumes so far. It's also inspired various spin-offs, including My Hero Academia: Vigilantes and My Hero Academia: Team-Up Missions. It also inspired an anime television series, which aired in 2016 to begin with and continued for five series. There have also been three animated films, and there is even a plan for a live-action movie in the future. As you can see, there are plenty of parts to this franchise, which is why it has become so popular in the past years. Fans of the series love watching the movies and getting to know the characters more and more. If you've been wondering what character you are most similar to, make sure you stick around, as we are going to put your personality to the test shortly in our interactive quiz.
The manga and the anime adaptation have both been incredibly well received by both audiences and critics. It was one of the most popular series in the 2010s and won the 2019 Harvey Award for the Best Manga. To this date, there are over 50 million copies of the manga in circulation, which is a huge number that will only continue to increase year after year.
The story of the series is set in a world where most of the population has superpowers or Quirks. These usually appear by the age of four in children, and 80% of this population has these Quirks. There are so many different Quirks on offer, and it's very unlikely that two people will have exactly the same powers unless they are very closely related. Some of the individuals in the world are Heroes, which means they have been given this title which allows them to work with authorities on rescue missions. However, there are some characters who do abuse their powers, and they are known as Villains in the series. Pro heroes are the celebrities in this world who are well-known for their work as Heroes and how much they've given back to the community.
Have you been watching and reading My Hero Academia for some time now? You no doubt have a favorite character in the series, but do you think you are very similar to them? Today we're going to ask you to complete a simple twenty question quiz, which is all based on your personality and interests. By answering these questions honestly, you'll be matched with one of the most popular characters in My Hero Academia. Don't worry about how you answer the questions, as there is never a wrong answer. It's a fun quiz to play alongside your friends who loved the show and manga, and you'll find that you can enjoy comparing your results to see who matched with their favorite character in the series. Good luck, and have fun playing our My Hero Academia quiz today!
We are sorry that this post was not useful for you!
Let us improve this post!
Tell us how we can improve this post?