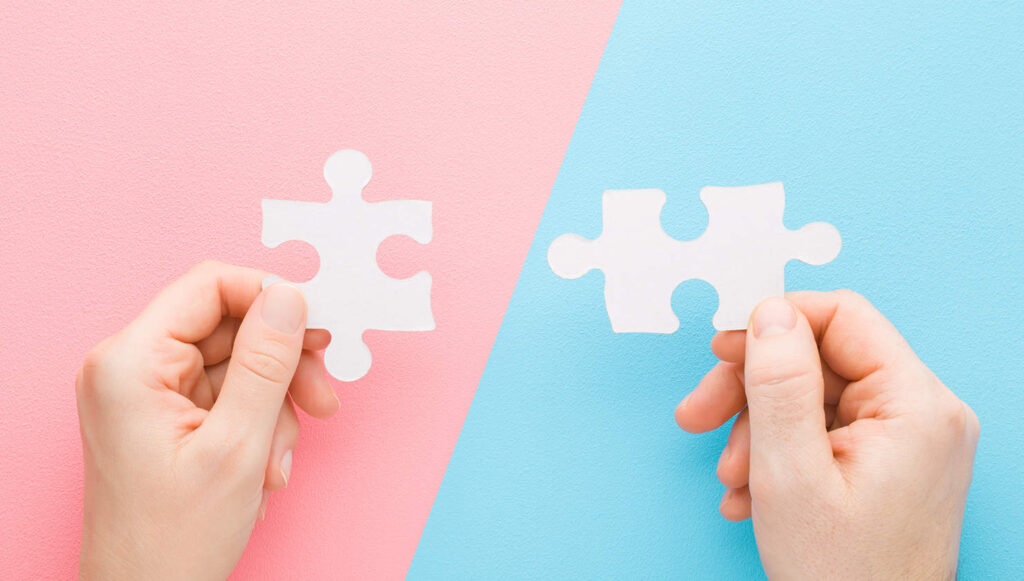 Advertisement
Advertisement
Hello dear friends! I hope that you are doing great these days. You must be worried about your relationship if you come here to figure out how compatible you are with your partner. That is a thing worth knowing before you start building a serious relationship. And here I am to help you with that. This quiz is something that every couple needs. After answering the 20 questions I have prepared, you will find out how many percents you are compatible with your partner. Do not be scared of seeing the result. It is always better to know such things in advance. You will thank me in the future.
But have you ever wondered what compatibility is? It is a situation where two people can live a life together and build a relationship without serious problems. It often works when you have similar opinions or interests. But some people are compatible with each other when they have the opposite point of view. That is because they fulfill the missing part of their imagination. That is something beautiful. It says how much we fit a relationship with our partner but in many different ways.
The question is if a relationship can last forever even if the 2 people are not 100% compatible. I would say yes. We are all different, and we need various support. Some of us find it to be a must-have to be in a relationship with someone who fits our personality. When for others, it is important to feel safe and loved. When the feeling is the real thing, you can be sure that you found the one you love. But why have I prepared this quiz then? This has been made for all of you that have doubts about your relationship. It is also for these standing in front of making a decision of entering a new thing. How grateful I would be if I had it back in my previous life. It would save a lot of heart-breaking scenarios I was into.
What I want to say is that compatibility does not have to be the most important value in a relationship. Although, if it is the beginning of a new relationship, compatibility could be the first factor to focus on in research. My friends use this quiz even if they are not in a relationship yet. They do the quiz thinking of a person they really like to check if it would work for them. That is a better option, in my opinion than a coin toss. We can rely on an accident, but isn't it more reliable to check on compatibility instead? You do not have to answer- I already know what you are thinking.
To make it even more accurate, you should try doing it together with your partner. Then the result will base not only on the imagination of your relationship but the real image of it, seen by two beloved people. That can be a great idea to spend time together. You can solve the quiz and discuss the result. There is always a field to improve the accuracy of your capability. I am sure that the quality of your relationship will get much better after the honest discussion.
This quiz can solve the problems of many people. We should help each other. Try to think today of someone in your group of friends that may need this kind of support. Share this quiz with your beloved ones, so they can find a way to check if their love instinct works properly.
I know from my experience, that there is nothing worse than entering a toxic relationship. Or maybe, it is even worse when you have nothing in common with the other person. But there is nothing weird about it. We are just people, and the first thing is always a sight. We can be attracted easily by appearance, so we forget what really matters. The thing is the accuracy of our character. Why can't we help each other with the perfect tool? The tool for checking this out is the quiz. You will love how accurate it will be. It will show you the different perspectives of your point of view. Many of my friends were surprised as well. We can agree it is a tool for opening eyes as well.
Now you are ready to check out how compatible you are with your partner. That only sounds that radical. In fact, it is just to help you put the right order to your ideas and visions. Just remember, if the result does not fit your expectations, maybe compatibility is not what builds up your relationship. Many other values can decide the success or failure of a relationship. It is not about the quality of your relationship, just about the compatibility. Enjoy the quiz!
How many questions are there in the quiz?
There are 20 questions in the quiz.
What can you get from the quiz?
Information of how compatibile you are with your partner.
We are sorry that this post was not useful for you!
Let us improve this post!
Tell us how we can improve this post?