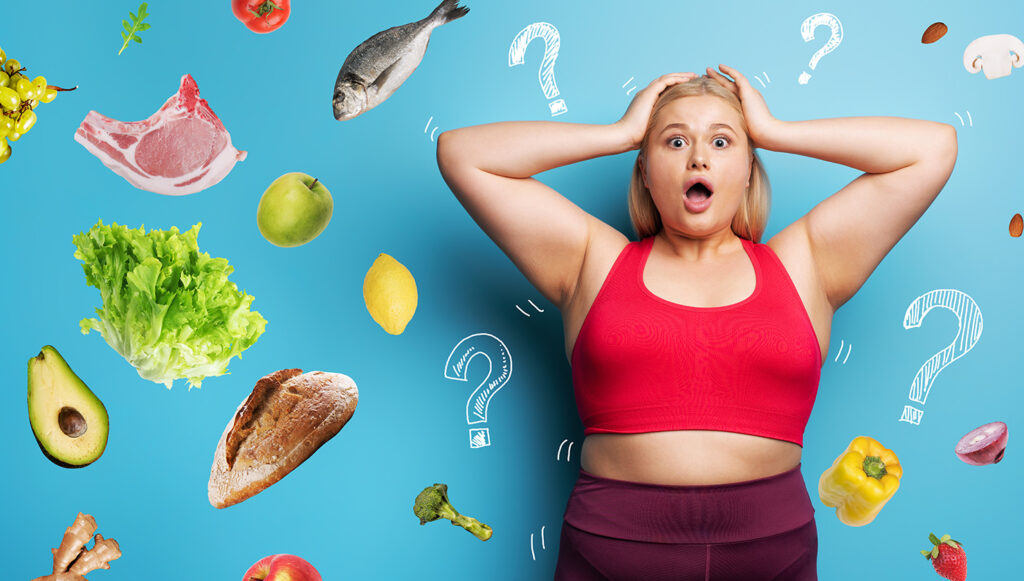 Advertisement
Advertisement
Do you want to go on a diet? Perhaps you've been researching different meal plans and diet regimes. There are so many of them out there, and not all of them involve fasting. The right kind of diet for you depends on your body type, your habits, your general health, and your goals. Do you want to lose weight or get stronger and build muscle mass? Maybe you simply want to be healthy and live longer. Finding a good diet might be tricky, but fear not – we're here for you! Our quiz will help you decide on the correct type of food regime for you.
Don't try and jump into very restrictive calorie counting first thing, and don't get sucked into the first commercial diet you come across. Picking the proper diet is crucial for you to achieve your goals. For example, if you want to eat food healthy for your heart but aren't interested in dropping too much weight, going on Weight Watchers might not be the most beneficial for you.
The first thing you should do is to think what is your main goal. Is it to drop a few pounds or to gain them? Do you want to get a toned body? An aspiring bodybuilder will want to build muscles. A person with heart disease will want to improve their medical condition. You might desire to feel healthy, increase your durability, or even look great naked.
Your goals could get even more specific, like losing 30 pounds, trimming your waistline, or getting ready for a sports competition. The right diet plan will depend on deciding on what exactly you want.
We can differentiate several different categories depending on the most common diet objectives. You will most likely fall into at least one of these groups.
The first one consists of people wanting to lose fat or drop some weight. You belong in this group if you plan to get rid of a few inches somewhere on your body, reduce belly fat, or something similar.
The second group is for people who want to build muscle. It's more about getting big and strong than just fit and toned. This category also includes anyone who wants to gain weight. A lot of people will look to acquire more muscles than actual fat. There are select others who might need to gain any kind of weight for medical reasons (due to being severely underweight). Their dietary requirements are similar enough that they can be categorized together.
The third group is about improving overall health and/or maintaining your current weight. People in this category don't particularly want to gain or lose any weight. They want to sustain and potentially improve what they already have. They might want to feel healthier, have more energy, enhance recovery, or have a diet plan better suited for their lifestyle. Whatever the case is, they belong here.
The fourth group is for people with medical ailments who want their diet to help manage symptoms, prevent flare-ups, and support treatment. Many conditions can be improved or at least easier to manage with the right diet. Of course, there is no one size fits all, and a proper meal plan will depend on a specific disease. If you want a regime that will help you prevent various illnesses, you belong in that group too.
In some cases, you might find yourself in more than one category. Then you will need a diet plan to satisfy all of your different needs. Here are some tips for picking the most optimal diet for you.
When considering a diet, think if you can live with it forever. Do you believe you can stick with it every day? It's not about what you should do but what you will realistically do. If you can't imagine following a diet for an extended period of time, don't bother with it.
Does a plan or regime you're thinking about includes food you like, can prepare, and can afford? If it requires products that are too expensive for your lifestyle or demands long hours in the kitchen when you don't have time and/or energy for it, that diet is not for you.
Your body handles certain food groups differently depending on your exact body type. Most people can be separated into three categories: ectomorphs, mesomorphs, and endomorphs. If you aren't sure which one you are, check out our body type quiz!
Ectomorphs tend to have a higher metabolism and better tolerance to carbohydrates. Usually, they do well on high carbs, moderate protein, and moderate fat diet.
Mesomorphs find it easy to build muscle and maintain low-fat levels. A balanced diet of carbs, fat, and protein is the best for them.
Endomorphs have a slower metabolism and tend to keep both fat and muscle mass. They do well on high fat and lower carbohydrate diet.
Which diet is the best for you? You don't have to wonder anymore. Take the quiz we prepared and find the most beneficial meal regime for your personal needs!
How many questions are in the quiz?
What results can you get?
Diet for weight loss, Diet for muscle gain or gaining weight, Diet for improving the overall condition, Diet to help with medical ailments. Each results has examples of specific diets
We are sorry that this post was not useful for you!
Let us improve this post!
Tell us how we can improve this post?