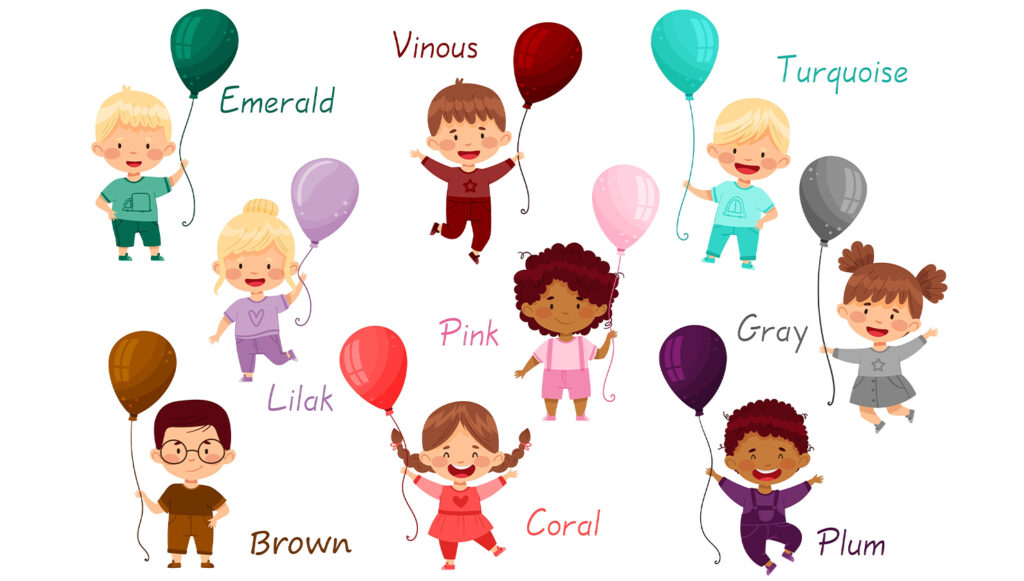 Advertisement
Advertisement
Hey everyone! What is your name? Have you ever wondered what color your name has? Today's quiz will help you figure it out. Answer twenty questions and see for yourself!
Synesthesia (American English) or synaesthesia (British English) is a perceptual phenomenon in which stimulation of one sensory or cognitive pathway leads to involuntary experiences in a second sensory or cognitive pathway. People who report a lifelong history of such experiences are known as synesthetes. Awareness of synesthetic perceptions varies from person to person. In one common form of synesthesia, known as grapheme-color synesthesia or color–graphemic synesthesia, letters or numbers are perceived as inherently colored. In spatial-sequence or number form synesthesia, numbers, months of the year, or days of the week elicit precise locations in space (e.g., 1980 may be "farther away" than 1990), or may appear as a three-dimensional map (clockwise or counterclockwise). Synesthetic associations can occur in any combination and any number of senses or cognitive pathways.
Little is known about how synesthesia develops. It has been suggested that synesthesia develops during childhood when children are intensively engaged with abstract concepts for the first time. This hypothesis – referred to as the semantic vacuum hypothesis – could explain why the most common forms of synesthesia are grapheme-color, spatial sequence, and number form. These are usually the first abstract concepts that educational systems require children to learn.
Difficulties have been recognized in adequately defining synesthesia. Many different phenomena have been included in the term synesthesia (based on the Greek words σύν and αἴσθησις meaning 'union of the senses), and in many cases, the terminology seems to be inaccurate. A more accurate but less common term may be ideasthesia.
The earliest recorded case of synesthesia is attributed to the Oxford University academic and philosopher John Locke, who, in 1690, made a report about a blind man who said he experienced the color scarlet when he heard the sound of a trumpet. However, there is disagreement as to whether Locke described an actual instance of synesthesia or was using a metaphor. The first medical account came from German physician Georg Tobias Ludwig Sachs in 1812. The term is from the Ancient Greek σύν syn, 'together', and αἴσθησις aisthēsis, 'sensation'.
Synesthesia can occur between nearly any two senses or perceptual modes, and at least one synesthete, Solomon Shereshevsky, experienced synesthesia that linked all five senses. Types of synesthesia are indicated by using the notation x → y, where x is the "inducer" or trigger experience, and y is the "concurrent" or additional experience. For example, perceiving letters and numbers (collectively called graphemes) as colored would be indicated as grapheme-color synesthesia. Similarly, when synesthetes see colors and movement as a result of hearing musical tones, it would be indicated as tone → (color, movement) synesthesia.
In one of the most common forms of synesthesia, individual letters of the alphabet and numbers (collectively referred to as "graphemes") are "shaded" or "tinged" with a color. While different individuals usually do not report the same colors for all letters and numbers, studies with large numbers of synesthetes find some commonalities across letters (e.g., A is likely to be red).
Some synesthetes often report that they were unaware their experiences were unusual until they realized other people did not have them, while others report feeling as if they had been keeping a secret their entire lives. The automatic and ineffable nature of a synesthetic experience means that the pairing may not seem out of the ordinary. This involuntary and consistent nature helps define synesthesia as a real experience. Most synesthetes report that their experiences are pleasant or neutral, although, in rare cases, synesthetes report that their experiences can lead to a degree of sensory overload.
Though often stereotyped in the popular media as a medical condition or neurological aberration, many synesthetes themselves do not perceive their synesthetic experiences as a handicap. On the contrary, some report it as a gift – an additional "hidden" sense – something they would not want to miss. Most synesthetes become aware of their distinctive mode of perception in their childhood. Some have learned how to apply their ability in daily life and work. Synesthetes have used their abilities in memorization of names and telephone numbers, mental arithmetic, and more complex creative activities like producing visual art, music, and theater.
Despite the commonalities which permit the definition of the broad phenomenon of synesthesia, individual experiences vary in numerous ways. This variability was first noticed early in synesthesia research. Some synesthetes report that vowels are more strongly colored, while for others consonants are more strongly colored. Self-reports, interviews, and autobiographical notes by synesthetes demonstrate a great degree of variety in types of synesthesia, the intensity of synesthetic perceptions, awareness of the perceptual discrepancies between synesthetes, and non-synesthetes, and the ways synesthesia is used in work, creative processes, and daily life.
How would a person with synesthesia see your name? What color is it? Answer the twenty questions we have prepared for you in our quiz and see for yourself now!
How many questions are there?
What can you get as a result?
Red, yellow, green, blue, purple
We are sorry that this post was not useful for you!
Let us improve this post!
Tell us how we can improve this post?