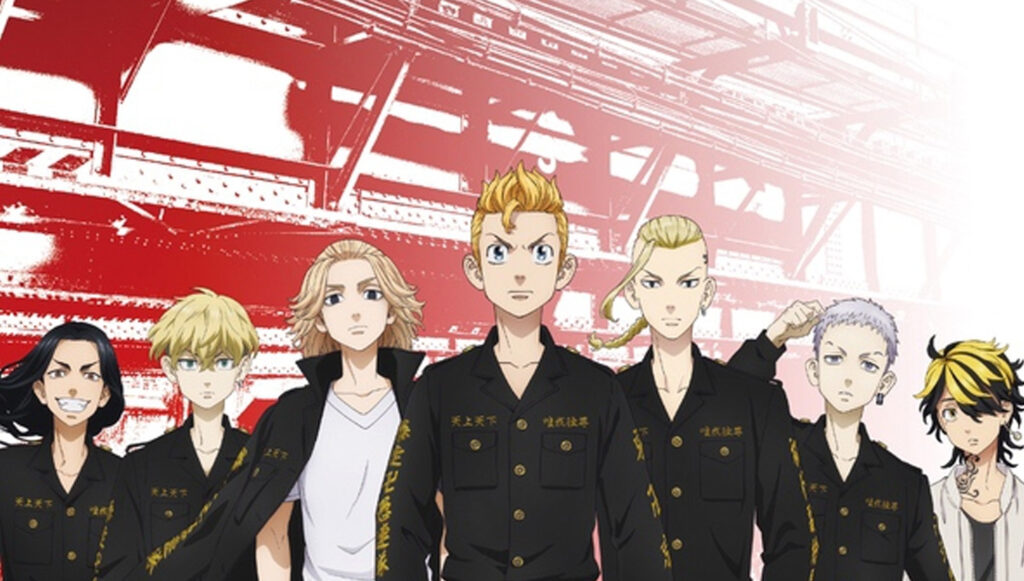 Advertisement
Advertisement
Hey everyone! Do you like Tokyo Revengers? If so, you will love today's quiz! We invite you to answer twenty questions to find out which character from Tokyo Revengers you resemble.
Tokyo Revengers is a Japanese manga series written and illustrated by Ken Wakui. It has been serialized in Kodansha's Weekly Shōnen Magazine since March 2017. An anime television series adaptation by Liden Films aired from April to September 2021. A second season is set to premiere in January 2023. A live-action film adaptation was released in Japan in July 2021.
As of July 2022, the manga had over 65 million copies in circulation, including 7 million copies outside of Japan. The manga won the 44th Kodansha Manga Award for the shōnen category in 2020.
Takemichi Hanagaki, a 26-year-old freeter, learns one day that his middle school ex-girlfriend, Hinata Tachibana, as well as her younger brother Naoto, have been killed by the Tokyo Manji Gang. When Takemichi is pushed in front of a train, he teleports exactly 12 years into the past to 2005. While reliving his middle school years, Takemichi meets with Naoto and divulges the exact date he and Hinata will die. When they shake hands, Takemichi is suddenly transported back to the present, creating a time paradox where Naoto survives and is now a detective. Naoto deduces that every time they hold hands, Takemichi is transported 12 years into the past. Using his knowledge from the future, Takemichi vows to save Hinata.
In the past, Takemichi's friends are forced into underground matches led by Kiyomasa, a member of the Tokyo Manji Gang. Takemichi's determination to protect them gains the respect of the gang's leader, Mikey. Takemichi discovers that his new friendship with Mikey prevented one of his friends, Akkun, from going to jail in the present; however, after Akkun commits suicide out of fear, Takemichi realizes the Tokyo Manji Gang presents a stronger threat to his friends than he initially thought.
After traveling back to the past, Takemichi finds that the Tokyo Manji Gang is declaring war on Moebius, a rival gang, to avenge Pah-chin's friend. Takemichi learns that Mikey's second-in-command, Draken, will eventually be killed which leads to Mikey becoming violent. Draken survives the rumble, but Pah-chin turns himself in to the police after stabbing Moebius' leader, Osanai. This causes infighting within the Tokyo Manji Gang, as they disagree on how to help Pah-chin.
Takemichi resolves Mikey and Draken's dispute; however, on August 3, 2005, the Tokyo Manji Gang is attacked by a group of Moebius members, who are led by a Valhalla member Shūji Hanma. Takemichi learns that Peh-yan colluded with them out of anger for Mikey and Draken letting Pah-chin be arrested, while Kiyomasa had stabbed Draken for humiliating him and causing him to be exiled from the Tokyo Manji Gang. The Tokyo Manji Gang wins the fight and Draken recovers from his injuries.
Written and illustrated by Ken Wakui, Tokyo Revengers started in Kodansha's Weekly Shōnen Magazine on March 1, 2017. In May 2021, it was announced that the series entered its final arc. Kodansha has collected its chapters into individual tankōbon volumes. The first volume was published on May 17, 2017. As of June 17, 2022, twenty-eight volumes have been released.
In North America, Kodansha USA started the digital release of the manga in 2018. Seven Seas Entertainment will release the manga in a print omnibus edition. In addition, the manga is also licensed in Taiwan by Tong Li Publishing, South Korea by Haksan Publishing, France by Glénat Editions, Germany by Carlsen Manga, Italy by J-Pop, Spain by Norma Editorial, Mexico by Panini Comics, Brazil by Editora JBC, in Argentina by Editorial Ivrea, in Thailand by Vibulkij Publishing in Indonesia by Elex Media Komputindo, in Vietnam by IPM, in Poland by Waneko, in Turkey by Gerekli Şeyler and in Ukraine by Nasha Idea.
On October 28, 2021, a parody spin-off manga written and illustrated by Shinpei Funatsu titled Tōdai Revengers was announced. It began serialization on Kodansha's Magazine Pocket website on November 3, 2021. It has been collected in two tankōbon volumes as of May 17, 2022.
On June 20, 2022, a spin-off manga centered around Keisuke Baji and Chifuyu Matsuno written and illustrated by Yukinori Kawaguchi, titled Tokyo Revengers: Baji Keisuke Kara no Tegami was announced. It will begin serialization in Weekly Shōnen Magazine on July 27, 2022.
In June 2020, it was announced that Tokyo Revengers would receive an anime television series adaptation. The series is produced by Liden Films and directed by Koichi Hatsumi. The series features scripts by Yasuyuki Mutō, character designs by Keiko Ōta, sound direction by Satoki Iida, and music composed by Hiroaki Tsutsumi. It aired on MBS and other networks from April 11 to September 19, 2021. Official Hige Dandism performed the opening theme song, "Cry Baby", while Eill performed the series' ending theme song "Koko de Iki o Shite". The second ending song is "Tokyo Wonder", performed by Nakimushi. Crunchyroll licensed the series outside of Asia.
Which character from Tokyo Revengers is your favorite? And which of them do you most resemble in character? Answer the twenty questions in our quiz to find out!
What can you get as a result?
Takemichi Hanagaki, Manjiro Sano, Ken Ryuguji, Keisuke Baji, Chifuyu Matsuno
How many questions are there?
We are sorry that this post was not useful for you!
Let us improve this post!
Tell us how we can improve this post?