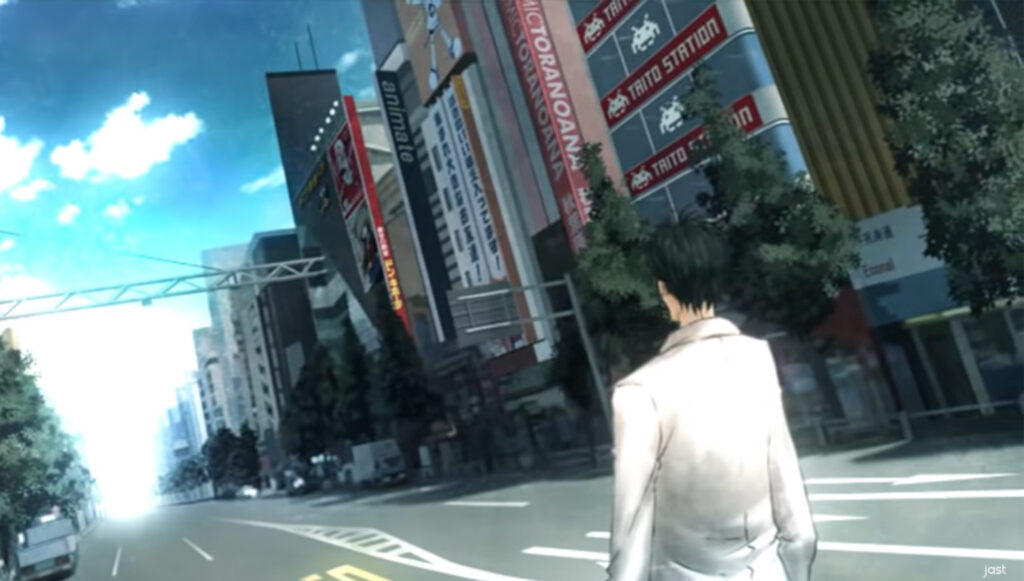 Advertisement
Advertisement
Hey everyone! Do you like Steins;Gate? If so, you will surely like the quiz we have prepared for you today. Answer twenty questions and find out which character from this anime you like the most! We invite you to click the start button!
Steins;Gate is a 2011 anime television series created by the animation studio White Fox based on 5pb. and Nitroplus's 2009 visual novel of the same name, and is part of the Science Adventure franchise along with Chaos;Head and Robotics;Notes. It is set in 2010 and follows Rintaro Okabe, who together with his friends accidentally discovers a method of time travel through which they can send text messages to the past, thereby changing the present.
The series was directed by Hiroshi Hamasaki and Takuya Satō, and written by Jukki Hanada, with animation direction and character design by Kyuuta Sakai, and music by Takeshi Abo. It aired for 24 episodes and was simulcast in North and South America, Africa, the Middle East, and parts of Europe by Crunchyroll and the United Kingdom by Anime on Demand. A 25th episode was later included with the DVD and Blu-ray releases; these releases were handled by Funimation in North America and by Manga Entertainment in the United Kingdom.
Steins;Gate was well-received by critics, who praised the characters, story, and writing, however, some criticism went towards the pacing of the first half; it is considered one of the best anime series of the 2010s. The series has spawned four original net animation episodes and a spinoff film. An anime adaptation of Steins;Gate 0, the sequel to the original Steins;Gate game, premiered in 2018.
Steins;Gate is an adaptation of the visual novel of the same name. It is set in 2010 in Akihabara, Tokyo, and follows Rintaro Okabe, a self-proclaimed "mad scientist", who runs the "Future Gadget Laboratory" in an apartment together with his friends Mayuri Shiina and Itaru "Daru" Hashida. While attending a conference about time travel, Okabe finds the dead body of Kurisu Makise, a neuroscience researcher; he sends a text message about it to Daru and later discovers that Kurisu is alive and that the message arrived before he sent it.
The laboratory members learn that the cell phone-operated microwave oven they are developing can send text messages back in time; they are joined by Kurisu, and investigate it, sending text messages – referred to as "D-mails" – to the past to change the present. Kurisu eventually creates a device that can send memories through the microwave oven, effectively allowing the user to time travel.
SERN, a fictional organization based on CERN, learns of the time machine and sends people to the laboratory to retrieve it, killing Mayuri in the process. Okabe goes back in time multiple times to prevent Mayuri's death but fails each time. He learns that he needs to undo all the changes their D-mails have caused and does so until he realizes that undoing the first D-mail would return him to the timeline where Kurisu was found dead.
Okabe and Kurisu tell each other about their romantic feelings for one another, after which Kurisu tells Okabe to save Mayuri. Daru hacks into SERN's database, and they delete the record of the D-mail, returning them to the original timeline. Later, Suzuha Amane, Daru's future daughter, arrives in a time machine to tell Okabe that the only way to prevent a time-travel arms race leading to World War III is to prevent Kurisu's father Nakabachi from killing her and stealing her time travel theories.
Suzuha and Okabe travel back in time, but Okabe accidentally kills Kurisu himself. Returning to the present, Okabe receives a message from his future self telling him that to escape the current timeline, he needs to save Kurisu while recreating the vision of the dead Kurisu that his past self saw. Traveling back in time again, he provokes Nakabachi into stabbing him, knocks Kurisu unconscious, and puts her in his pool of blood for his past self to see, causing the timeline to diverge into one where Kurisu lives and World War III does not occur.
The anime adaptation was announced in July 2010 by Chiyomaru Shikura, the head of 5pb. Steins;Gate was created at the animation studio White Fox, and was produced by Mika Nomura and Yoshinao Doi, directed by Hiroshi Hamasaki and Takuya Satō, and written by Jukki Hanada, with Kyuuta Sakai serving as character designer and chief animation director.
While Takeshi Abo, the composer for the Science Adventure games, only had a small role in the previous anime adaptation of the series, he was appointed to compose for the Steins;Gate anime together with his coworker Jun Murakami. Abo composed new music, and made use of the same atmosphere and musical worldview as when he composed for the Steins;Gate game, but also had to consider that the music had to be synchronized with the motions of the anime; this was a very different way of working than the one he uses when composing for games.
The anime series has also received an animated film sequel, Steins;Gate: The Movie − Load Region of Déjà Vu, which premiered on April 20, 2013, and an anime adaptation of Steins;Gate 0 premiered in 2018. Footage from the Steins;Gate anime is used in the 2018 game Steins;Gate Elite – a fully animated, updated version of the original Steins;Gate game – along with new animation by White Fox.
Which of the characters from Steins;Gate is your favorite? And which of them resemble you the most? Answer twenty questions and see for yourself now!
How many questions are there?
Who can you get as a result?
Rintaro, Mayuri, Daru, Kurisu, Maho
We are sorry that this post was not useful for you!
Let us improve this post!
Tell us how we can improve this post?