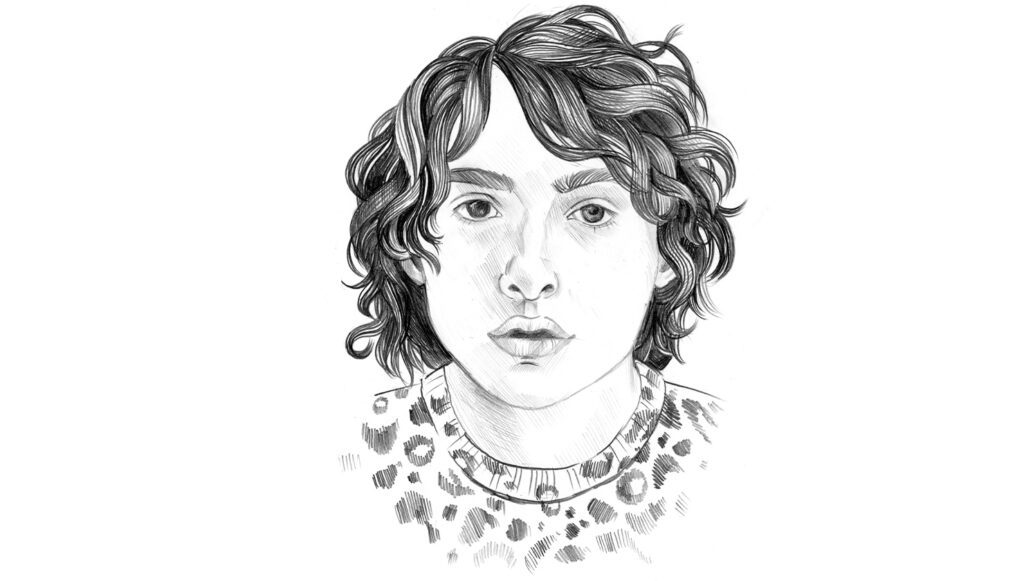 Advertisement
Advertisement
Hello there! Are you a fan of Finn Wolfhard? Did you enjoy him as Mike in Stranger Things, or perhaps as Richie in It? Whatever the case, today you can find out which of Finn's many characters resembles you the most! Do you think your personality is like Mike's or Trevor's? Which Finn Wolfhard character are you? Take our quiz and discover your match!
I am sure Finn Wolfhard does not need an introduction. However, I made sure to prepare a neat intro for the new fans and the curious passersby.
Your favorite actor – Finn Wolfhard
Finn is a Canadian actor best known for his role as Mike Wheeler in Netflix's popular series Stranger Things. Finn started dreaming about getting into acting after he saw the movie Spiderman and became fascinated with the craft.
Wolfhard started his adventure as an actor with the independent short movie Aftermath in 2013. The same year another movie of his called The Resurrection was released. Finn also appeared in popular TV shows like The 100 or Supernatural. However, it was Stranger Things that moved the young actor into stardom. Which Finn Wolfhard character are you?
Are you a fan of the show? Find out which character from Stranger Things are you!
Stranger Things
The science fiction/horror Netflix series Stranger Things first came out in 2016 and became an immediate hit. At the time, Finn Wolfhard was only 14 years old. The show made him an established actor and helped secure his spot in the industry.
Finn made his feature film debut in 2017, playing Richie Tozier in the film version of Stephen King's novel It. The film opened to positive reviews, breaking box office records during its opening weekend and eventually becoming the top-earning horror film of all time. Interestingly enough, both Stranger Things and It are set in the 80s. What Finn Wolfhard character do you kin?
In 2019 Wolfhard starred as Richie again in It Chapter Two. It was a busy year for him. Apart from fighting a murderous clown, Finn played the role of young Boris in The Goldfinch (the adaptation of Donna Tartt's novel) and voiced the character of Pugsley Addams in an animated The Addams Family movie. Which IT character are you?
Finn gave his voice to many characters. He played the Player in the animated series Carmen Sandiego, Herbert West in Howard Lovecraft and the Kingdom of Madness, and Lampwick in yet-to-be-released Guillermo del Toro's Pinocchio. Which Finn Wolfhard character are you?
Musical career
Acting is not the only passion Wolfhard has. He is also a talented musician and can play the guitar, the piano, the drums, the bass, and the harmonica. Finn created the rock band called Calpurnia. The band's first single, "City Boy," was number one on Spotify's Global playlist at a certain point. Later, Finn created the band called The Aubreys, named after his childhood cat, Aubrey.
Are you Mike, Eleven, or Will? Discover which Stranger Things character could you be.
There was an announcement in 2021 that Finn was working on his first directing project. In 2020 a short comedy film by Wolfhard called Night Shifts came out with positive reviews. Later, the movie was put on YouTube.
In 2021 Wolfhard starred alongside Paul Rudd, McKenna Grace, and Carrie Coon in Ghostbusters: Afterlife. The plot revolves around a single mother with her children – including a song played by Finn – moving to a farm in Oklahoma. Which Finn Wolfhard character is your soulmate?
Do you like Stranger Things? Check your level of knowledge about the show!
Finn Wolfhard trivia
Would you ever guess what is Finn Wolfhard afraid of? It's clowns! Even though he starred as Richie in the It franchise, having to face off the unfamous Pennywise the Clown, Finn has admitted to having a fear of clowns.
Spooky time is upon us! Find out which of the infamous Halloween monsters might you be.
Finn isn't the only one in his family who is an actor. His older brother, Nick Wolfhard, also acts. Additionally, Finn and Nick's uncle, Hadley Kay, has been in the acting industry from the age of six. Their great-great-great aunt, Rita Jolivet, was a silent film actress.
Here's an interesting fact for you: Kay appeared in director Ivan Reitman's film Meatballs, and 40 years later, Wolfhard would appear in Ghostbusters: Afterlife, also produced by Reitman.
Did you know that Finn Wolfhard loves frogs? He even collaborated with the company called Represent to create the one-of-a-kind frog apparel. The profits from sales of the frog merchandise were dedicated to helping flood victims in Huston.
Go on, don't be shy, take a look at all our quizzes!
Which Finn Wolfhard character are you? Do you think we can find your match? Take our quiz and discover: which Finn Wolfhard character are you?
Which of Finn's characters can you get on our quiz?
Mike Wheeler, Richie Tozier, Boris Pavlikovsky, Player, Trevor.
How old is Finn Wolfhard?
Finn Wolfhard is 20 years old.
What is the one thing Finn Wolfhard is scared of?
Finn Wolfhard is really scared of clowns.
Who does Finn Wolfhard play in Stranger Things?
Finn Wolfhard plays Mike Wheeler, one of the main characters.
We are sorry that this post was not useful for you!
Let us improve this post!
Tell us how we can improve this post?