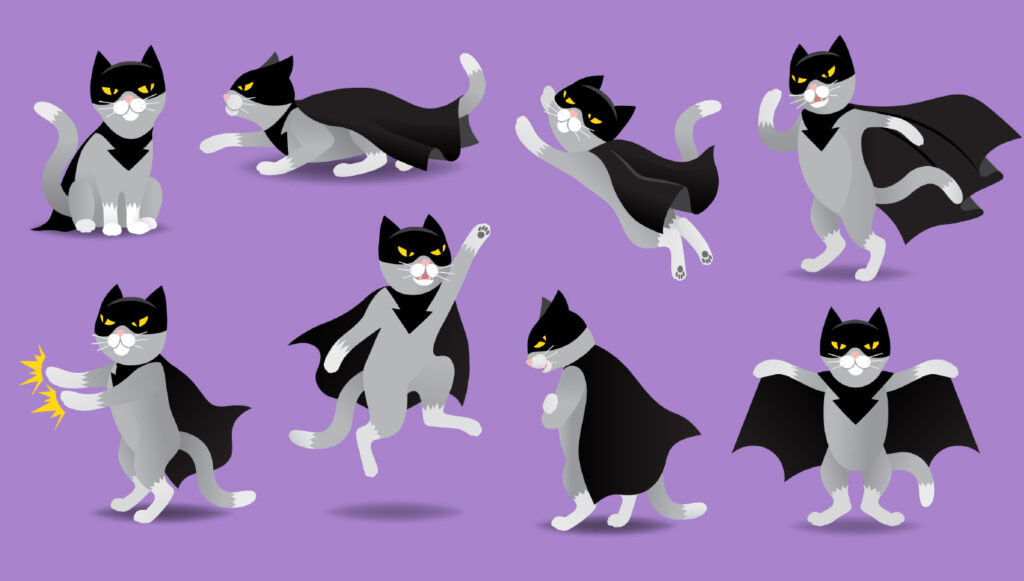 Advertisement
Advertisement
Hello friends! It has been a while since we did any Disney-related quizzes last time! But today is the day! We are coming to you with a fresh one. We have prepared 20 questions that are going to tell you exactly which Disney Villain you are! It is not just to guess that thing but also to bring you the best childhood memories! The characters we have chosen- come from the most popular old Disney animated movies! 90's kids- I hope that you are all with us! Fasten your seatbelts and get ready for this quiz! But first things first- Now it is time to say more of Disney, Disney villains, and the characters that we consider today!
Villain characters are commonly known in almost all Disney movies. Their presence adds value to the plot. Sometimes they keep being bad ones until the end, and sometimes they change into good ones. That is to show us that everyone is different. Even the worst person can turn out to be good in the future. The only thing is that we never know if they will change or not. But in my opinion, even villain characters should get a second chance.
Do you know which villain characters from Disney are the most popular? I have to tell you that I was really surprised when I saw the answer! According to the Internet, the most popular Disney Villains are Scar, Ursula, Cruella de Vil, and Maleficient! We are going to consider today the top three, but our fourth candidate will be Gaston from "Beauty and the Beast." You ask me why? Because:
"No one's slick as Gaston
No one's quick as Gaston
No one's neck's as incredibly thick as Gaston
For there's no man in town half as manly
Perfect, a pure paragon"
If you do not have any more doubts now, we can go on with describing our villains for today!
Everyone probably knows Scar. It is a villain character from The Lion King (1994). He is a brother of Mufasa that wants to become a king, but what happens is the birth of Simba. Scar hates the small lion and wants to find a way to run the kingdom himself. What he does is successfully kill his brother. I think it is one of the most famous but also the cruelest character of all Disney ones. I do not think anyone wants to be Scar at first but maybe take a look at the advantages. He is a very motivated person. He has an ideal plan, and he does everything to make it work. To be honest- I wish I was that dedicated to my dreams and achieving my goals. All Scars here, much respect to you!
Another one to talk about is Ursula, the villain character from The Little Mermaid (1989). She is a Sea Witch that wants to take over the kingdom of King Triton. She plans to take his youngest daughter to make him give her the kingdom. She is a perfect strategy, and she is very convincing. That ends up that Ariel giving her a voice for becoming a human. In the end, she does not have a chance to change into a good one because she dies after all. To be honest, I do not think it would be possible to change in that case. She was just a bad character.
Cruella de Vil is the most interesting one because that is the only one where we have the possibility to see another side of the story. Yes, from 101 Dalmatins (1961), it looks as if she is the worst person ever! We all care about the little puppies, and we hate Cruella so much! But now, when we got older, we have a chance to understand her motivation. She is just very familiar. She puts the memory of her mother in the first place. After watching the new movie that is not animated, we understand the background. We also see how hard-working is that character! It really impresses me.
Here we come to our handsome guy. Gaston is the villain from Beauty and the Beast (1991). He would do everything for love! No matter if it is making the most beautiful woman in the village marry him! Or if it is killing her love- he is into it! He is powerful and convincing.
Are you ready to answer the 20 questions? You will find out if you are Scar, Ursula, Cruella de Vil, or Gaston! That is also a perfect opportunity to rewatch the excellent Disney movies that you might have to forget. I already know my results, and they are very accurate. Do not forget to share this quiz with your friends to make their day better! Share your results and make the old Disney villains popular again! They deserve it for making our childhood that fantastic. Have fun!
How many questions are there in the quiz?
There are 20 questions in the quiz.
What can be the result of the quiz?
Scar, Ursula, Cruella de Vil, Gaston
We are sorry that this post was not useful for you!
Let us improve this post!
Tell us how we can improve this post?