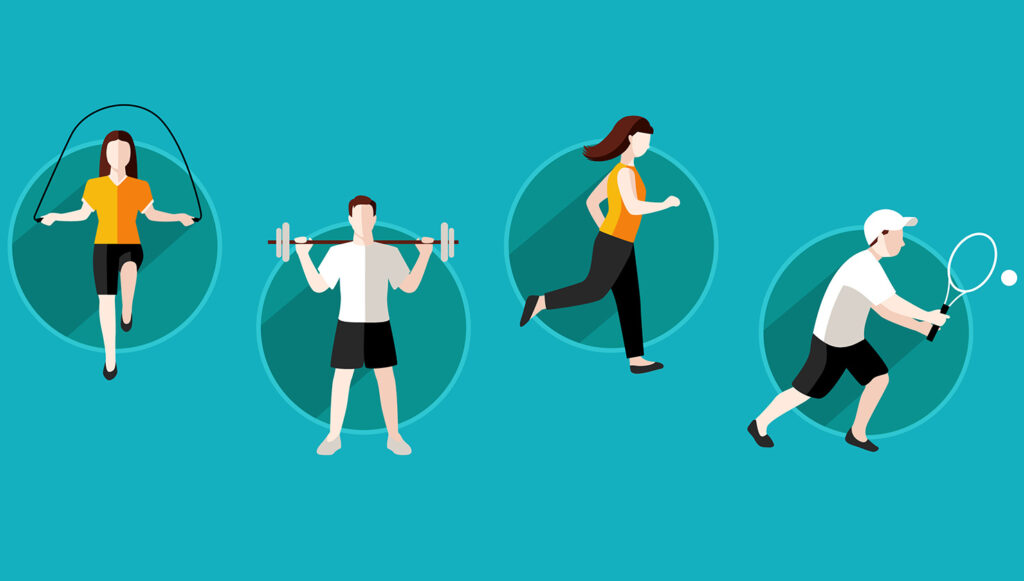 Advertisement
Advertisement
If you're a gymnast, you must know that getting advanced in gymnastics requires a lot of hard work and sacrifice. You've probably been practicing a lot lately to get better. What level gymnast am I? Our informative quiz will help you find the answer. Get your results and keep leveling up! What level gymnast am I? Let's find out!
Gymnastics level
Levels in gymnastics categorize gymnasts according to their skills. Each rank gets progressively more challenging. Becoming a competent gymnast entail going through the levels and bettering your skills.
To the majority of gymnasts, the Junior Olympic (JO) Program will be the most familiar.
Is your diet worth the gymnast lifestyle? Which diet is the best for you?
The JO gymnastics levels go from level 1 to level 10. Most gymnasts start at level 4, the first compulsory rank in the program. The first levels are meant to teach basic gymnastic skills to small children.
Levels 1-3
These levels are introductory and optional. They are designed for beginner gymnasts to teach them basic skills so, in the future, they can move on to a more advanced level and compete in the sport.
Level 1 teaches the fundamentals of the sport. Gymnasts at that level are typically between the ages of five and six. It's not compulsory, so it can be skipped as soon as the trainer confirms that the gymnast has all the necessary skills to level up.
Level 2 is comparable to level 1, only with a slightly harder skillset. On level 2, gymnasts range in age from six to eight years old. Level 3 is similar, but it's the last one before the competitive levels, so at this stage, the goal is to learn controlled routines. Level 3 students range in age from seven to ten years old.
Your body can do amazing things. How much do you know about human body?
Levels 4-6
On these levels, gymnasts must learn a specific routine on each level so they can progress to the next one.
Level 4 is the level where the gymnasts will face their first competition. They have routines they must learn, and their skillset is more complex than the previous levels. To progress, they have to achieve a mobility score. It's a score that considers the gymnast's capacity across all required skills at that level of gymnastics. The average age for level 4 is eight to ten years old.
In competitive gymnastics, level 5 is the second mandatory level. This level's skillset and practices are similar to level 4 but more complicated and challenging to execute. The average age is ten to eleven years old.
Gymnasts come in all shapes and sizes! What is your body type?
On level 6, a gymnast has a chance to create their own routines. In the competition, they will be evaluated on the implementation of their skills and their general performance. They have more freedom but still have to exhibit strong skills. The average age is eleven and up.
Gymnastic skills are graded according to difficulty levels beginning with level 6. The "A" skill is the easiest, while the "E" skill is the most difficult.
Level 7
This level is optional, but gymnasts attempting to complete it must participate in the competition. The average age for level 7 is eleven and up.
Levels 8-10
These levels are not mandatory. Gymnasts must be able to do the abilities at each level, but their routines during their competitions may differ greatly.
Power is emphasized heavily at level 8. However, since there are options available once the prerequisites have been satisfied, you can focus on your best skills in your routines. The average age is eleven and up.
Are you healthy enough to be a gymnast?
Level 9 allows much more flexibility and freedom in routines. Gymnasts have a lot of skills to work with at that point. The average age is thirteen and up.
Level 10 is the final level in the JO Program. The average age is fourteen and up.
Make sure to take care of your health! See if you could be anemic.
Level requirements
A level 1 gymnast should be able to perform skills such as basic jumping, rolling, stretching, a cartwheel, an arabesque to 30 degrees, or a pullover. They should be minimum four years old to participate. What level gymnast am I? Our quiz will help you with that.
A level 2 gymnast should perform skills like a handstand, glide swing, half-pivot turn, or a jump to a handstand. The minimal age for level 2 is five years old.
A level 3 gymnast involves learning skills such as full pivot, front and back hip circle, split jumping and leaping, or underswing. They should be minimum six years old at this level. They also must get at least a score of 32AA to move forward to level 4.
On level 4, gymnasts are required to master skills like front handspring, handspring vault, or glide swing. The minimum required age is seven years old. To progress to level 5, participants must learn all level 4 routines. The minimum required age for levels 4 to 7 is seven years old.
Level 5 gymnasts must achieve at least a 34AA score and master this level's routines. They will have to master cartwheel to side handstand, tap swing, and 150 degrees split leap.
Level 6 gymnasts must be proficient in level 6 gymnastics and have five "A" and one "B" skills in their routine.
On level 7, participants have to obtain five "A" skills and two "B" skills in their personal routines, as well as master abilities like 180 degrees split leap or one cast to handstand.
Participants on level 8 must have at least four "A" skills and at least four "B" skills. The minimum required age for levels 8 and 9 is eight years old.
Level 9 requires gymnasts to acquire a minimum of three "A" skills, four "B" skills, and one "C" skill. If you've been asking yourself "What level gymnast am I?", you're close to answering that question!
Level 10 requires participants to create routines involving three skills at the "A" and three skills at the "B" level, as well as two skills at the "C" level. They must be minimum nine years old to perform.
What level gymnast am I? Find out now! Our quiz will help you discover the level of your skills.
What are the answers on this quiz?
Levels 1-3, Levels 4-6, Level 7, Levels 8-10.
How old are level 10 gymnasts?
Level 10 gymnasts have to be at least 9 years old, and their average age is 14 and up.
What Gymnast Level Should a 14-Year-Old Be?
They should be on level 10.
How Old is usually a Level 3 Gymnast?
They can be 7, 8, 9, or 10 years old.
We are sorry that this post was not useful for you!
Let us improve this post!
Tell us how we can improve this post?