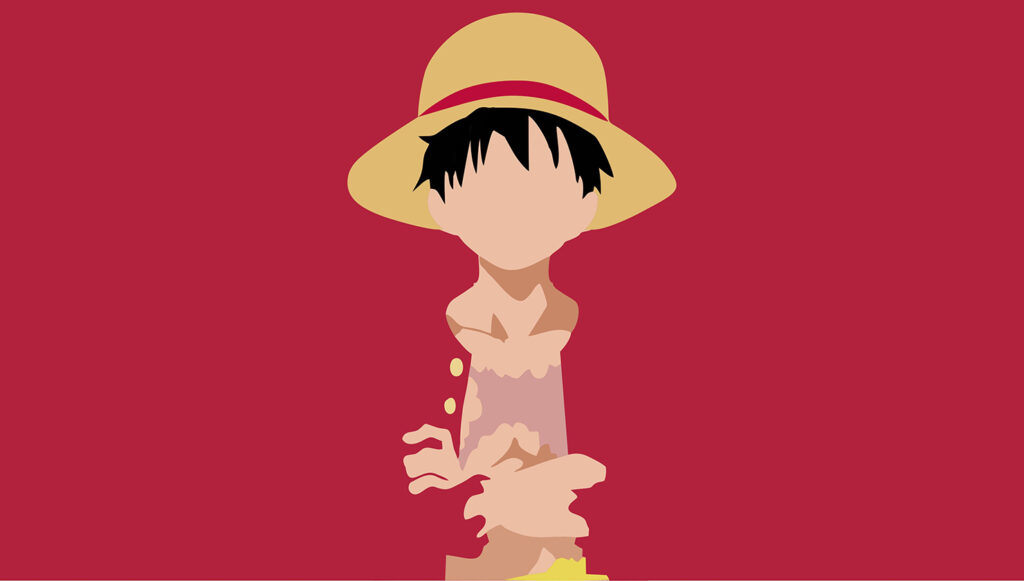 Advertisement
Advertisement
Hey everyone! Do you like One Piece? If so, you will surely be pleased to be able to test your knowledge about this series in today's quiz! Answer the twenty questions to see how many points you can score in this Ultimate One Piece Quiz! Hope you'll have fun!
ONE PIECE is a Japanese manga series written and illustrated by Eiichiro Oda. It has been serialized in Shueisha's shōnen manga magazine Weekly Shōnen Jump since July 1997, with its individual chapters compiled into 102 tankōbon volumes as of April 2022. The story follows the adventures of Monkey D. Luffy, a boy whose body gained the properties of rubber after unintentionally eating a Devil Fruit. With his pirate crew, the Straw Hat Pirates, Luffy explores the Grand Line in search of the deceased King of the Pirates Gol D. Roger's ultimate treasure known as the "One Piece" to become the next King of the Pirates.
The manga spawned a media franchise, having been adapted into a festival film produced by Production I.G, and an anime series produced by Toei Animation, which began broadcasting in Japan in 1999. Additionally, Toei has developed fourteen animated feature films, one OVA, and thirteen television specials. Several companies have developed various types of merchandising and media, such as trading card games and numerous video games.
One Piece has received praise for its storytelling, art, characterization, and humor. It has received many awards and is ranked by critics, reviewers, and readers as one of the best manga of all time. Several volumes of the manga have broken publishing records, including the highest initial print run of any book in Japan. In 2015, One Piece set the Guinness World Record for "the most copies published for the same comic book series by a single author". It was the best-selling manga for eleven consecutive years from 2008 to 2018 and is the only manga that had an initial print of volumes of above 3 million continuously for more than 10 years, as well as the only one that had achieved more than 1 million copies sold in all of its 100 published tankōbon volumes. Furthermore, One Piece is the only manga whose volumes have ranked first every year in fourteen years of Oricon's Manga Sales Ranking existence.
As of July 2021, One Piece had over 490 million copies in circulation in 58 countries and regions worldwide, making it the best-selling manga series in history, and the best-selling comic series printed in a book volume. It is also one of the highest-grossing media franchises of all time.
The world of One Piece is populated by humans and many other races, such as the Longarm Tribe (a tribe composed of humanoids with long arms), the Longleg Tribe (a race of very long-legged individuals), fish-men and merfolk (two races of fish/human hybrids), dwarves, minks (a race of humanoids with animal features), Lunarians and Sky Islands residents (winged humanoids similar to angels) and giants. It is covered by two vast oceans, which are divided by a massive mountain range called the Red Line, which is also the only continent in the world. The Grand Line, a sea that runs perpendicular to the Red Line, further divides them into four seas: North Blue, East Blue, West Blue, and South Blue. Surrounding the Grand Line are two regions called Calm Belts, similar to horse latitudes, which experience almost no wind or ocean currents and are the breeding ground for huge sea creatures called sea kings. Because of this, the calm belts are very effective barriers for those trying to enter the Grand Line. However, navy ships, members of an intergovernmental organization known as the World Government, can use a sea-prism stone to mask their presence from the sea kings and can simply pass through the calm belts. All other ships are forced to take a more dangerous route, going through a mountain at the first intersection of the Grand Line and the Red Line, a canal system known as Reverse Mountain. Sea water from each of the four seas runs up that mountain and merges at the top to flow down a fifth canal and into the first half of the Grand Line, called Paradise because of how it compared to the second half. The second half of the Grand Line, beyond the second intersection with the Red Line, is known as the New World.
The currents and weather of the Grand Line's open sea are extremely unpredictable, whereas in the vicinity of islands the climate is stable. The magnetic fields within the Grand Line cause normal compasses to malfunction, making it even more difficult to navigate, and instead, a special compass called a Log Pose must be used. The Log Pose functions by locking on to one island's magnetic field and then locking on to another island's magnetic field. The time for it to set depends on the island. This process can be bypassed by obtaining an Eternal Pose, a Log Pose variation that is permanently set to a specific island and never changes.
The world of One Piece includes animals that function like devices. Transponder Snails are snail-like animals that act like rotary phones, fax machines, or cameras. Dials, the shells of certain sky-dwelling animals, can be used to store kinetic energy, wind, sound, images, heat, and the like and have various applications.
Are you able to score the most points in the One Piece Knowledge Quiz? We believe in you! Answer twenty questions and prove to everyone that you are the biggest fan of the series! Good luck!
How many questions are there?
How many different results are there?
According to your score you may get 4 different results.
We are sorry that this post was not useful for you!
Let us improve this post!
Tell us how we can improve this post?