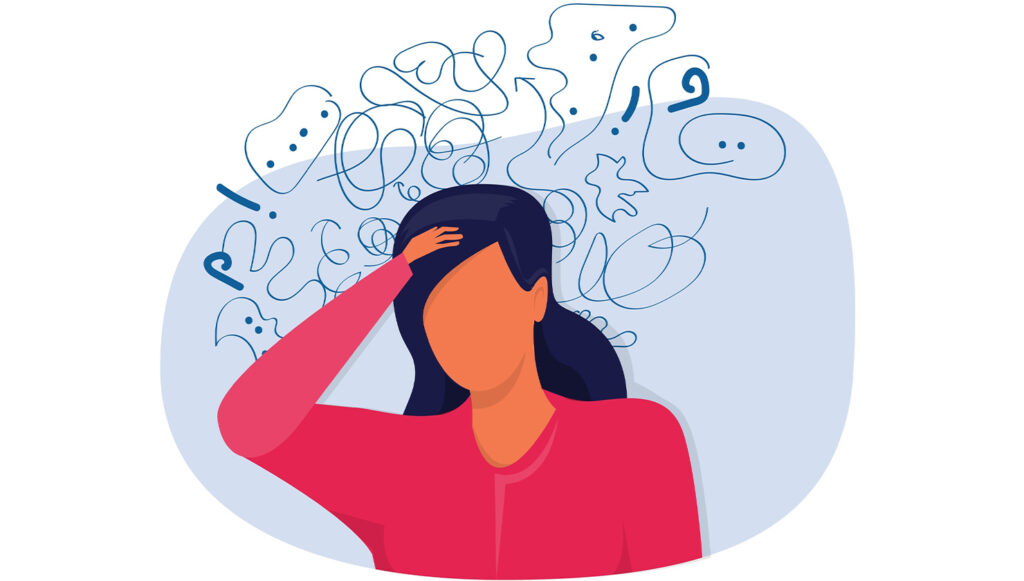 Advertisement
Advertisement
Attention deficit hyperactivity disorder is a collection of different symptoms mainly related to concentration issues. Many people mistakenly perceive that this disorder only affects jumping and fidgeting little boys. Because of this, misdiagnosis often occurs. Nowadays, more and more attention is being paid to adults with ADHD. However, there are still many in this group who are not even aware of their disorder. It is worth paying attention to the symptoms present and take the "Do I have ADHD?" test. Perhaps this will be the beginning of your path to a better, easier life.
Are you struggling with something? You can always take a Mental Health Test. Answer twenty questions and lighten up your mind!
There is currently a great need for information on ADHD in adults. Even though it only affects 2 to 5 percent of the population, people with the disorder face many difficulties in their lives. Many people do not yet realize that they suffer from ADHD. They may have many unpleasant experiences behind them. They blame themselves for failures, and can't cope with daily responsibilities. For them, shame and guilt have become part of their lives. Coping strategies are not always beneficial for them when they do not know the source of their problems. That's why proper diagnosis is so important. Psychologists know how hard it is to get rid of such an entrenched negative image of oneself. However, it is not impossible. Awareness of the symptoms can affect the quality of life for many patients. This disorder has always existed, and an effective treatment was developed in 1937. ADHD is not a disaster because you can get therapy. Professional help is the beginning of the road to a conscious life.
The basics you should know
There are many things we should pay attention to when we want to expand our knowledge about ADHD. First of all, we should analyze the following points:
ADHD is a neurological disorder that appears in childhood and can persist throughout life.
For a long time it was thought that ADHD occurs only in children and adolescents.
It is a syndrome of disorders that requires therapeutic treatment.
In most children with ADHD, the disorder will cause suffering well into adulthood.
People with this disorder underestimate their self-esteem faster than others.
Relationships and social roles
Now that we know where we stand, it is possible to look at more specific points. ADHD affects not only the disturbed, but also their families and friends. Parents are often not ready to accept the difference in their behavior. And while there is no single cure that will fix everything, it is important to remember that with diagnosis and appropriate therapy, symptoms can be largely alleviated. ADHD test for woman can clarify your concers.
School life with ADHD
ADHD is a very specific disorder. It can show itself differently depending on the age and individuality of the person. ADHD is much less frequently diagnosed in women. This is because the disorder manifests itself differently in this gender. As a result, misdiagnosis and underestimation of specific symptoms often occur.
How to recognize the symptoms at a young age?
School-age girls with ADHD usually do not have motor hyperactivity like boys. In girls, it manifests itself through daydreaming, accompanied by low concentration and forgetfulness. However, because they are able to adapt gracefully to their surroundings, they are too late to notice the symptoms of lack of concentration and attention. During the school period, girls try to fit in with their environment, which can become increasingly difficult over time. Masking their symptoms can show up in the form of quiet distraction. Girls are unable to focus in class, but by following the teacher's instructions without hesitation, their lack of concentration goes unnoticed. Girls with ADHD are very often polite, punctual students with good grades. This is why their disorder is overlooked by adults.
Sometimes, however, the ADHD subtype characterized by hyperactivity and impulsivity also occurs in girls. Then its course is similar to that of boys, but only until puberty. From a superactive girl grows a calm teenager. ADHD test for woman can predict it.
Have you been feeling tired lately? Would you like to know the cause? Be sure to take the free test! Why Am I So Tired? Quick & Free Quiz
Living with ADHD as a woman
Life for adult women with ADHD, especially those undiagnosed, can be extremely difficult. These women often have health problems. They may experience very painful periods, making it difficult to function normally. Mood swings can also be crucial here. Adult women with ADHD often complain of migraines, depressive states and chronic fatigue. Treatment is usually unsuccessful. It is believed that hormonal activity plays a large role in women with ADHD. This should usually be taken into account during pharmacotherapy.
Women with ADHD constantly struggle with violent emotions. They perceive all feelings strongly and intensely. They are able to move quickly from euphoria to depression. They are also very often accompanied by severe anxiety. Sometimes they find it difficult to deal with everyday issues. They allocate most of their time and use a lot of energy to perform their duties. Forgetting, losing things and lack of organization can affect their mood and self-confidence. Sleep disturbances also occur.
Is it anxiety or simple shyness? If you find it difficult to answer this question, check out this test. It only takes a few minutes!
The power of woman
It may be hard to believe, but ADHD also has its good points. People with this disorder are unique and have special abilities that are worth exploiting. Especially women affected by ADHD, following their own intuition and sensitivity can help many people. The creativity and idealism that characterize them make them capable of achieving much more. If you wanna check it out, take special ADHD test for woman.
In a male-dominated work environment, women with ADHD can enliven and significantly influence their surroundings. They often find themselves in such professions as:
journalist

actress

teacher

radio or television presenter.
Many women also enthusiastically engage in community work. They take an active part in various aid organizations and make a qualitative difference in the lives of people with similar problems.
Women with ADHD who feel accepted are highly motivated to act. Impulsiveness is then an extremely useful trait for them, which results in large resources of motivation and courage. The results can be really impressive.
First of all, diagnosis and therapy
ADHD symptoms can vary in intensity. When symptoms are severe, there is usually great mental trauma. They are sometimes accompanied by other disorders. Many people have lost faith in a better future. Therefore, therapy is advisable in this case. Various beneficial changes occur during the therapeutic process. Individuals cope with self-perception, their abilities and acceptance. They slowly shed their protective armor, showing their true side to the world. Through therapy, people with ADHD can come out of the shadows and gain a new perspective through inner strength. In support groups, they can also meet other people who are struggling with the same problems. This allows them to see that they will never be alone. They can make new, positive relations.
People with ADHD have often wondered what is actually happening to them. Stimulating hope for an improved quality of life is key here. If a person with ADHD manages to find his or her place in this world, it is a big step forward. Being able to cope with everyday life, enjoying life and having confidence in oneself is a huge success for a woman with ADHD.
If you have thoughts or doubts after solving the "Do I have ADHD?" test, it is worth seeing a psychiatrist. The specialist will help you clarify the situation and make a correct diagnosis.
What can you learn by taking ADHD woman test?
You can find out if you share the symptoms typical of ADHD disorder.
How to recognize the ADHD symptoms presented?
By analyzing your own behavior and feelings.
Does the test diagnose ADHD?
The test can be the first step in diagnosing ADHD.
How many questions need to be answered?
There are 20 questions in the test.
We are sorry that this post was not useful for you!
Let us improve this post!
Tell us how we can improve this post?