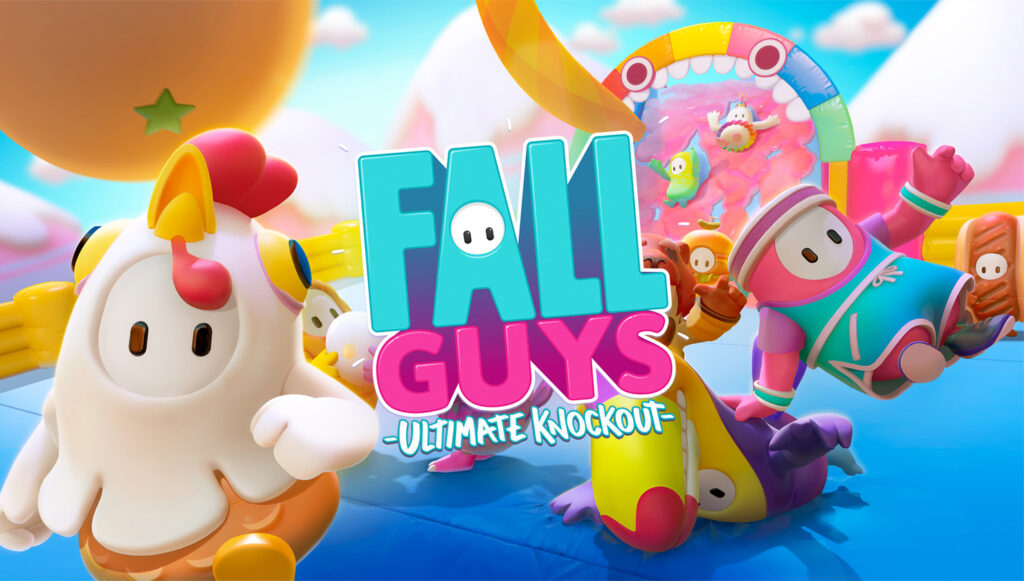 Advertisement
Advertisement
Hey everyone! Do you like Fall Guys? We hope so! Today we have prepared a quiz on this topic for you. Which Fall Guy are you? Answer twenty questions and see for yourself!
Fall Guys (formerly Fall Guys: Ultimate Knockout) is a platform battle royale game developed by Mediatonic. The game involves up to 60 players who control jellybean-like creatures and compete against each other in a series of randomly selected mini-games, such as obstacle courses or tag. Players are eliminated as the rounds progress until, eventually, the last remaining player is crowned the winner.
The game was released by Devolver Digital for Microsoft Windows and PlayStation 4 on 4 August 2020. Following their acquisition of Mediatonic, the publishing rights were transferred to Epic Games. Subsequently, the game was made free-to-play on 21 June 2022, and released on additional platforms including Nintendo Switch, PlayStation 5, Xbox One, and Xbox Series X / S, with full cross-platform play support among all platforms. As part of the transition, the game adapted a seasonal battle pass system for its monetization, offering avatar customizations to players.
Fall Guys received positive reviews from critics for its chaotic gameplay and visual appearance. The game draws inspiration from game shows like Takeshi's Castle, It's a Knockout, Wipeout, and playground games like tag and British Bulldog. The seventh and current season is Sports and Stadium-themed
Up to 60 players compete in matches with battle royale-style gameplay. Players represented as jellybean-like figures, move around a three-dimensional playing field, with additional moves such as jumping, grabbing/climbing, or diving to assist gameplay. The aim is to qualify for subsequent rounds by successfully completing each of the randomly selected mini-games. Certain mini-games involve running towards a finish line at the end of the map and playing tag with other players, while others add elements of teamwork. In every mini-game, obstacles appear around the map for added complexity. Players who are too slow, who fall into pink slime, or who fail certain requirements for a mini-game, are eliminated. In the final round, the remaining few players compete in a final match with a randomized mini-game designed for a smaller player size. The winner of the match is the last player standing.
Using an in-game currency, "Kudos", players can purchase single cosmetics, nameplates, nametags, patterns, faceplates, and colors for their character to show off in-game. Players obtain Kudos by doing daily challenges and get "Crowns" by winning a match. Crowns were a premium currency until 21 June 2022, whereas they now only count towards Crown Rank. Any Crowns that users didn't spend before the game went free to play were converted into Kudos. Season 1: Free for All added Show Bucks, a premium in-game currency that can be used to purchase full costumes, premium colors, patterns, faceplates and the Paid Season Pass for future season passes. Players are only able to obtain Show Bucks through the Season Pass or by purchasing them via microtransactions like Fortnite's V-Bucks.
The game supports microtransactions for the purchase of Show Bucks and the paid Season Pass. Season 4 added the "Crown Shards" currency, earned by playing in Squad Mode or by completing daily challenges. Crown Shards can be traded for additional Crowns.
New costumes are regularly added, usually for a limited time. Some are of characters from different video games and media franchises, such as Half-Life, Portal, Godzilla, Team Fortress 2, Sonic the Hedgehog, Doom, Hotline Miami, Ratchet & Clank, Cuphead, Among Us, Little Big Planet, Astro's Playroom, Assassin's Creed, and so on.
Fall Guys regularly hosts new seasons approximately every 2 to 6 months, hosting a new theme and additional content every season. Squad Mode was added in Season 4, where a team of four other players cooperates to earn points, progress to the next round, and earn Crown Shards.
Season 5 added in-game events, where players need to do certain challenges to earn exclusive costumes and other types of cosmetics. In-game events usually last between 1-7 days and can sometimes be based on different franchises, such as Rachet & Clank, Aloy from Horizon Zero Dawn, Jungle Book, etc.
Sweet Thieves was added in Season 6, where one team is invisible (only being visible when moving fast) while the other team is not. The invisible team (Thieves) needs to bring sweets to the goals while the other team (Guardians) is trying to prevent them by using the grabbing mechanic to capture the Thieves and put them in jail.
The conception of what became Fall Guys began when Mediatonic was discussing another project in January 2018. Lead designer Joe Walsh said that it reminded him of game shows such as Takeshi's Castle and Total Wipeout. He drew from that inspiration to create a pitch document for what would become Fall Guys. Originally titled Fools' Gauntlet, Walsh's pitch featured 100 players competing in a battle royale composed of physical challenges. Creative director Jeff Tanton, while initially skeptical that creating another battle royale game would be successful, was quickly convinced of the game's potential, and forwarded Walsh's pitch to Mediatonic's founders.
Which Fall Guys character do you like best? Which of them resembles you the most? Answer twenty questions and see for yourself!
How many questions are there?
What can you get as a result?
Baloo Fall Guy, Sonic Fall Guy, Axolotl Fall Guy, Marshmallow Fall Guy, Godzilla Fall Guy
We are sorry that this post was not useful for you!
Let us improve this post!
Tell us how we can improve this post?