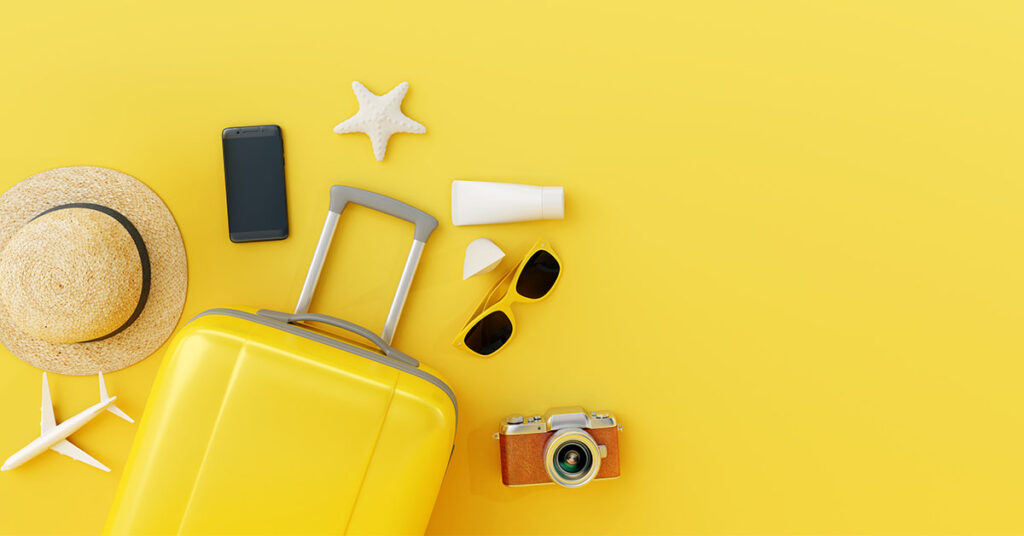 Advertisement
Advertisement
For many people around the world, travel is a huge part of their lives. It gives them something to look forward to on the tougher days, and it's a great way to learn more about other cultures. The world is so large that it's almost impossible to see everywhere with our limited vacation days. With all of the restrictions that have been in place for the past year, it can be challenging to know where to travel to next as things slowly start to reopen. Keep reading as we get you ready to find out which country you should travel to next by taking a deeper dive into the travel trends for the upcoming year.
Many people now have the opportunity to work remotely from anywhere in the world. Why not combine work and travel and take an extended trip to your dream destination? So many of us are sick and tired of being trapped at home, but you could literally work from anywhere now. Make sure you find accommodation with excellent Wi-Fi if this is a route you are planning to take. You'll need to be sure you don't miss out on any Zoom calls and can still get all of your work done from somewhere a little more exotic than home.
While traveling to a far-flung destination is always fun, a lot more people than before are opting to enjoy a staycation this year. These have been popular throughout the pandemic, particularly for people who have been unable to leave their country. Staycations are a great way to overcome the travel restrictions that are still in place. They help you to make the most of your limited travel time and enjoy a quick weekend away. Of course, if you are lucky enough to live in Europe, you could just hop over to a neighboring country for the weekend, which will help you to quickly see more of the world than you might have believed was possible.
After we've all spent so much time cooped up indoors in the past two years, many of us are looking for a way to reconnect with nature. Travel destinations such as Bali and Kenya are looking to be incredibly popular in the upcoming year, as they give us the chance to explore the beautiful world we live in. For national parks and hiking, we recommend traveling to Iceland, Norway, or the United States. Individuals can find unique accommodation options that allow you to get even closer to nature, such as treehouses or shepherd's huts. This will make for a memorable trip and quality time with your friends and family who you might not have seen for a long time.
If you don't fancy flying for your upcoming trip, why not consider a road trip? A road trip can take place almost anywhere in the world, and it gives you more freedom than is sometimes possible with other modes of transport. You'll find that many people don't want to risk taking a plane just yet, and so driving is the next best option. You'll be able to explore off-the-beaten-track destinations and find locations that you would never manage to see if you just hopped from one place to another by plane.
You might think that you need to earn a fortune in order to travel, but budget travel is a popular way of seeing the world without breaking the bank. As many people are more conscious of their spending after the past year, you'll find there are some great deals to be had as the world reopens. If you are looking to save money on your next trip, consider camping or cutting back on your accommodation. You can still enjoy seeing a new destination without worrying about the impact it will have on your finances.
Are you ready to find out where you should travel this year? Answer our 20-question trivia quiz to find out the perfect destination for your next trip. Just make sure you answer the questions honestly to get the right answer for your needs. You'll be excited to plan your next trip when you find out the results, and in no time at all, you'll be off to explore the world once again!
We are sorry that this post was not useful for you!
Let us improve this post!
Tell us how we can improve this post?