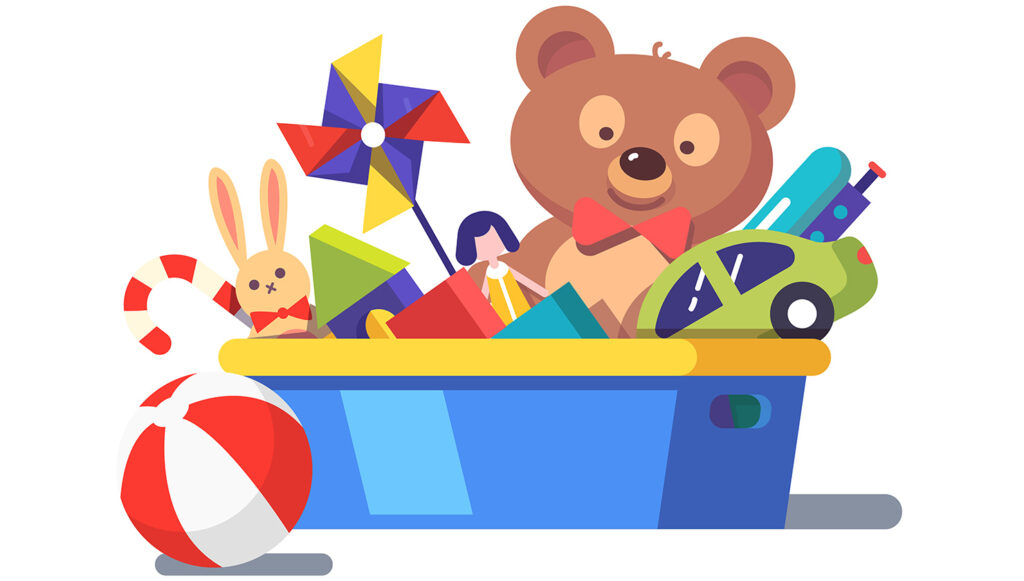 Advertisement
Advertisement
Christmas is coming, a cozy and joyful time for all families. The greatest joy then is for children, who eagerly wait for Santa Claus to sneak into the room and put lots of colorful gifts under the Christmas tree. Are you Santa Claus this year? Are you thinking about what to buy your kids this year? Don't worry! We come to the rescue! With this quiz, it will be easier for you to decide what to put on your shopping list.
Looking for more gift ideas? How about flowers? We have Which House Plant Should I Get? quiz.
Christmas toys
The holiday season is special. Many parents take it more seriously when it comes to gifts. They choose more carefully so that the child feels that amazing magic of Christmas. However, sometimes we run out of new ideas. What to buy this year? You don't want to ask your children so as not to spoil their surprise. So what should we do? Let's remember that there are certain brands of toys that are universal and will work for most children, regardless of gender or age. We will show you just such choices here.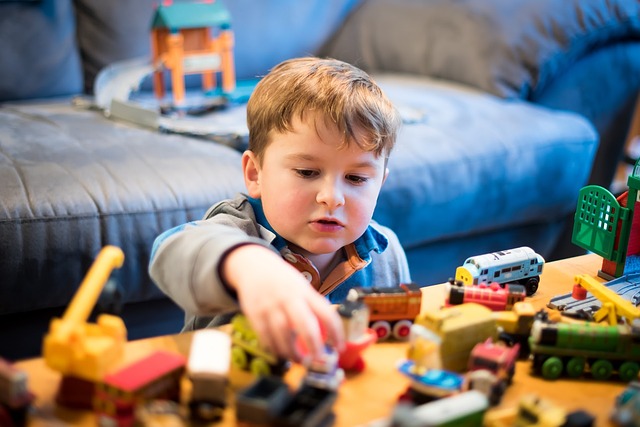 LEGO
Blocks are always a safe choice. We have age ranges that allow us a wide variety of choices. There are both universal sets that both boys and girls can play with, but there are also sets preferred for a specific gender of child. There are various well-known brands that produce such toys. The most popular is LEGO, which is characterized by high quality and aesthetics.
Lego products are diverse, and they also have various accessories to offer, such as block organizers, games, movies and more. However, for some these toys may seem expensive, you can always choose some smaller set whose price is not so high. Also worth looking into are Playmobil building blocks. This is a choice suitable for younger children, as it contains larger pieces. It is therefore completely safe. Also fisherprice babys first blocks. There are also many other, open ended toys and less well-known brands that we can see on store shelves.
Board games
These are toys that will always work. They guarantee fun for the whole family. If you want to spend more time with your child, this will be the perfect choice. Board games make family bonds stronger. Therefore, it is a unique gift. We have a very large selection of board games. You can bet on such basic ones if your children haven't had a chance to play yet. Or choose something more challenging. Monopoly is an ideal choice. There are many different designs of Monopoly, which can refer to your children's favorite cartoon. Another interesting choice can also be jigsaw puzzles, which provide hours of entertainment, plus develop the mind. This toys they play to years.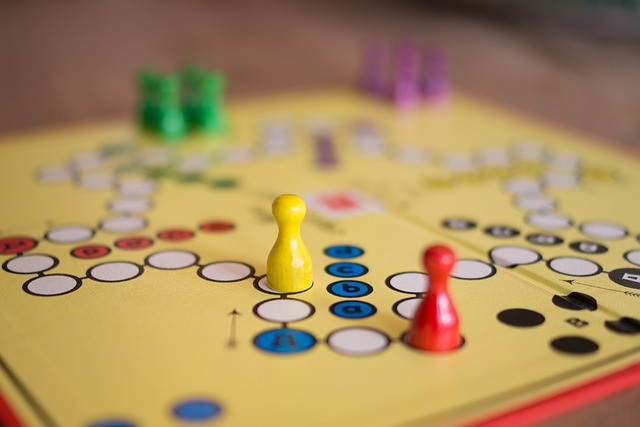 Do you know your weaknesses? Click here and take the test!
Educational toys
They have been very popular lately, due to the fact that they are used not only for fun, but also for learning. Toys should encourage. Whether your child is a girl or a boy, he is sure to enjoy such a toy. There are many different sets from different fields of science. For the youngest children there are special puzzles that develop important cognitive skills.
For older children, there may be sets that explain various activities of physics, chemistry or biology. Often a telescope is also a good gift idea. Children love to watch the stars, and with a telescope they will develop a passion for astronomy. Also, there are maps that will allow your child to learn geography. They play smart toys, and they love it! If you care about your child's education, you want to raise a little genius, then such toys will be perfect!
Boy or girl?
The toys listed above are ones that can be bought for any child regardless of gender. But there are also toys suggested for a specific gender. Dolls, horses, dollhouses are ideal gifts for girls. Girls also like plushies and all kinds of animals. It is best to know the child's favorite cartoon in order to make the right choice. Dolls from Frozen are very popular.
Make your day special. Take the Which Luca Character Are You? quiz!
For boys, Hot-Wheels cars or the bigger ones, figures, robots and others are popular. However, it should be remembered that children do not pay as much attention to whether a toy is tailored to their gender. Children are creative and enjoy playing with all kinds of toys. Girls like to play with cars, and many boys would like to have a doll house. Therefore, it is best to know our children's interests in order to buy them the best toy.
Most popular toys 2022
Every year new products come out for sale in the toy industry as well. So what's on top with toys for kids? Children's choices don't lie. You can learn about some of the most popular toys that are being raved about by children for good reason. Children also succumb to trend and want what their peers have. So we present some top products.
Barbie Cutie Reveal – is a Barbie doll that definitely has unique clothing. The doll is wearing a pet costume worn by entertainers. She looks cute and adorable, and the accessories are universal for all dolls of the brand. Your baby definitely want this one!
Super Mario Bowser's Airship Expansion Set – Recently, the Mario brothers are popular again. When we were little, we played this game, and now our children want toys with these, well-known characters. This set has many pieces, and the ship design always appeals to children.
Squishmallows – a new form of teddy bears. These toys take the form of animals, fruits, vegetables and other objects presented in a cute way. They are very soft and pleasant to the touch.
Game console – there are several popular consoles that are coveted by children. Nintendo Switch, PlayStation 5 and Xbox One. Each child has a different preference for a particular brand, but will be equally happy with any choice. On the other hand, if your kid already has a console, why not buy him or her a new game?
Do you already know Which Squishmallow Are You? The perfect quiz for kids and adults!
Christmas will be a wonderful time!
No matter how old your child is, you can take this quiz! We have taken into account the toy preferences of older children as well as toys ideal for the youngest ones. A toy must always be well suited to the age. If a child gets something they can't play with right away, they may be disappointed. And that's not what we want.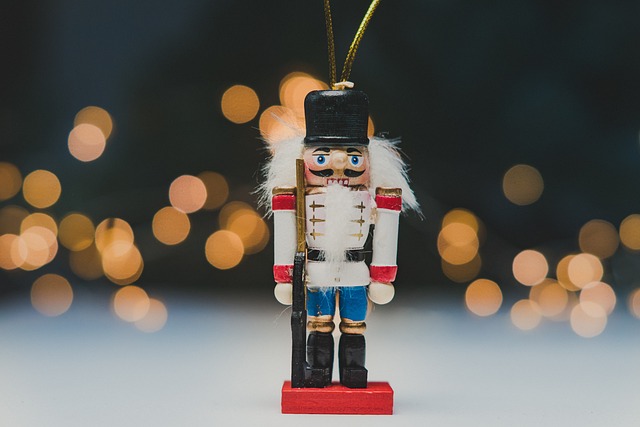 With this quiz, find out exactly what to buy or take the result as suggestions. It always makes things a little easier! We know very well that Christmas time for adults requires commitment and fulfillment. Sometimes it is difficult for us to cope with everything. And every parent cares about the happiness of their children. After reading this article, you may already have some interesting ideas. If you know what toys are in store, then preparing gifts is not a challenge for you! And if you still have some doubts, we invite you to our quiz. You can also forward it to your friends who are also thinking about Christmas shopping.
And if you'll be buying your child a gift for other occasions as well, such as birthdays, you can always come back to this quiz! Either way, I hope we all have a Merry and Peaceful Christmas!
How many questions do I have to answer to know the result?
By answering 20 specially prepared questions, you will know which toy you should buy.
How many toy examples are there in the results of this quiz?
There are 6 categories of toys in the quiz. Each category gives some suggestions of specific products.
Does the quiz recognize a distinction between toys for girls and boys?
Yes, the quiz takes into account the gender of the child, but also interests and personality.
Does the quiz also take into account toys for children under 6 years old?
Yes, the quiz takes into account toys for children of all ages.
We are sorry that this post was not useful for you!
Let us improve this post!
Tell us how we can improve this post?