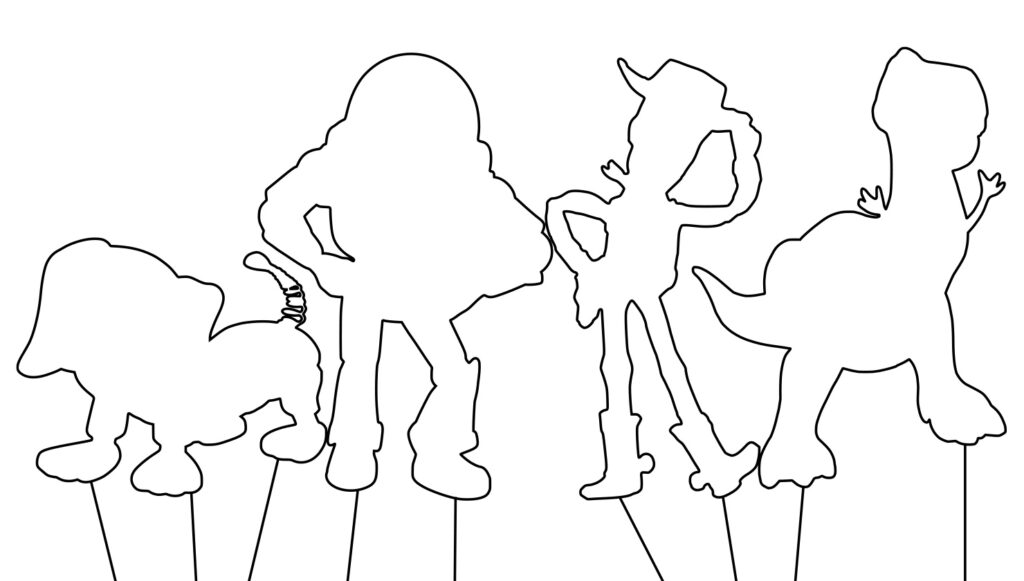 Advertisement
Advertisement
Hi there! Hopefully, you're in the mood for a new quiz. Have you ever wondered which Pixar character you could be? Which one suits your personality the best? Today is the day you can find the answer to this question. All you have to do is to answer a few simple questions!
Pixar Animation Studios, commonly known as Pixar, is a motion-picture studio known for its hit animated movies. Generations of children enjoyed animations such as Toy Story, Finding Nemo, The Incredibles, Up, Ratatouille, and many others. Pixar's feature-length films were praised not only for their visual innovations but also for their intelligent and emotional storytelling.
Pixar is best known for its feature films, which are supported technologically by RenderMan. It is the company's own application of the industry-standard RenderMan Interface Specification image-rendering API. Luxo Jr., a desk lamp from the studio's 1986 short film of the same name, serves as the studio's mascot.
Pixar began in 1979 as a division of the Lucasfilm production company belonging to George Lucas, the Star Wars creator. Ed Catmull was one of the computer scientists who contributed to the growing field of computer graphics. Catmull was put in charge to lead the Division, and several of his colleagues followed him.
The Division worked in the early 1980s to solve technical challenges of computer-animated object animation, such as eliminating jagged edges of computer-mapped objects, creating realistic shadows, and creating lifelike "motion blur" as objects passed across the screen.
The name "Pixar" was suggested by the Division's co-head Alvy Ray Smith, who'd grown up in Mexico and learned Spanish infinitive verbs often end in "-er". He suggested "Pixer", as a cool way of saying "pixel-maker". Others thought that "-ar" would sound more high-tech, so it became the Pixar Image Computer.
By 1984, Lucasfilm had hired John Lasseter, a former Disney animator, and he used the company's technological advances to create short computer-animated films.
President Edwin Catmull and Executive Vice President Alvy Ray Smith led the newly independent Pixar in 1986. Steve Jobs made an offer in response to Lucas' search for investors. Eventually, Jobs became Pixar's majority shareholder.
Since 2006, Pixar is a wholly-owned subsidiary of the Disney Company. Disney purchased the studio for approximately 7,4 billion dollars.
Pixar has produced 26 feature films. The first one was Toy Story, released in 1995. This was the first fully animated feature film. The film's director was John Lasseter, while the writers were Joss Whedon, Andrew Stanton, Joel Cohen, and Alec Sokolow. The plot was based on the story written by Lasseter, Stanton, Pete Docter, and Joe Ranft. Tom Hanks and Tim Allen were among those who lent their voices to the movie.
Toy Story takes place in a world where toys come to life if humans aren't present. An old-fashioned pull-string cowboy doll named Woody feels threatened when a modern astronaut action figure, Buzz Lightyear, suddenly appears as a new toy in a boy's room. Throughout the story, Woody and Buzz go from rivals competing for the affection of their owner, Andy, to friends working together to be reunited with Andy after they get separated from him.
Toy Story brought the fantasy of living dolls to life for many children and adults alike. It became a huge success, leading to numerous sequels, shorts, holiday specials, and a lot of merchandise. Toy Story changed the landscape of animated movies, showing that G-rated can appeal to both kid and adult audiences. In 2022 a spin-off, Lightyear, was released, with Chris Evans replacing Tim Allen as Buzz Lightyear.
Monsters, Inc. was released by Pixar in 2001. It featured the voices of, among others, John Goodman, Billy Crystal, Steve Buscemi, and Jennifer Tilly. The film was directed by Pete Docter and executive produced by John Lasseter and Andrew Stanton. The plot centers around two monsters, the hairy James P. "Sulley" Sullivan and his one-eyed friend Mike Wazowski. Both are employed in the energy-producing factory which generates power by scaring human children and turning their screams into energy. However, the monster world believes that the children are toxic, and when a little human girl sneaks into the factory, she must be returned home before it is too late.
Monsters, Inc. was a big commercial success and became the third highest-grossing film of 2001. The film won the Academy Award for Best Original Song for "If I Didn't Have You" and was nominated for the first Best Animated Feature, but lost to DreamWorks' Shrek. A television series titled Monsters at Work premiered on Disney+ on July 7, 2021.
The Pixar movies were an important part of childhood memories for many of us, and they continue to bring in new young viewers. Pixar produced so many iconic characters over the years – do you think you can find out that fits your personality the best? Take the quiz we have for you and find out which Pixar character you are. Have fun and don't forget to pass the quiz link to your friends – let them join in on the fun too!
How many questions does the quiz have?
The quiz has 20 questions.
What characters can you get?
Nemo, Buzz Lightyear, Merida, Dory, Carl Fredricken
We are sorry that this post was not useful for you!
Let us improve this post!
Tell us how we can improve this post?