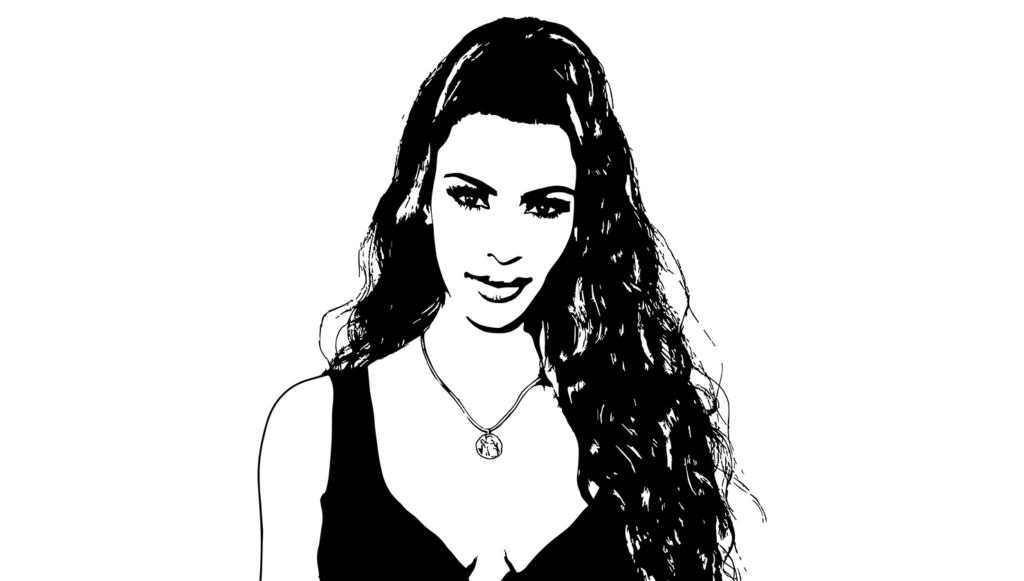 Advertisement
Advertisement
Hey everyone! Have you ever wondered who you are like from the Kardashian-Jenner family? If you are a fan of the most popular family in the USA, this quiz is for you!
The Kardashian family also referred to as the Kardashian–Jenner family is an American family prominent in the fields of entertainment, reality television, fashion design, and business. Founded by Robert Kardashian and Kris Jenner, it consists of their children Kourtney, Kim, Khloé, and Rob Kardashian, as well as their grandchildren. After Robert and Kris' divorce in 1991, Kris married Bruce Jenner, with whom she had two daughters: Kendall and Kylie Jenner.
Kourtney previously dated American entrepreneur Scott Disick and they have three children. In 2021, she became engaged to Travis Barker. Kim was married to American rapper and record producer Kanye West with whom she has four children. Khloé previously dated Canadian basketball player Tristan Thompson. They have one child. Rob previously dated American rapper and model Blac Chyna, and they also have one child. Kylie is in a long-term relationship with American rapper and singer Travis Scott, and they have two children.
Robert Kardashian initially received attention for being one of O. J. Simpson's lawyers during the O. J. Simpson murder case. This family got even bigger fame after Kim's scandal in 2002. They have since been referred to as "America's most famous family" by Glamour, "one of the most influential family 'dynasties' in the world" by Insider, and the biggest influencers of the 2010s by Vogue. They are the focus of the book Kardashian Dynasty: The Controversial Rise of America's Royal Family by Ian Halperin.
Best known for its involvement in reality television shows, the family's longest-running show was Keeping Up with the Kardashians (2007–2021). Spinoffs included Kourtney and Kim Take Miami (2009–2013); Kourtney and Khloé Take Miami (2009–2013); Kourtney and Kim Take New York (2011–2012); Khloé & Lamar (2013); Kourtney and Kim Take Miami (2014–2015); Kourtney and Khloé Take The Hamptons (2014–2015); Dash Dolls (2015) and Life of Kylie (2017). In 2022, the family aired their new show The Kardashians.
The family and media give Kim the credit for helping them start their careers. The family has been criticized as being famous for being famous. In late May 2020, Forbes released an investigation into Kylie's finances, alleging she misrepresented her billionaire status. Writers Chase Peterson-Withorn and Madeline Berg stated, "…white lies, omissions and outright fabrications are to be expected from the family that perfected—then monetized—the concept of 'famous for being famous.'" Even with the family's mainstay show Keeping up with the Kardashians, some have said the family has "no real skills beyond 'being famous for being famous.'" Vogue stated the Kardashians have "…proved that although they were 'famous for being famous in the 2000s, in the 2010s they became a cultural force to be reckoned with." They were given keys to Beverly Hills on September 2, 2010, intentionally arranged to match the area's zip code of 90210.
Keeping Up with the Kardashians is an American reality television series that focuses on the personal and professional lives of the Kardashian–Jenner blended family. Its premise originated with Ryan Seacrest, who also served as an executive producer. The series premiered on the E! cable network on October 14, 2007, ran for 20 seasons, and became one of the longest-running reality television series in the US. The final season premiered on March 18, 2021.
The series focuses mainly on sisters Kim, Kourtney, and Khloé Kardashian and their half-sisters, Kendall and Kylie Jenner. It also features their parents, Kris and Caitlyn Jenner, and brother, Rob. Partners of the Kardashian sisters have also appeared on the show.
Keeping Up with the Kardashians has been critically panned since its premiere. It is often criticized for the high degree of emphasis on the "famous for being famous" concept, and for appearing to fabricate some aspects of its storylines. Several critics also noted the show's lack of intelligence. However, some critics recognized the reality series as a "guilty pleasure" and acknowledged the family's success. Despite the negative reviews, Keeping Up with the Kardashians has attracted high viewership ratings, becoming one of the network's most successful shows and winning several audience awards.
The idea of creating a reality series originated in 2006 when Kris Jenner showed an interest in appearing on a television show together with her family. Jenner commented: "Everybody thinks that [my children] could create a bunch of drama in their lives, but it's something that I felt I didn't even have to think about. It would be natural." Producer Ryan Seacrest, who had his own production company, decided to develop the idea, having the popular family-based show The Osbournes in mind.
Which member of the Kardashian-Jenner family are you? Our quiz will help you clear up these doubts. Answer 20 questions and see for yourself now. Have fun!
How many questions does this quiz contain?
This quiz contains 20 questions.
What can you get as a result?
Kim Kardashian, Khloé Kardashian, Kourtney Kardashian, Kris Jenner, Kylie Jenner, Kendall Jenner
We are sorry that this post was not useful for you!
Let us improve this post!
Tell us how we can improve this post?