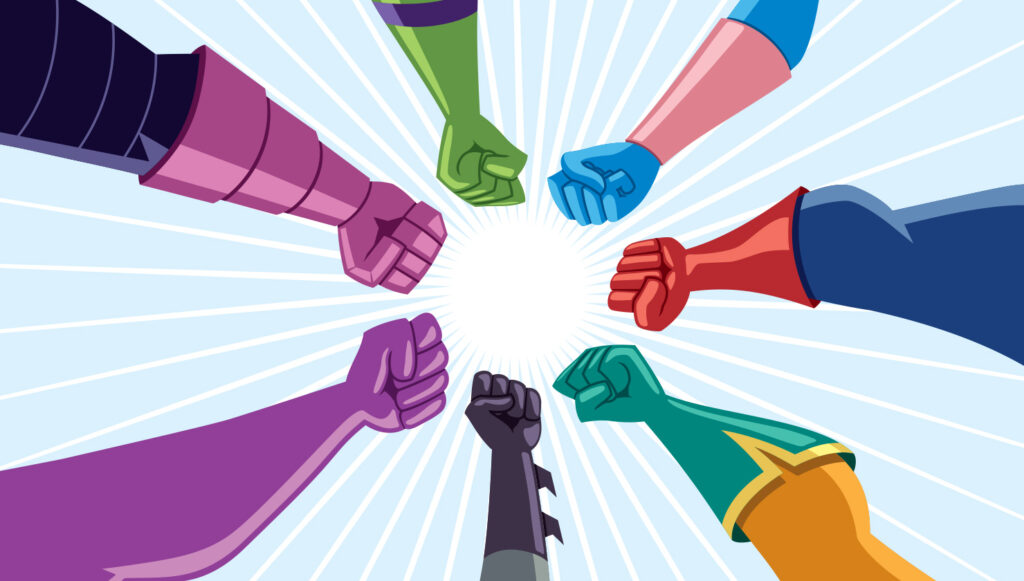 Advertisement
Advertisement

The DC Comics Universe has many interesting characters. Have you ever wondered which one fits your personality the best? Try our quiz to find out!
Did you know how the name "DC Comics" came about? It derives from the popular series Detective Comics, which later became part of the company's official name. That is why the word "comics" in the name is not necessary.
DC Comics, Inc., is one of the largest American companies in the area of comic books and related media publishing. It is the comics publishing branch of DC Entertainment, Inc., a subsidiary of WarnerMedia, a publishing conglomerate owned by AT&T. Originally located in New York City, in 2015, DC relocated its headquarters to Burbank, California.
The corporation came to be a fusion of several companies. In 1934, Major Malcolm Wheeler-Nicholson founded National Allied Publications to publish New Fun: The Big Comic Magazine #1, later known as More Fun. It was the first American comic book to contain solely original material instead of comic strip reprints. Issue #6 was the comic-book debut of Jerry Siegel and Joe Shuster, the future creators of Superman.
Wheeler-Nicholson added a second magazine, New Comics, which had its premiere in 1935. The title later evolved into Adventure Comics. The third and final title was Detective Comics, advertised with a cover illustration dated December 1936, but eventually premiered three months late, with a March 1937 cover date. This series would become immensely popular with the introduction of Batman in Issue #27.
Later, National Allied Publications and Detective Comics, Inc. merged to form National Comics. This company absorbed All-American Publications in 1944. National Comics, Independent News, and related firms were consolidated into National Periodical Publications, which was the direct precursor of DC.
Despite using the names National Comics and National Periodical Publications, the line's logo, "Superman-DC," was used consistently, and the business was known informally as DC Comics for years before adopting that name formally.
In 1969, Kinney National Company bought National Comics. Up to the 1970s, Kinney had the rights. In addition, Kinney National has investments in many games, including parking and property management firms and movies under the Warner Bros. label. Following a scandal involving price rigging in its parking garage business in 1972, Kinney National was compelled to separate its entertainment and non-entertainment companies. The entertainment-related assets of The Kinney National Company were transferred to Warner Communications Inc.
Warner Communications and Time, Inc. merged to become a significant media conglomerate in 1990. Even though the merger was announced in 1987, it didn't happen for almost three years. The Justice League and Superman are now in the hands of one of the biggest telecom firms in the world after Time Warner was finally acquired by AT&T in 2016 for $85.4 billion.
DC presents an incredible pantheon of superhero characters. Here are some of them you most definitely heard of at some point.
Catwoman, or Selina Kyle, is one of Batman's most famous adversaries, serving also as an anti-hero, a crime fighter, and occasional love interest for Batman. Though generally portrayed as a villain, she's not truly evil and often becomes an ally for Batman.
Years of training have made Catwoman stealthy and agile as a world-class criminal, and her mastery of martial arts makes her a worthy opponent. Though she began her career as a burglar, she later changed her ways and started protecting the Gotham City in her own style.
Who hasn't heard about Superman? Also known as The Man of Steel, Kal-El, or Clark Kent, he is one of the most powerful superheroes in the DC Universe. His abilities include incredible super-strength, super-speed, invulnerability, freezing breath, flight, and heat-vision. Superman is an alien, born on the dying planet Krypton and sent by his parents to planet Earth, where he would be the last surviving member of his race. In his secret identity, he works as a reporter. Superman's love interest is Lois Lane, and his greatest nemesis is Lex Luthor.
Now, have you heard about Zatanna Zatara? Zatanna is a superhero and one of the greatest magic users in the DC Universe. She's the stage magician with real magical powers. Her father is the legendary magician Zatara, and she works hard to live up to his legacy. The traditional method of spell-casting used by Zatanna involves speaking words and sentences backward. While she mostly exists as a team player, she deserves more solo comics. Zatanna has been a member of the Justice League of America, the Sentinels of Magic, the Seven Soldiers, and the Justice League Dark.
Midnighter is arguably the most famous gay superhero and an intentional parody of Batman. He was bio-engineered to have enhanced abilities. His powers include super-strength, increased agility, and accelerated healing. His neural enhancements allow him to predict any move an enemy might make, and counter it perfectly. Midnighter is openly gay and married to his teammate Apollo.
DC has many superheroes. Which one do you think you are? Don't waste time and take the quiz to find out! Do you think we can find a superhero with a personality like yourself?
How many questions are in the quiz?
What characters can you get?
Batman, Wonder Woman, The Flash, Starfire, Shazam
We are sorry that this post was not useful for you!
Let us improve this post!
Tell us how we can improve this post?