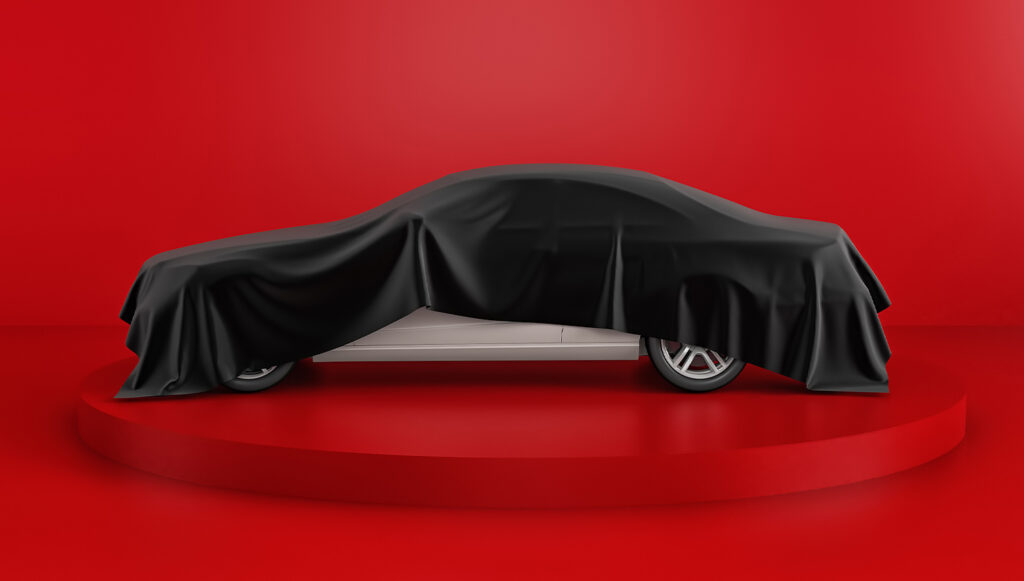 Advertisement
Advertisement
Hello, dear friends! I am happy to see you all again. Also, I hope to be able to help you with another difficult decision! This quiz is made to make your life easier, and I hope to solve your problems. You must be here to figure out which car you should buy! Today I am taking you on a trial trip with your new vehicle! I am going to show you the close connection between the type of car that you should buy and your personality! Does it seem strange to you? I guess so! But after reading this short introduction, you will understand that the next car you should buy is assigned to how you react in different situations. It is also based on your hobbies and ideology. If you are ready, please fasten your seat belts, and get ready for the journey through the cars I have prepared for you!
If you are kind of a nature lover, you must be searching for something close to your heart. Something tells me that an ideal machine for you would be an electric vehicle. I do not know if you have heard of Tesla before. But that is an option that you should consider! It is an American automotive company. They are based in Austin, Texas. If you have heard about them, you must have heard about clean energy. They manufacture electric vehicles, solar panels, and other environmental-friendly things. You may also like this choice if you are an innovation-lover! We all know that the greenway is the future!
What is the next possibility?
If you are a classy person that wants everyone to turn out when you come, the choice is even easier! You should get yourself a Ferrari! You may think that it is a car for young rich kids. It does not have to come in red! Can you imagine yourself coming in a black cabriolet car for your business meeting? I am sure it suits you! Of course, it is an expensive investment but if the impression is important for you- it is the best choice! That is a car for someone that does not care about other people's opinions and knows what he wants to achieve. If all luxurious things are your everyday shopping- you cannot choose differently! Get ready for the show that you will make with your new car! That will be something big and impressive!
If you do not want people to stare at you and you do not trust all the modern solutions, the car for you is Toyota! Did you know that it is the most popular car in the United States of America?! Well, we see them on the street often, but I did not expect that! It does not mean that you will be like all other people. It just means that if the cars are that popular, they must be a great choice! It is reliable, and it has a lot of models! You can choose a combination that will fit your personality the best! If the car is just a means of transport for you, and you want to make sure that it will not break down suddenly- the choice is obvious! Get yourself one of the Toyota cars! You will not regret this choice!
The last brand I have to mention is Jeep! Do you have any ideas about which kind of personality suits this one? I think you all have a kind of adventurer in your mind right now! You are all right! That is a big car for big adventures! If you like camping, wild travels, and mud- this one will be more than accurate in your case! If you prefer spending your weekends in the woods instead of having city breaks, I am more than sure that you will be happy with the choice. It also requires good driving skills because the cars are not the smallest ones. But hey, if discovering nature is your passion, improving your driving skills can be a great challenge! That will pay off in the future for sure! That skill is something you never know when you need it!
Now you know the descriptions of all the cars I have prepared for you. They are all great brands with a wide variety of models. They fill the full range of opportunities. Based on the four brands, you can choose completely different models. Just before making the decision, make sure to solve our quiz! We have prepared 20 questions. Based on your choices, you will find out, which car you should buy. The strong correlation between your personality and different brands of cars will evaluate an ideal vehicle for you. Do not wait any more time! Let's get started and start searching for your favorite models! Good luck! Have fun!
How many questions are there in the quiz?
There are 20 questions in the quiz.
What can be the result of the quiz?
Jeep, Tesla, Ferrari, Toyota
We are sorry that this post was not useful for you!
Let us improve this post!
Tell us how we can improve this post?