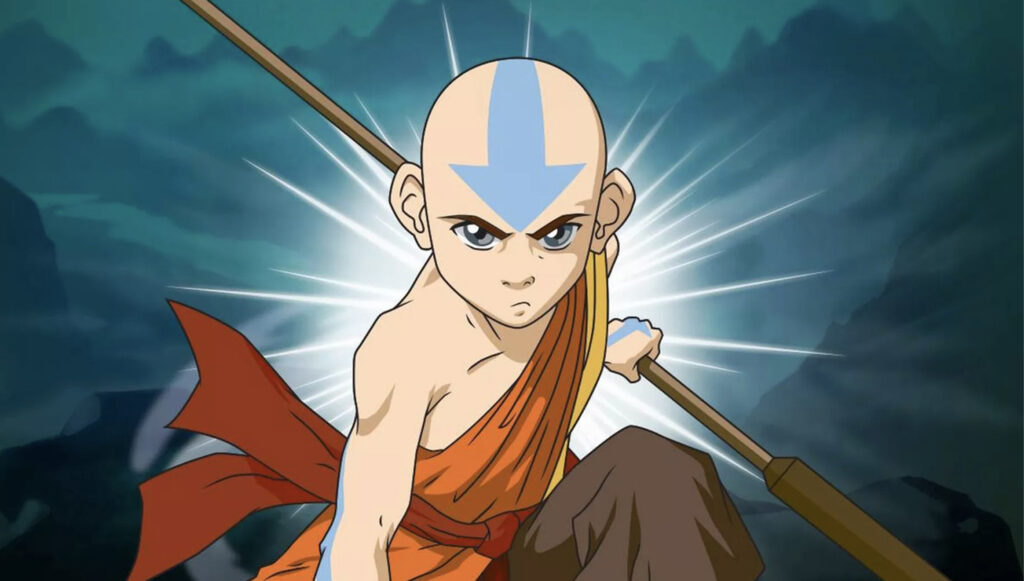 Advertisement
Advertisement
Hey everyone! Do you like Avatar: The Last Airbender? If so, you've come to the right place! Today we have prepared a quiz for you about the characters from this series! Answer twenty questions and see which character resembles you the most!
Avatar: The Last Airbender (abbreviated as ATLA), also known as Avatar: The Legend of Aang in some regions, is an American anime-influenced animated television series produced by Nickelodeon Animation Studios. It was co-created by Michael Dante DiMartino and Bryan Konietzko, with Aaron Ehasz serving as head writer. It aired on Nickelodeon for three seasons, from February 2005 to July 2008.
Avatar is set in an Asiatic-inspired world in which some people can telekinetically manipulate one of the four elements—water, earth, fire, or air—through practices known as "bending", inspired by Chinese martial arts. The only individual who can bend all four elements, the "Avatar", is responsible for maintaining harmony among the world's four nations and serves as the bridge between the physical world and the spirit world. The series is presented in a style that combines anime with United States cartoons and relies on the imagery of mainly East Asian culture, with some South Asian, New World, and Inuit and Sireniki influences.
The series is centered around the journey of twelve-year-old Aang, the current Avatar and last survivor of his nation, the Air Nomads, along with his friends Katara, Sokka, and later Toph, as they strive to end the Fire Nation's war against the other nations of the world. It also follows the story of Zuko—the exiled prince of the Fire Nation, seeking to restore his lost honor by capturing Aang, accompanied by his wise uncle Iroh—and later, his ambitious sister Azula.
Avatar: The Last Airbender was a rating success and received widespread universal acclaim from audiences and critics alike for its characters, cultural references, art direction, soundtrack, humor, and themes. These include concepts rarely touched on in youth entertainment, including war, genocide, imperialism, totalitarianism, indoctrination, and free choice. It won five Annie Awards, a Genesis Award, a Primetime Emmy Award, a Kids' Choice Award, and a Peabody Award. The show is regarded by several critics as one of the greatest animated television series of all time.
The extended Avatar franchise includes an ongoing comics series, a prequel novel series, an animated sequel series, and a live-action film, as well as an upcoming live-action remake series produced for Netflix. The complete series was released on Blu-ray in June 2018 in honor of the tenth anniversary of its finale and was made available to stream on Netflix in the United States and Canada in May 2020, on Paramount+ in June 2020, and on Amazon Prime Video in January 2021.
A century ago, young Avatar Aang, afraid of his new responsibilities, fled from his home and was forced into the ocean by a storm. He encased himself in suspended animation in an iceberg near the South Pole. Shortly afterward, Fire Lord Sozin, the ruler of the Fire Nation, launched a world war to expand his nation's empire. Knowing that the Avatar must be an Air Nomad, he carried out a genocide against the Air Nomads with the help of a comet enhancing firebenders' power. A hundred years later, siblings Katara and Sokka, teenagers of the Southern Water Tribe, accidentally discover Aang and revive him.
In the first season, Aang travels with Katara and Sokka to the Northern Water Tribe so he can learn waterbending and be prepared to defeat the Fire Nation. Prince Zuko, the banished son of the current Fire Lord Ozai, pursues them, accompanied by his uncle Iroh, hoping to capture the Avatar to restore his honor. Aang is also pursued by Zhao, a Fire Nation admiral aspiring to win Ozai's favor. When his navy attacks the Northern Water Tribe, Zhao kills the moon spirit; Yue, the princess of the tribe, sacrifices her life to revive it, and Aang drives off the enemy fleet.
In the second season, Aang learns earthbending from Toph Beifong, a blind twelve-year-old earthbending prodigy. Zuko and Iroh, now fugitives from the Fire Lord, become refugees in the Earth Kingdom, eventually settling in its capital Ba Sing Se. Both groups are pursued by Azula, Zuko's younger sister and a firebending prodigy. Aang's group travels to Ba Sing Se to seek the Earth King's support for an attack on the Fire Nation timed to an upcoming solar eclipse, during which firebenders will be powerless. Azula instigates a coup d'état, bringing the capital under Fire Nation control, and Zuko sides with his sister. Aang is fatally wounded by Azula, but he is revived by Katara.
In the third season, Aang and his allies invade the Fire Nation capital during the solar eclipse but are forced to retreat. Zuko abandons the Fire Nation to join Aang and teach him firebending. Aang, raised by monks to respect all life, wrestles with the possibility that he will have to kill Ozai to end the war. When Sozin's comet returns, Aang confronts Ozai and uses his Avatar powers to strip Ozai of his firebending ability; meanwhile, Aang's friends liberate Ba Sing Se, destroy the Fire Nation airship fleet, and capture Azula. Zuko is crowned the new Fire Lord and the war comes to an end.
Which character from Avatar: The Last Airbender caught your eye? Which of them most resembles you? Answer twenty questions and see for yourself today!
How many questions are there?
Who can you get as a result?
Iroh, Sokka, Appa, Aang, Katara
We are sorry that this post was not useful for you!
Let us improve this post!
Tell us how we can improve this post?