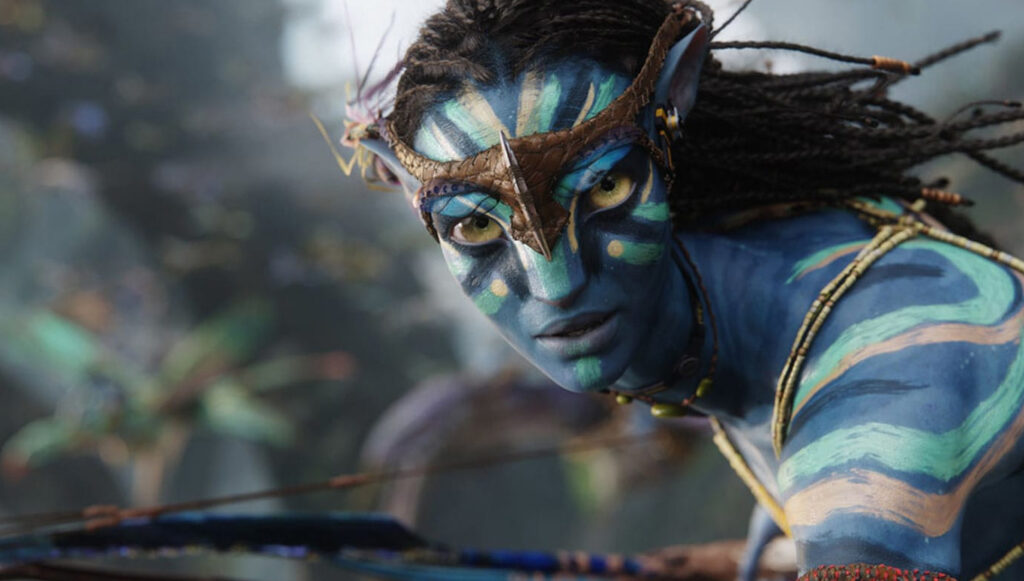 Advertisement
Advertisement
Hey everyone! Do you like the 2009 Avatar movie? If so, you've come to the right place! Today we have prepared a quiz about this movie for you. What Avatar Character are you? Answer twenty questions and see for yourself!
Avatar (also marketed as James Cameron's Avatar) is a 2009 American epic science fiction film directed, written, produced, and co-edited by James Cameron and starring Sam Worthington, Zoe Saldana, and Stephen Lang, Michelle Rodriguez, and Sigourney Weaver. It is set in the mid-22nd century when humans are colonizing Pandora, a lush habitable moon of a gas giant in the Alpha Centauri star system, to mine the valuable mineral unobtanium. The expansion of the mining colony threatens the continued existence of a local tribe of Na'vi – a humanoid species indigenous to Pandora. The film's title refers to a genetically engineered Na'vi body operated from the brain of a remotely located human that is used to interact with the natives of Pandora.
The development of Avatar began in 1994 when Cameron wrote an 80-page treatment for the film. Filming was supposed to take place after the completion of Cameron's 1997 film Titanic, for a planned release in 1999; however, according to Cameron, the necessary technology was not yet available to achieve his vision of the film. Work on the language of the Na'vi began in 2005, and Cameron began developing the screenplay and fictional universe in early 2006. Avatar was officially budgeted at $237 million, due to a groundbreaking array of new visual effects Cameron achieved in cooperation with Weta Digital in Wellington. Other estimates put the cost between $280 million and $310 million for production and $150 million for promotion. The film made extensive use of new motion capture filming techniques and was released for traditional viewing, 3D viewing (using the RealD 3D, Dolby 3D, XpanD 3D, and IMAX 3D formats), and "4D" experiences in selected South Korean theaters.
Avatar premiered in London on December 10, 2009, and was released in the United States on December 18 to positive reviews, with critics highly praising its groundbreaking visual effects. During its theatrical run, the film broke several box office records and became the highest-grossing film at the time, as well as in the United States and Canada, surpassing Cameron's Titanic, which had held those records for twelve years. Avatar remained the highest-grossing film worldwide for nearly a decade until it was overtaken by Avengers: Endgame in 2019, before a Chinese re-release saw Avatar retake the top spot in March 2021. Adjusted for inflation, Avatar is the second highest-grossing movie of all time after Gone with the Wind with a total of more than $3 billion. It also became the first film to gross more than $2 billion and the best-selling video title of 2010 in the United States. Avatar was nominated for nine Academy Awards, including Best Picture and Best Director, and won three, for Best Art Direction, Best Cinematography, and Best Visual Effects. The success of the film also led to electronics manufacturers releasing 3D televisions and caused 3D films to increase in popularity.
Following the film's success, Cameron signed with 20th Century Fox to produce four sequels: Avatar: The Way of Water and Avatar 3 have completed principal filming, and are scheduled to be released on December 16, 2022, and December 20, 2024, respectively; subsequent sequels are scheduled to be released on December 18, 2026, and December 22, 2028. Several cast members are expected to return, including Worthington, Saldana, Lang, and Weaver.
In 1994, director James Cameron wrote an 80-page treatment for Avatar, drawing inspiration from "every single science fiction book" he had read in his childhood as well as from adventure novels by Edgar Rice Burroughs and H. Rider Haggard. In August 1996, Cameron announced that after completing Titanic, he would film Avatar, which would make use of synthetic, or computer-generated, actors. The project would cost $100 million and involve at least six actors in leading roles "who appear to be real but do not exist in the physical world". Visual effects house Digital Domain, with whom Cameron has a partnership, joined the project, which was supposed to begin production in mid-1997 for a 1999 release. However, Cameron felt that the technology had not caught up with the story and vision that he intended to tell. He decided to concentrate on making documentaries and refining the technology for the next few years. It was revealed in a Bloomberg BusinessWeek cover story that 20th Century Fox had fronted $10 million to Cameron to film a proof-of-concept clip for Avatar, which he showed to Fox executives in October 2005.
In February 2006, Cameron revealed that his film Project 880 was "a retooled version of Avatar", a film that he had tried to make years earlier, citing the technological advances in the creation of the computer-generated characters Gollum, King Kong, and Davy Jones. Cameron had chosen Avatar over his project Battle Angel after completing a five-day camera test in the previous year.
Which Avatar character is your favorite? Which of them resembles you the most? Answer twenty questions and see for yourself! Good luck and have a lot of fun!
How many questions are there?
What can you get as a result
Jake Sully, Dr. Grace Augustine, Colonel Miles Quaritch, Neytiri, Tsu'tey
We are sorry that this post was not useful for you!
Let us improve this post!
Tell us how we can improve this post?