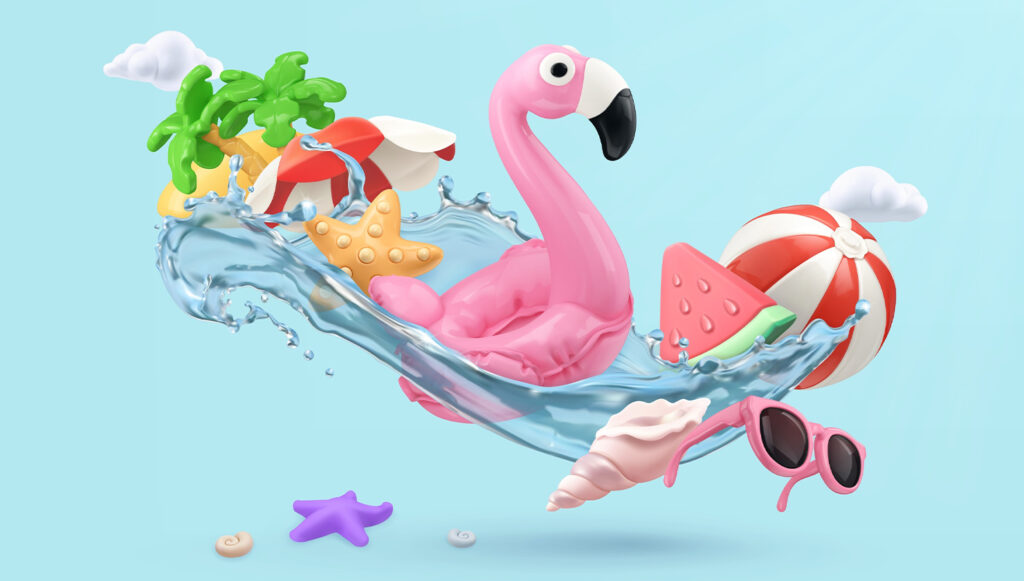 Advertisement
Advertisement
Hi everyone! I hope that you are at least as happy as I am. I started to see the bright side of life again, and I am open to a new chapter. What excites me the most is that the sun is shining. And it starts to get warm again. I love this kind of weather. I hope that you are also an enthusiast of sunny days. That is because- I come to you with a new quiz full of positive energy. I will help you with choosing your next vacation destination. Planning holiday trips has always been my passion. I will be happy to help you. All you have to do is: answer the 20 questions I have prepared. They will tell you exactly which place you should take for your vacation dream time. Have you already taken days off at work? Perfect- we are ready to start.
Let's start with my holiday destination. I know it can inspire a lot of you. I am going to Australia this year. I plan to start with Perth and visit my friends. Have you ever been to Perth? I know, that it is not the most popular destination when you are in Australia. Moreover, I think that is unique in my opinion. It is not a typical tourist place. If you want crowded beaches and overpriced food- go to Sydney. Perth is very warm, and it is a place for Australian Football fans. My favorite football team comes from this city. They are Fremantle Dockers. That can be a great alternative to meet a new culture and compare it with American Football, which you know for sure. Australia is also perfect for snorkeling or hiking. The land rounded by sea is full of options and ideas on how to actively spend your free time.
If I was not going to Australia, I would have booked tickets to Milano in Italy. That is a city of fashion. Everyone knows that. I have heard many opinions saying that it is a place for three days maximum. These people must have not even tried to discover the places there. It is high time to say that: Italian cuisine is the best one in the world. That is the first advantage of going there. Can you imagine all the pasta, pizzas, and risotto? That must be heaven for the mouth. Also, Milan has a lot to offer for sightseeing. It is full of monuments and historic places. It is also perfectly located. From there, it is easy to reach the most beautiful lakes I have ever seen. They are Garda and Como. Try to search for the views on Google. You will not be able to forget the pictures. Italy is the choice if your vacation plan is to eat and chill with the view. There is not even permission for a discussion about it.
If you like to discover the unknown, maybe Poland could be a nice country to visit during your vacations? I bet you have heard of Warsaw or Cracov, but do you know such a city as Toruń? It is a medium-sized city in the northern part of Poland. It is a perfect place to become the base of your trip. The strategic location of the city is perfect if you want to understand the culture of Poland. From there, it is close to Warsaw (the capital city of Poland), Poznań, Gniezno, the seaside, lakes, and many others. But I am sure that if you come to Toruń, you will not leave too early. It is a gothic city known for the best original gingerbread in the world. It is also the city of Nicolas Copernicus because he comes from there. Astronomy fans will be in heaven. That could be a great choice for you also if you like history. Toruń was a city of Teutonic Knights as well. I bet you just started searching for the city.
My last recommendation for today is Reykjavík. It is the capital city of Iceland. That would fit the plans of a person that does not like to follow schemats. Or for a person that prefers to feel cold. Reykjavík is the place that will bring you all your dreams together. The city and the whole country look like an imaginary world. If you are a dreamer, I am sure that Reykjavík will take you to your favorite fairytale. My first visit to that city made me so impressed- that I did not want to come back home. You will understand what I am talking about when you are there.
I think that you already have some types after reading the text above. Anyway, 20 questions are waiting for you. They will tell you which vacation destination is a perfect match for you. The quiz has already helped a lot of people to make the decision, and it cannot be different in your case. Have fun!
How many questions are there in the quiz?
There are 20 questions in the quiz.
What can be the result of the quiz?
Australia, Italy, Poland, Iceland
We are sorry that this post was not useful for you!
Let us improve this post!
Tell us how we can improve this post?