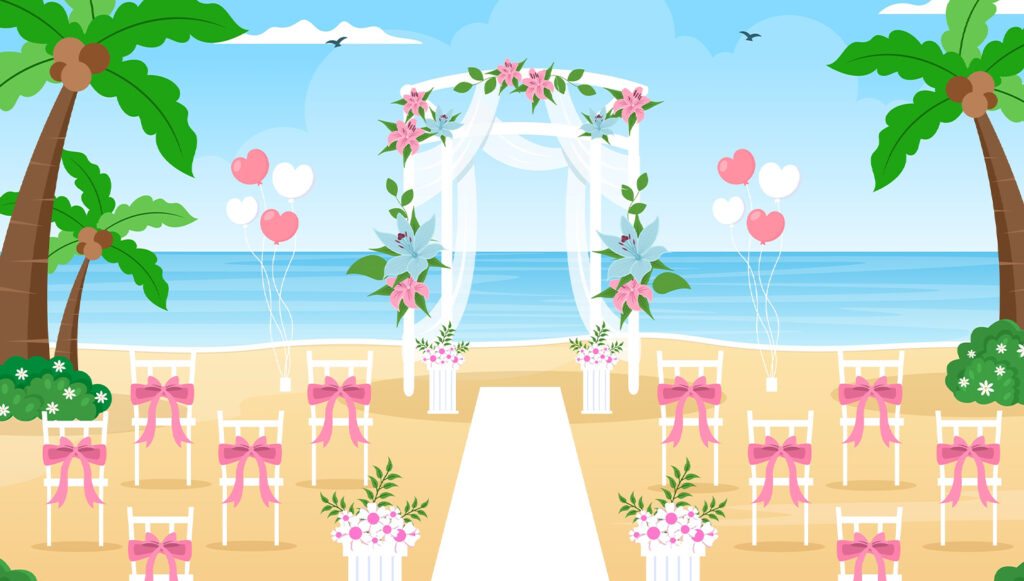 Advertisement
Advertisement
Hello! How are you doing, my dear? I hope that everything is fine. I do not want to disturb your dreams. But if you are here, I know what is on your mind! You must be wondering when is the time you will say "I do!" Am I right? Of course! I always am! I am here to help you with figuring it out! No matter if you are in a relationship, engaged, or single. The 20 questions I have prepared will assume when you will get married! All you have to do is to represent your personality and current situation by answering the following questions.
People think of getting married as the most special moment of their life! That may be true! But is marriage for everyone? In my opinion, it is for everyone that wants it! That is a nightmare in some countries that people that love each other cannot get married because the law says differently! The law should be to be with the ones we love, not to follow old-fashioned rules! I hope that you agree with me on that point.
If you are in a long-term relationship, you may be worried sometimes that you still do not have the ring on your finger! I know it may be depressing seeing all your friends getting married or at least planning it. But do not worry! If you want it, your time will come! Maybe, your partner does not know that you dream of getting married! In my opinion, the best solution here would be to talk to them! Just say about your feelings. I know that we would like to live a life in romantic comedies, but not every scene needs to be copied from "Romeo and Juliet!" Also, is it said that a man needs to offer a ring? If you think so, you are years behind the modern world! Nowadays, we have rules saying that both sides are allowed to propose to the love of their life! I know a woman that was done with waiting for the ring, and she decided to take the initiative! She proposed to her partner with a watch! It was a beautiful idea because then he also did not want to be the only person with a gift. He bought her a ring, and he proposed a week later! Now they are happily married! I know that many of you would prefer to follow the classical way of getting a ring, but girls! We run the world! Why can't we propose?
If I still did not convince you with my modern thinking- just talk to your partners, and you will know what the situation is, at least. Even if they do not want to get married or think it is too early for them.
If you have already engaged, the conversation with your partner is also important. It is not said, that you need to get married as soon as possible after engagement! Different people may see it differently! Even if they are that close that they just got engaged! Trust me- there is no need to worry. I am sure that your partner wants to marry you if they proposed or agreed to your proposal! Maybe they just need to think about it and want it to be that special, so they have to find an idea that will make everyone remember the night? You would be also surprised how much time preparing for the night takes! And how much money it takes! Maybe it is not the worst idea to slow down a bit and plan it together? I am not an opponent of spontaneous parties, but you need to be sure you want it.
Now, if you are a single dreaming of getting married, while not having a boyfriend- you have three options! The first one is to learn how to be patient. I know how difficult it can be, so we probably do not consider this option! The second one is to find someone who wants it as much as you and hope that there will be the magic "click!" But maybe a safer option would be to let the specialists work? There are plenty of experiments and reality shows that help people to find love! At first, you may think it is silly. But if something works, it cannot be that silly, right? Even on our quiz website, there are quizzes in that content! Maybe they will help you with making the decision.
I hope that the short introduction brought a smile to your face and now you want to check even more, when will you get married! But, as I said before- if the result does not satisfy you- the best idea here is to talk to your partner or ask matrimonial specialists from one of the reality shows! Enjoy the quiz.
How many questions are there in the quiz?
There are 20 questions in the quiz.
What is the result going to tell you?
When will you get married.
We are sorry that this post was not useful for you!
Let us improve this post!
Tell us how we can improve this post?