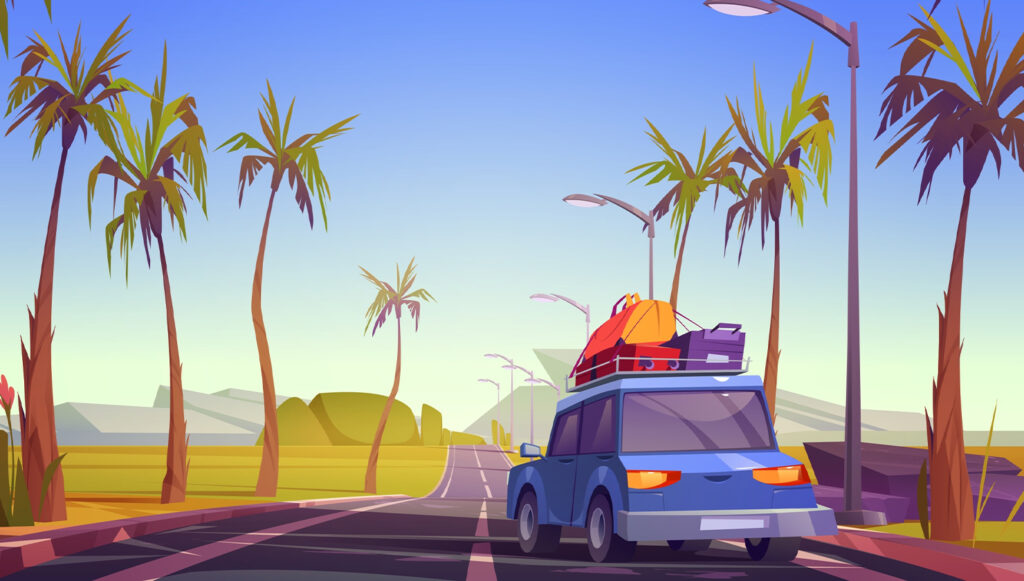 Advertisement
Advertisement

Hi! Are you thinking about relocating to another country? Moving is not an easy decision to make, even if it's just some other town. Let alone when we're talking about a whole new country! Thankfully, we're here to help. We prepared a quiz to help you pick the best place to live in. To make things better, your result will have ten different countries to choose from!
Where in the world can you find the best quality of life? Which country is the cheapest, which one has the best healthcare, and which one is the most friendly for migrants? We'll try to answer these questions by taking a look at some of the countries that rank the best in these categories.
Good healthcare is a major factor for most people, but especially for those with chronic diseases or disabilities or those of retirement age. Where can you get medical treatment cheaply or free without jumping through bureaucratic hoops? It's not easy to measure the worth of healthcare, but we can calculate the general cost of medical procedures around the world.
France is a beautiful country with fascinating history, scenic natural landscapes, and a surprisingly affordable cost of living in many regions. It is a very appealing retirement destination due to its delicious food, fine wine, and nonchalant yet refined culture. It also has one of the top healthcare systems in the world. It has no existing pre-conditions such as age limit or entry fees and is available to anyone after three months of living in France. The government sets the rates – an individual provider can't change them. After you pass the three-month mark of residing in the country, you get 70% of your medical costs refunded.
Costa Rica is a Central American country bordered by the Caribbean Sea to the northeast, and the Pacific Ocean to the southwest. Its beautiful beaches, crystal-clear lakes, lush jungles, and majestic volcanoes draw people in. Breathtaking nature is not the only thing enticing about Costa Rica, however. The country provides some of the best healthcare options in Latin America for its residents.
The public healthcare system is available to all legal inhabitants. Once your residency application has been approved, you will be required to provide a monthly payment based on your reported income. Costa Rica has a large number of public hospitals and clinics, making it easy to receive medical treatment no matter where you live.
One of the best things about moving abroad is that you can choose a country where the climate is better than your own. Tired of gloomy weather? No problem, let's look for countries with sunny climates!
New Zealand is a stunningly beautiful country with diverse geography and with a climate equally diverse. The weather is mostly moderate, but it can vary a lot depending on the region. The north of New Zealand is more warm and tropical. If you prefer a bit colder weather, you should head south. Either way, whether you like hot or cold, wet or dry, windy or calm – you can find a perfect spot for yourself in New Zealand.
Portugal has some of the best weather in all of Europe. Do you like intense heat, moderate spring climate, or a bit of chill? This country has it all. What's best about this is that you won't have to travel far to experience the variety of weather – Portugal is a small country. The region is divided into five climatic areas, meaning you're bound to find something suitable for yourself.
North Coast is the coldest part of the country, where temperatures drop as low as 30 F to mid-4 F in December. Summer in the area is pleasantly warm with plenty of sunshine and temperatures ranging from 70 F to the mid-80 F.
The Alentejo and the Algarve are the two Portugal regions that get the hottest during the summer. The temperature can reach even 100 F at its peak. The beaches of the Algarve region in the south, with temperatures varying from 68 F to 82 F, are popular vacation spots for visitors from Spain, Italy, France, the United Kingdom, the Netherlands, and Germany. Summers are particularly dry and sunny there, with 12 hours of sunshine each day. It is Portugal's largest ex-pat area due to its leisure feel most of the year. If you want to feel like you're on vacation all the time, perhaps the Algarve region is the best choice for you!
There are numerous factors to consider when you're moving to another country. You have to think about the cost of living, affordable healthcare, general safety, and many other things. With the quiz we prepped for you, this choice might be easier!
Are you ready to find out the top 10 countries that are the best for you? Get down to the questions and find your answer now! Good luck and, as they say, bon voyage!
How many questions are in the quiz?
What countries can you get?
1. Portugal, Japan, Singapore, Denmark, Malaysia, Australia, Canada, Switzerland, Iceland, Austria
2. Vietnam, Costa Rica, Mexico, Bulgaria, Ecuador, Thailand, Peru, Poland, Indonesia, South Africa
3. Costa Rica, Colombia, Spain, Portugal, South Korea, France, Germany, Malta, Mexico, Malaysia
4. Portugal, Peru, Ecuador, Mexico, Colombia, Cyprus, Spain, New Zealand, Portugal, Argentina
5. Portugal, Panama, Finland, Paraguay, Canada, Malta, Germany, Argentina, Sweden, Ireland
We are sorry that this post was not useful for you!
Let us improve this post!
Tell us how we can improve this post?