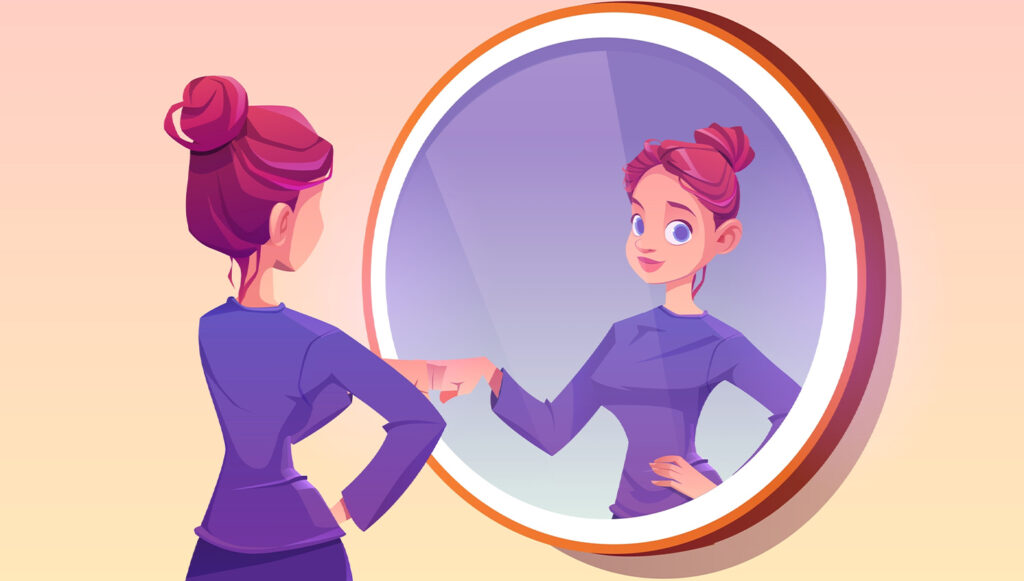 Advertisement
Advertisement
Hello dear friends, was it your curiosity that brought you here? For today you will finally be able to know a secret. How young do you think you look? When we look at our reflection in the mirror we are so used to, it's hard to tell what we really see. We don't notice small changes, small wrinkles or a shorter hairline. Only another person looking back at us can honestly tell us how old we look. But are we sure? Get your mirror ready and take our new How Old Do I Look online free quiz!
Do I look old for my age?
How old do I look meaning is different with age. When we are young, we want to look older and mature. But when we are adults, we do our best not to look old. In our society, the canon of beauty is youth. This isn't exactly good or beneficial, because it's normal for people to age, and their bodies change as they get older. The older we are, the wiser, more mature we are. That's why it's hard to say, if someone tells us that we look older, is it an insult or a compliment? Regardless of your views on the subject, we will take a look at the signs that can affect whether we look old or young.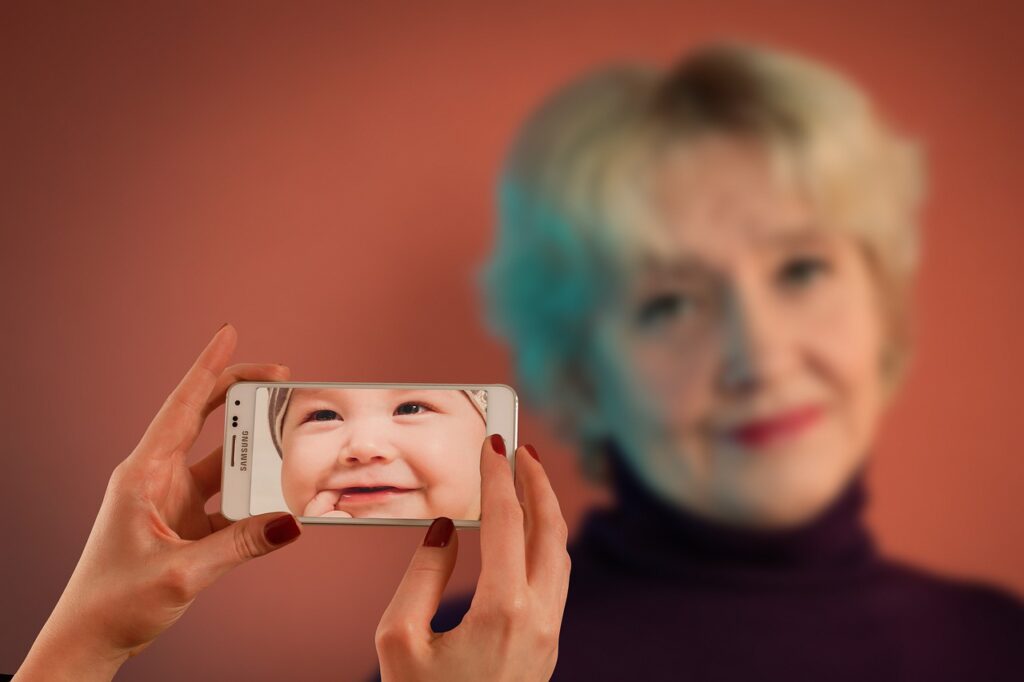 Skin
The appearance of the skin is very important if we want to determine how young we look. When we have smooth, soft skin and slightly rosy cheeks, then we look young. In contrast, any wrinkles have an aging effect. Check if you already have some of the first wrinkles – but don't panic! It's perfectly normal and natural to have them. Accept them. Wrinkles most often appear in the corners of the eyes, on the forehead and around the mouth, areas that move with facial expressions. And it's impossible to experience life without expressing emotions!
If you want to keep your skin looking young for as long as possible, use sunscreen every day, especially when you go out in the sun. This is a habit of the Japanese, who avoid the sun as much as they can.
Face shape
This is usually out of our control, unless we are planning some plastic surgery. There is one face shape that makes us look younger. It is the V-shaped face, which is a triangle shape that faces downward with the apex. It is even referred to as the triangle of youth.
Convex cheekbones, pronounced eyebrow arches and a narrow chin. Even if we are the lucky ones who just have a triangular face, it can still change over the years. As we age, the body produces less and less collagen and elastin, so it becomes less taut.
Teeth
Teeth also tell a lot about our age. Nice, well-groomed teeth should be white and without cavities. Also without stains and discoloration, straight teeth will always subtract years from us. Some people believe that even after 40, it's worth getting braces, because it can improve facial features and make you look younger. And sometimes just whitening your teeth is enough to make you look fresher and subtract at least a few years.
When it comes to the face, it is these mentioned features that play a major role when it comes to a youthful appearance. Age is easiest to judge by the appearance of the face. But there are other things that can make us look younger or older. Keep reading and you'll find out what they're all about.
Silhouette and clothing type
Just as the canon of beauty tells us, the young figure is slim and straight. If we have a clumsy posture, it can age us. Also, an athletic figure is associated with health and youth. After all, exercise improves our fitness and overall body strength. Practicing sports can help delay cell death, with intense exercise we stimulate the replication of stem cells responsible for renewing tissues and organs in the adult body.
Not sure what to wear today? Don't worry! We have a special Outfit Quiz!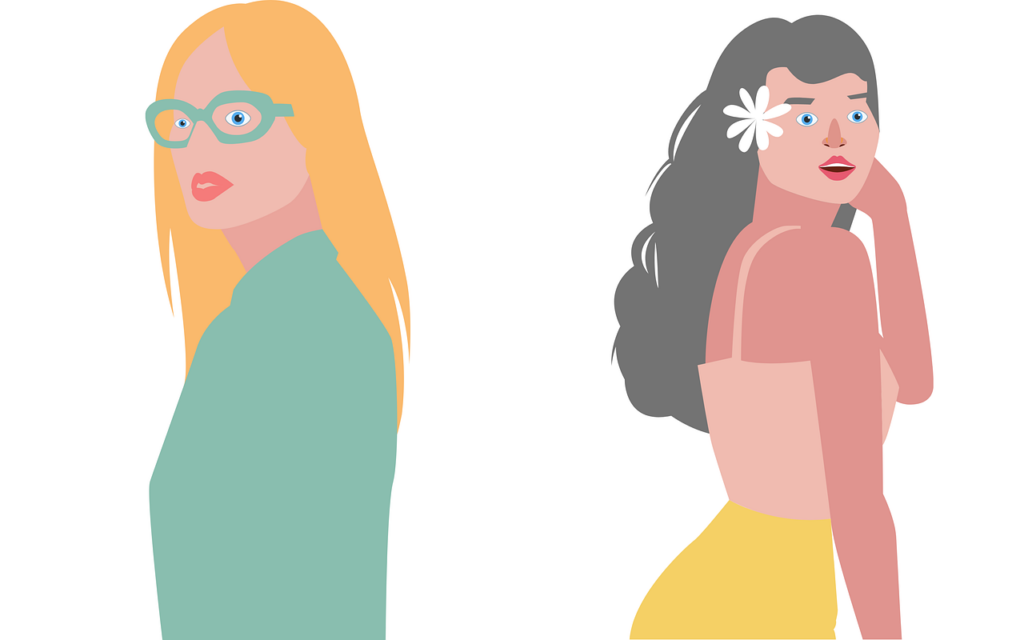 On the other hand, when it comes to how to dress, a lot depends on your body type. If you are a short person, don't shorten your legs with wide-waisted jeans or knee-length dresses and skirts. On the other hand, if you have a rather curvy figure, avoid bright colors and oversize clothes. But overall, you don't have to follow these rules either. Everyone has the right to dress the way they want, no matter what age they are. If you're already an adult and can finally afford to buy the kind of clothes you've always dreamed of – don't be afraid, go wild and make your teenage dreams come true!
Tricks for a youthful appearance
If you are that person who wants to look younger, we have some cool tips for you. If you're a girl, or a guy who isn't afraid of makeup products, here are some cool makeup tricks.
Light foundation – too dark or poorly toned primers are a major mistake. Our skin then looks unnatural.
Smooth lips – it is better not to use lip liners, but choose a darker shade of lipstick, and lighten the center of the lips by two tones. And, of course, colorless gloss always works.
Contouring – as we age, the contours of our face lose clarity, so it's worth highlighting them. But also be careful not to overdo it with too dark colors!
Blush on the cheeks – apply blush on the temples, and then high up, on top of the cheekbones. This will optically raise the oval of the face.
Hair is also important. When we want to look young, our hair needs to be shiny and voluminous. Experts say that short hairstyles rejuvenate the most, but if someone has long, well-groomed hair, it can also make a good impression. The color also matters, because gray and gray obviously makes one look older.
How to look older?
Or are you a person who wants to look older to be taken seriously by others? If you're a teenager, it probably annoys you when others treat you like a child. So it's not surprising that you would like to feel like an adult eventually. We have some advice for you, too.
Are you suffering from boredom? Take this What Should I Do Today Quiz!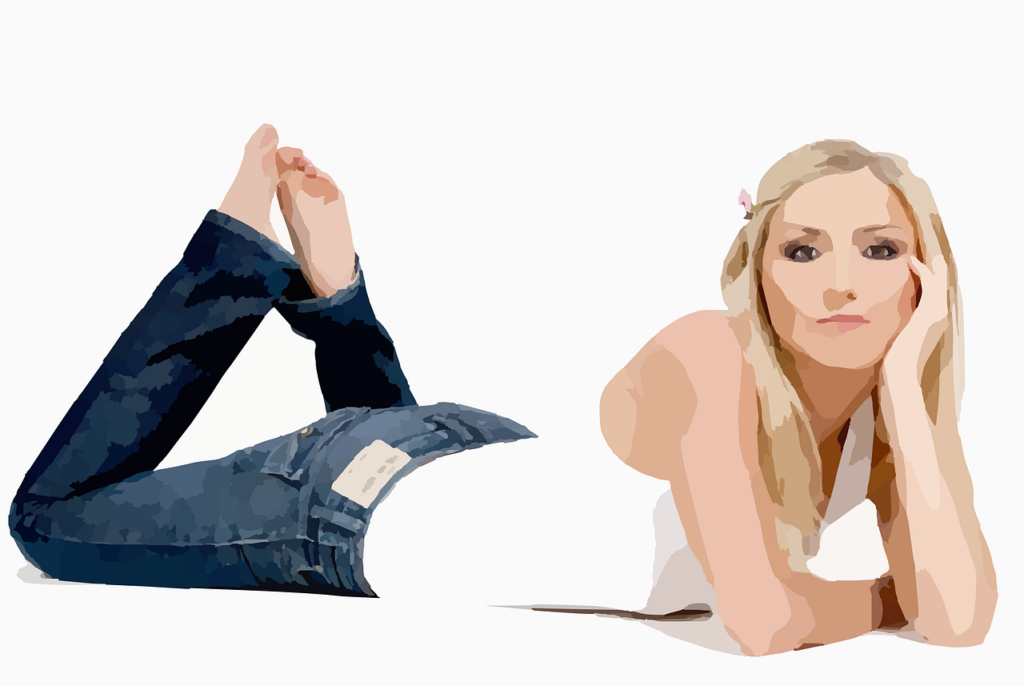 First of all, dress – dress smartly if you want to look more serious. Forget sweatshirts and sweatpants. Opt for blazers and shirts. A wristwatch, instead of bracelets, always adds seriousness, too. And instead of a backpack, choose some nice leather bag. Also, stronger makeup can add a few years to us. Strongly defined eyebrows and dark eyelashes. Dark hair color is also seen as more serious. But if you have light hair, you can put it up in a tight bun – that will do the trick. As for colors, on the other hand, go for the dark ones, especially black. Black clothes are classic and elegant, in them you will always look adult.
But behavior also matters. Try not to be too loud and express yourself nicely. Be polite, calm and composed. Then you are sure to make a good impression, for example, at a job interview, if you want to look grown-up and serious.
How old do I look apps
Now you are ready to see if you look old or young. Take our special How Old Do I Look quiz worth taking with a mirror next to you and see if your appearance adds or subtracts years. If that's not enough for you, you can find various interesting apps on the Internet that will determine your age based on your photo. Take care, however, to use good lighting, because in such applications like How Old Do I Look photo tests can be unquantifiable.
Is this quiz for men and women?
Yes, although the questions are better suited for women.
How many questions do I have to answer?
You need to answer 20 questions to get your result.
Is it necessary to prepare for the quiz somehow?
The best thing is to prepare a mirror, or a camera to get a close look at your face.
What can I find out from the results?
You will find out if you look older or younger for your age.
We are sorry that this post was not useful for you!
Let us improve this post!
Tell us how we can improve this post?