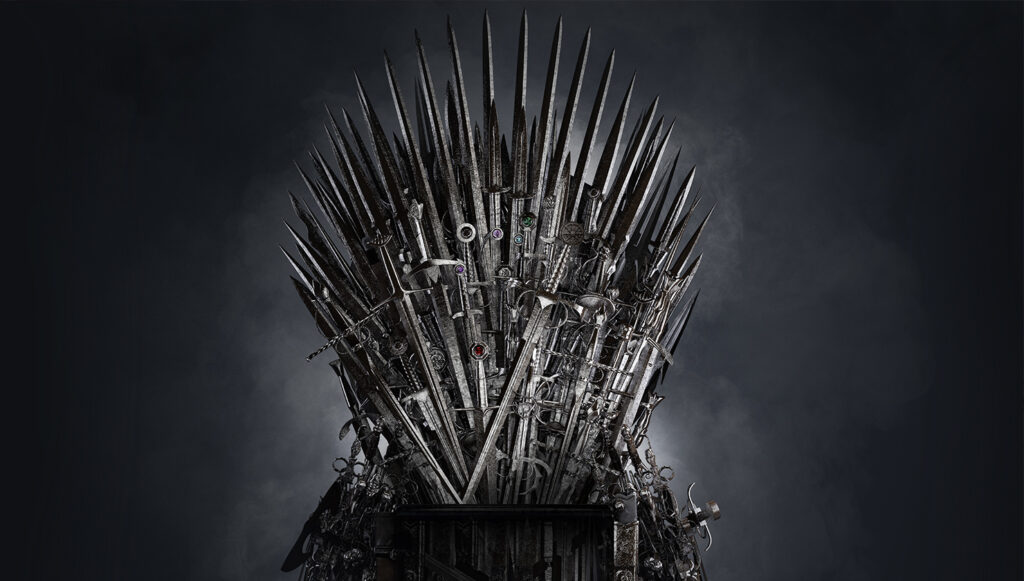 Advertisement
Advertisement

Hello, Game of Thrones fans, casual enjoyers, and everybody else! Are you ready for the toughest GOT trivia test to date? We prepared a set of tricky questions for you to test your knowledge of Game of Thrones. Do you think you will prove yourself as a faithful fan today? Only one way to find out!
Game of Thrones aired for eight seasons and 73 episodes, so there's a lot of material for a trivia challenge. There are some things even the die-hard fans might not know. We're going to share some of the most interesting facts with you. You can organize a fun trivia night with your friends!
Game of Thrones, the HBO show, is an adaptation of A Song of Ice and Fire, a series of fantasy novels by George R. R. Martin, the first of which is A Game of Thrones. Martin was approached several times about adapting his still uncompleted book series into a film, but he turned them all down because he thought his books were far too expansive to be adapted into a film. He had written them intending to make them virtually unfilmable. When David Benioff and D.B. Weiss told him they wanted to make it into a series, Martin asked who they thought Jon Snow's mother could be. He agreed to sell the book rights after being satisfied with the response.
With the casting of Jon Snow, the ultimate decision came down to two actors: Kit Harrington and Iwan Rheon. The producers chose Harrington but liked Rheon enough to cast him as villainous Ramsay Bolton. The other actor who auditioned for the role of Jon Snow was Alfie Allen, who in the end was cast as Theon Greyjoy. Iwan Rheon also tried for the part of Daario Naharis.
In a 2013 interview, Gillian Anderson revealed she turned down a significant role in Game of Thrones. The actress didn't spill the beans on what role this was, but there were many speculations. Fans think it was either Cersei Lannister or Melisandre.
Speaking of Cersei, Peter Dinklage recommended Lena Headey to the producers for that part. Peter and Lena are good friends in real life and have previously worked on another acting project together. They are such good friends they had to avoid looking at each other during the filming of GOT so they wouldn't laugh.
Let's go back to Kit Harrington for a moment. As the story goes, he got into a fight at McDonald's a night before his audition, so he had an impressive black eye the day of. The producers didn't seem to mind since he got cast anyway.
A species of sea slug was named after Daenerys – it is called Marianina khaleesi. The name was chosen because of the silver-colored band on the back of the slug, similar to Daenerys' pale blond hair. This sea slug shares its name with a bunch of baby girls who were named "Khaleesi". There were 560 of them in 2018 alone!
Sophie Turner found out that she got the role of Sansa from her mom, who woke her up by saying, "Good morning, Sansa". Sophie and Maisie Williams (Arya) both found out they landed their parts on the seventh of August, 2009. They have tattoos commemorating the date.
Kit Harington had yet to watch the final season of Game of Thrones as of the 2019 Emmy Awards. In a red carpet interview, he stated that this is how he is dealing with the "controversy" concerning the show's final chapter. Do you think he's watched it by now?
Oona Chaplin, who played Robb Stark's wife, Talisa Maegyr, is the granddaughter of the famous Charlie Chaplin. Harry Lloyd, who was Viserys Targaryen in GOT, is the great-great-great-grandson of Charles Dickens. Also, Alfie Allen's sister is the singer Lily Allen. Did you know about these family connections?
Jon Snow's costume weighed 33 pounds, and his sword weighed about four. On top of carrying all that weight, Kit Harrington had to wear heeled shoes to make him appear taller. Additionally, his fur cape is simply a rug from IKEA. It looks mighty soft!
After the Season 4 finale, Queen Elizabeth visited the set of the show. She did not wish to sit on the Iron Throne, though. A bit of a shame, isn't it? Speaking of the famous throne, Gwendoline Clarke once managed to break it. In her own words, she is a whole lot of a woman.
The "real" Iron Throne, or the way George R. R. Martin has imagined it, is taller and larger than the one on the show. It's supposed to be massive, "ugly", uneven, "made by blacksmiths hammering together half-melted, broken, twisted swords, wrenched from the hands of dead men or yielded up by defeated foes… a symbol of conquest…"
Are you up for the challenge? Get down to the questions and see how good you are at Game of Thrones trivia! Put your knowledge to the test and get the score!
How many questions are in the quiz?
How high of a score can you get?
We are sorry that this post was not useful for you!
Let us improve this post!
Tell us how we can improve this post?