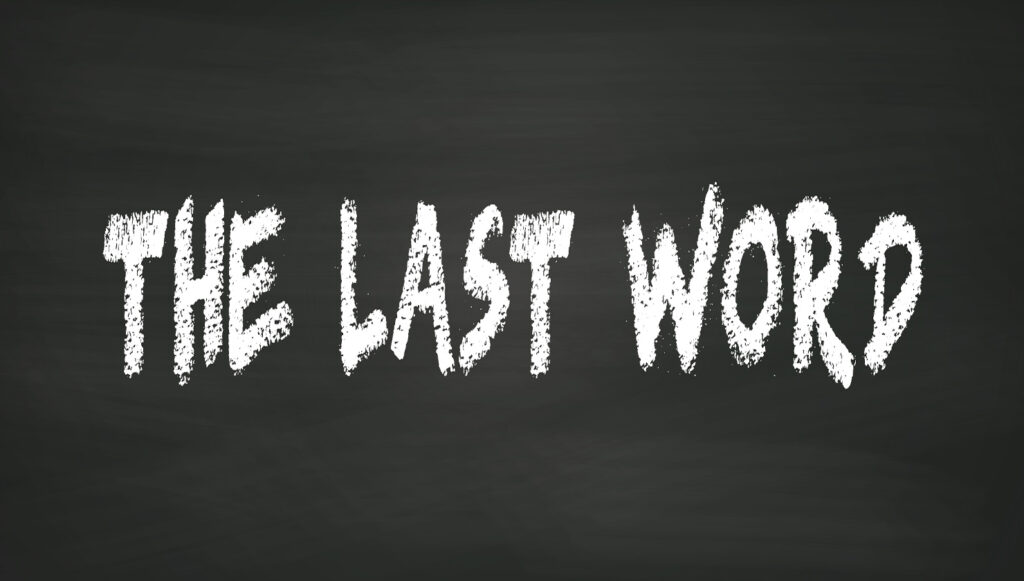 Advertisement
Advertisement

Hi there, and welcome to the quiz-land! Tell me – do you know any famous last words? It's interesting to know what was going on in the mind of a person close to taking their last breath. Our quiz will test your knowledge of things people said before dying.
'Famous last words' are frequently impromptu statements made by the dying person for the first (and, of course, final) time on their deathbed. Let's read about some of these last words from famous people.
Gustav Mahler was an Austro-Bohemian Romantic composer, and one of the top conductors of his generation. He became popular in the late 19th century for his emotionally charged and subtly orchestrated symphonies. Mahler was the musical director of the Vienna Court Opera from 1897 to 1907, a position for which he converted from Judaism to Catholicism. While in this position, Mahler toured extensively throughout Europe, becoming well-known. He built a villa in Maiernigg, Carinthia, and spent each summer there, composing a great deal of music.
Perfectionism characterized Mahler's work ethic, which made him unpopular among the musicians he directed. After a decade at the Vienna Court Opera, Mahler resigned in 1907 due to both emotional barriers as well as rising anti-Semitism.
He died of heart disease on May 18, 1911. He died in bed, conducting an imaginary orchestra, and his last word was "Mozart!"
John Quincy Adams was the son of Abigail Adams and U.S. President John Adams. He became the sixth President of the United States, and he was in office from 1825 to 1829. Adams was the only ex-president to be unexpectedly elected to the House of Representatives in 1829. In 1848, he collapsed on the House floor after suffering a stroke. He was brought to the Speaker's Room and died there two days later. His last words were recorded as "This, is the last of Earth. I am content."
Jane Austen was an English novelist. She wrote about unremarkable people in unremarkable situations, and yet her works became timeless classics. Austen frequently explored the dependence of women on men in Georgian England. For over two centuries after her death, her novels remained a success – both in the eyes of the critics, as well as the public opinion. "I want nothing but death," Austen said to her sister Cassandra just before she died of Addison's Disease in 1817.
King Charles II was the king of Scotland from 1649 to 1651, and the king of England, Scotland, and Ireland from 1660 until he died in 1685. The king had many lovers, and one of them was the actress Nell Gwynn. On his deathbed, he asked his brother to look after his mistresses, including Nell. The famous phrase "Let not poor Nelly starve" wasn't king Charles' actual last words. His true dying words were: "You must pardon me, gentlemen, for being a most unconscionable time a-dying." The King died due to a kidney failure on February 14, 1685.
Henrik Ibsen was a Norwegian playwright, poet, and theatre director. He is considered to be the founder of modernist drama. Ibsen is regarded as one of the all-time great playwrights in the canon of European literature and among the most well-known Norwegians in all fields. He wrote Peer Gynt, A Doll's House, Hedda Gabler, Ghosts, and The Master Builder, among other plays.
His final words, spoken when he heard his nurse tell a visitor that he was feeling a little better, were: "On the contrary!"
On September 11, 2001, Todd Beamer was a passenger on United Airlines Flight 93 when it was hijacked. When it was determined that Beamer had assisted in planning an effort to wrest control of the jet back from the hijackers, he was given hero status in the USA. His role in the tragic events involved him making phone calls to alert ground staff and attempting to disarm the hijackers who had commandeered the plane. His last audible words, overheard during a phone call, were: "Are you guys ready? Let's roll."
Isadora Duncan was an American dancer, and one of the founders of free expressionist dance. She performed to great praise in Europe and the United States. Her private life was notoriously Bohemian and scandalous. She ignored traditional codes of morality and had many lovers of both sexes.
Duncan had particularly bad luck with automobiles in her life. Her two children and their nanny drowned when the car rolled downhill into the river. It was after neglected to set the handbrake after repairs.
Isadora herself was killed in a car accident. She stepped into a dashing mechanic's car and called out what her companion Mary Desti described as "Adieu, mes amis. Je vais à la gloire" (Farewell, my friends. I go to glory). When her long silk scarf became tangled in the car's rear-wheel, she was killed and partially decapitated as the car drove off.
Are you ready to test yourself on famous last words? This quiz has 20 questions and shouldn't take more than a couple of minutes. Have fun and good luck!
How many questions are in the quiz?
How many points can you get?
We are sorry that this post was not useful for you!
Let us improve this post!
Tell us how we can improve this post?