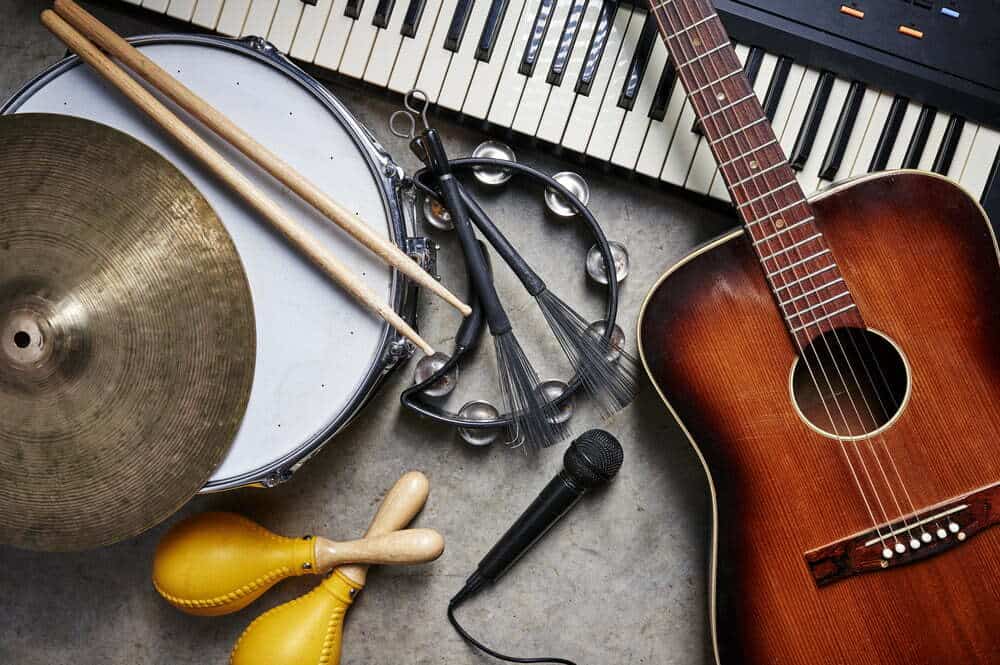 Advertisement
Advertisement
Music plays such an important part in all of our lives. Just one song can make you feel happy, sad, joyful, or energized, and it's why so many of us listen to music all day long when we are working. If you've ever thought about skipping a workout, you know how much music can push you through and keep you motivated during even the toughest days. Today we're going to test your knowledge of some of the world's most famous recording artists. Regardless of whether you like pop, country, house, or classical music, you'll want to put your knowledge to the test and see how well you score on our quiz.
As with many things in our lives, music has changed so much during history. Pop music, which is one of the most popular genres nowadays, originated in the United States and the United Kingdom back in the 1950s. Pop music was used during the 1950s and 60s to also describe rock and roll, which was one of the earliest styles of popular music. The younger audience this type of music attracted encouraged individuals from all backgrounds to start listening to their favorite artists more and enjoy dancing to this upbeat type of music. Rock and pop music were used to describe the same type of music at this time, but now pop music is used to describe commercial and more accessible music.
Our record charts are primarily concerned with pop music, and it's often known for its repetitive choruses and hooks. Pop music generally features shorter songs, which have a very basic structure of verse and chorus. Most of the songs you hear in the charts can be danced to and are the ideal songs to boost your mood and give you a lift on a tough day. However, if you fancy expanding your horizons, consider listening to urban, dance, Latin, rock, or country music. Many of these genres have crossovers with some songs, and some artists work within a few genres and are inspired by many different musical styles.
As well as the music itself changing over the past decades, the way in which we can consume music has changed. This has made music more accessible to a younger audience, and individuals can now try out various different musical styles without having to commit to purchasing CDs or records like in the past. In the 2010s, services such as Spotify and Apple Music were launched, offering streaming services which are now the primary way most people choose to listen to music. On top of that, social media sites have been responsible for many of the top hits of the past decades. Fun social media and TikTok dances can be thanked for some of the chart-toppers of the last years, and a few of the biggest hits of this type in the past decades include Gangnam Style and Whip/Nae Nae.
Some singers and songwriters now start their careers online, including Shawn Mendes and Justin Bieber. They were both discovered online covering other artists' songs, and this led to them securing record contracts. On top of that, TV shows and reality series have been to thank for many of the best recording artists. This helps to show everyone that it's not impossible to become a superstar if it's what you are dreaming about. Music is something that kids should always be encouraged to enjoy from a young age, and learning an instrument is a great way to start them off in the musical world. The piano, guitar, and drums are played by millions of people around the world and are some of the best ways to learn more about the world of music.
Here we're going to see how well you know some of the world's most famous singers and songwriters. Regardless of whether you are a Taylor Swift, Lady Gaga, or Justin Bieber fan, you'll get at least a few questions on our trivia quiz today correct. Gather your friends together for a fun music-themed night this weekend and see how well you score against each other. Have some music blasting in the background for inspiration, and you'll be ready to secure the top score. Good luck and enjoy our music quiz!
We are sorry that this post was not useful for you!
Let us improve this post!
Tell us how we can improve this post?