Which Haircut Would You Have As A Villain?
Scroll down for the next question
What Is Your Favorite Christmas Movie?
Scroll down for the next question
What Do You Think Of Children?
Scroll down for the next question
Scroll down for the next question
Are You Moved When You Witness Someone's Suffering?
Scroll down for the next question
Do You Have Close Friends?
Scroll down for the next question
Scroll down for the next question
Do You Tend To Be Envious?
Scroll down for the next question
Scroll down for the next question
Scroll down for the next question
How Often Do You Feel Depressed Or Sad?
Scroll down for the next question
Scroll down for the next question
What is Your Resistance To Pain?
Scroll down for the next question
Do You Like Being Among Groups Of People?
Scroll down for the next question
Pick A Word Which Best Describes You.
Scroll down for the next question
Do You Know How To Dance?
Scroll down for the next question
Scroll down for the next question
Scroll down for the next question
Do You Learn From Your Mistakes?
Scroll down for the next question
Do Your Schemes End In Success Or Failure?
Scroll down for the next question
Which Christmas Villain Are You?
Grinch
You are Grinch! You are a grumpy and wicked being. You hate Christmas and want others to feel the same. You are always up to no good. But despite all that, you can realize your mistakes, if you overdo it.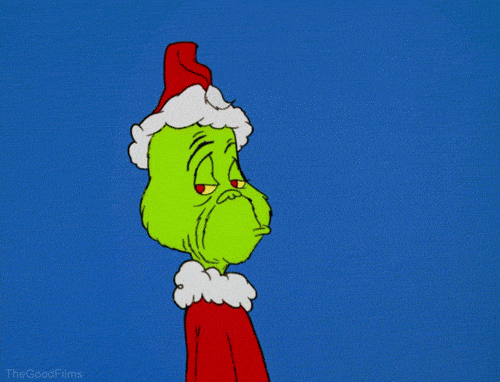 Gremlin
You are one of the Gremlins! You are a mischievous and unpredictable creature. Your main goal is to have fun and cause as much chaos as possible. You have a lot of friends similar to your fiendish nature.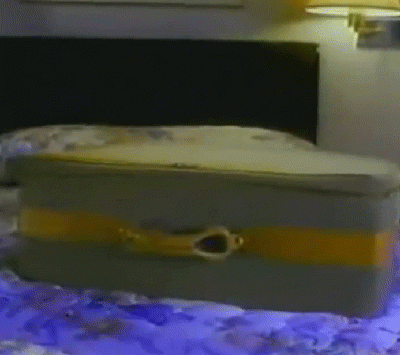 Ebenezer Scrooge
You are Ebenezer Scrooge! You don't care much about anything that isn't related to work. You are bitter and greedy. You know how to successfully run a business and get rich. However, you don't want to spend your fortune.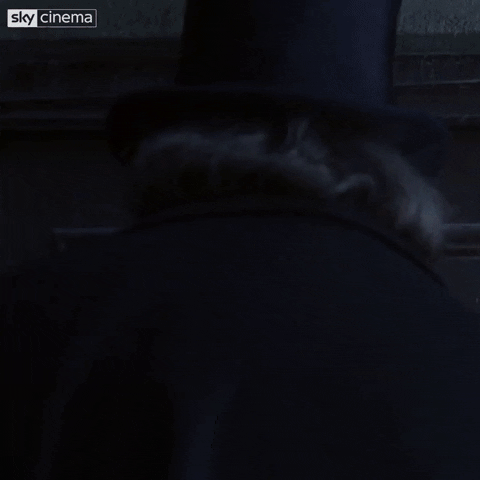 Harry Lime Or Marv Murchins
You are Harry Lime Or Marv Murchins! Take your pick! You don't care if it's Christmas or New Year's Eve, you are going to carry out your schemes with your best buddy. You are clumsy and constantly fall into traps but it doesn't stop you from achieving your mischievous goals.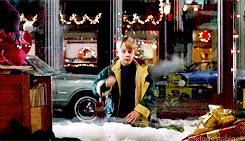 Advertisement
Hello everyone and Merry Christmas! Are you ready for a Christmas experience unlike any other? In today's quiz, we would like you to let your imagination run wild. Imagine you are living in a fictional world and depict yourself as one of the villains. Doesn't it sound exciting? Don't worry if you disapprove of the villain's ways. In fact, you shouldn't! This quiz is just for fun!
So which Christmas villain are you? Would you star as Grinch, one of the Gremlins, Ebenezer Scrooge, or maybe two wacky burglars, Harry Lime Or Daniel Stern? There is only one way to find out! Answer all 20 questions included in Which Christmas Villain Are You? Quiz and embrace your new destiny! We hope you will go through redemption at some point as some of these characters did.
Do you watch Christmas movies each year? If so, you will enjoy this Christmas Movie Trivia Quiz. Try to score as many points as you can!
Christmas Villains
If there is a hero, there must be a worthy villain. Many good Christmas films tell the story of a character or group of friends who must find a way to overcome dangers or face an enemy in order to save Christmas. But sometimes great stories don't need to have heroes as main characters. Instead, they feature villains as stars of the show. Antagonists, who also play the role of protagonists, are often very interesting characters, and their stories become all-time classics.
The characters we picked represent one of these two groups. They are either in the limelight as main characters who realize the wrongs of their ways, or as comedy-relief villains trying to get their hands on the protagonist. 
It is also worth mentioning that all the movies they are featured in are great choices for a Christmas movie night!
Grinch
Who doesn't know Grinch? This green and hairy creature, bent on ruining Christmas, has become famous since its debut on tv screens in 2000. The first movie with Grinch was titled 'How The Grinch Stole Christmas' and featured such stars as Jim Carrey, Kelley, and Taylor Momsen. This American fantasy comedy was based on the 1957 children's book of the same name written by Theodor Seuss Geisel, more widely known as Dr. Seuss.
The Grinch is a misanthropic being living with his dog in a cave on Mount Crumpit, near the town of Whoville. He is mean, wicked, and hates Christmas. His hate for the holiday season was caused by his school classmates who bullied him for his green-furred appearance.
Gremlins
Maybe you are one of the gremlins? Gremlins are the main antagonists from the American movie of the same title from 1984. It's a unique combination of comedy, horror, dark humor, and Christmas mood on top of that.
The titular gremlins are chaotic, hilarious creatures, interested only in causing ruckus and having fun. In the beginning of the story, they were cute and harmless pets but after they come in contact with water, they evolve into mischievous and dangerous beings. Gremlins have nasty and mean behavior but they are also able to quickly adapt and make hilarious use of the advancement of modern society. They can sing, wear clothes, skate, and even use guns.
Do you scratch your head when it comes to buying presents for kids? Solve What Toy Should I Buy? Quiz and get inspired!
Harry Lime Or Marv Murchins
How about Harry Lime Or Marv Murchins, the most famous Christmas burglars? The two clumsy misfits are stars of one of the best Christmas movies ever made, Home Alone. This all-time classic American comedy premiered in 1990 and was directed by Chris Columbus. The film tells the story of three characters, Kevin McCallister played by Macaulay Culkin, and Harry Lime and Marv Murchins, played respectively by Joe Pesci and Daniel Stern.
The movie's plot is straightforward but masterfully executed. The McCallister family is preparing for a Christmas vacation in Paris. Everyone is busy and the whole endeavor is quite chaotic. Time is of the essence, and this is poor time for personal squabbles and arguments. Unfortunately, one of them happens during a family dinner which results in Kevin being unfairly sent to the attic as a punishment. When Kevin wakes up the next day, he discovers his family is gone. He plans to celebrate this event, but a gang called "Wet Bandits" wants to use this opportunity to rob McCallister's house.
Ebenezer Scrooge
Ebenezer Scrooge is probably the most classic Christmas antagonist. He is the main character of the 2009 movie 'A Christmas Carol' which was based on the novella by Charles Dickens 'A Christmas Carol. In Prose. Being a Ghost Story of Christmas', more commonly known as 'A Christmas Carol'.
Ebenezer Scrooge is a selfish, greedy and ambitious man. He rejects all Christmas invitations and offers of jolly celebrations. The only thing that interests him is his business. Scrooge is unkind to his own workers, refuses to support charity despite his wealth, and is cold-hearted to everyone trying to have a nice chat with him.
However, he changes his ways after a dream-like experience when he is visited by the Ghost of Christmas Past, the Ghost of Christmas Present, and the Ghost of Christmas Yet to Come. After Scrooge wakes up, he is a completely different man. The story shows that Ebenezer had that in him for the whole time, and no one is beyond redemption.
Can you solve this ultimate Christmas Trivia Quiz? Check out how many questions you can answer!
Which Christmas Villain Are You? Jolly And Wicked Quiz
Are you prepared to put yourself in the shoes of the infamous Christmas characters? Let your imagination run wild and discover which Christmas villain you are!
Which Christmas Villains I Can Get On This Test?
There are four possible results: Grinch, Gremlin, Ebenezer Scrooge, and Harry Lime Or Daniel Stern.
Who Is This Test For?
This quiz can be solved by all Christmas movie lovers. It's best enjoyed by fans of antagonists of your favorite films aired each year during the holiday season.
Which Christmas Villain Is The Most Popular?
It's either Ebenezer Scrooge or Grinch. The first one is the protagonist of Charles Dickens' story from 1843 and as such is one of the oldest Christmas characters whose story is also taught in schools. Grinch, on the other hand, is rising in popularity even as we speak. The movie 'The Grinch' remains as the highest grossing Christmas movie ever made ($512,858,819 gross in total).