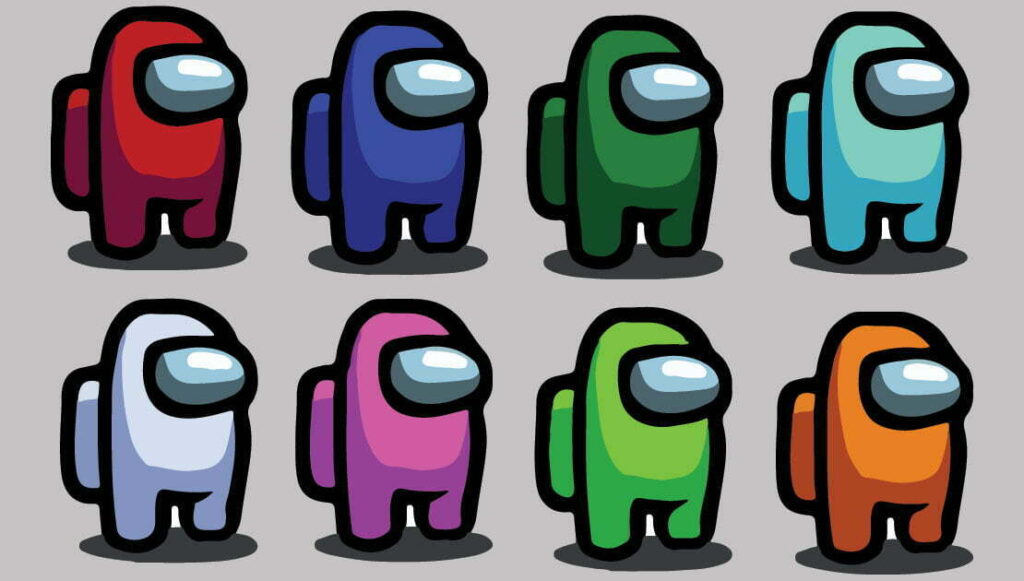 Advertisement
Advertisement
Among Us has taken the world by storm in the past years, and with its fun gameplay, it's no surprise that players keep coming back for more. If you are always unsure which color of character you should choose when you play Among Us, today we're going to help you out with our quick and fun personality quiz. To help you select a color the next time you play, you'll just answer a series of questions based on your personality, which will help us to find the perfect match for you. Before we begin, let's take a look at everything you need to know about Among Us and how this game came to be so popular with gamers around the world.
One of the reasons that Among Us has been so popular with players of all ages is that it's a multiplayer game that allows you to play with between four and fifteen players. Up to three players in the game are chosen at random to be the Imposters in the game, and each round can take place in one of four different maps. There's a spaceship called The Skeld, the MIRA HQ, Polus, which is a planet base, and The Airship. This helps to keep the game fresh and exciting for players each time, who always find there's something new to experience in the game.
When you begin the game as a Crewmate, you are assigned various tasks to complete on the map you are playing on. These tasks take the form of minigames, which could include doing maintenance work on systems, such as downloading data or fixing wires in the game. However, the Imposters in the game are given fake tasks which help them to blend in with the Crewmates, even though they can't perform these tasks. The Imposters work to sabotage the game's systems and try to kill off the Crewmates. When a player dies in Among Us, they become a ghost, who can still chat with other ghosts, pass through walls, and watch what the other players are up to. When you are a living player, you only have a limited cone of vision, but ghosts get to enjoy a better experience and enjoy seeing more of the game.
The great thing about the ghosts in this game is that they can still help Crewmates to perform tasks or help Imposters perform sabotages. The game is concluded when the Imposters kill enough of the Crewmates to allow them to both be equal in numbers. However, they can also win if the Crewmates aren't able to resolve a major sabotage. Crewmates can also win the game by completing all of the tasks or identifying and then ejecting the Imposters.
There are plenty of tools on offer for players to be able to identify Imposters, such as surveillance systems on the maps. These come in different forms on each map but will help you to get further in the game and find the Imposters that are getting in your way of success. Among Us is a really interactive game that allows you to communicate with other players via text chat when they are alive or in meetings.
Some Among Us players even use Discord to enjoy better communication and to have a greater chance of success. Players enjoy a good level of customization in the game, too, as they can choose spacesuit colors, skins, pets, and hats, but some of these you'll need to pay for to download. As you can see, it's no surprise that this game is so popular, as it's a fun team game that allows you to experience new challenges each time you play Among Us.
Today we're going to see which color is best suited to your personality so that you have a better idea of which to choose in your next game. By answering our series of personality-based questions, you'll be told the color that matches your personality and character traits. Don't overthink the questions, and just pick the answer that stands out to you each time. There are no right or wrong answers, so it's all about going with your intuition and choosing the one that matches your life. Good luck and have fun in our Among Us trivia quiz!
We are sorry that this post was not useful for you!
Let us improve this post!
Tell us how we can improve this post?