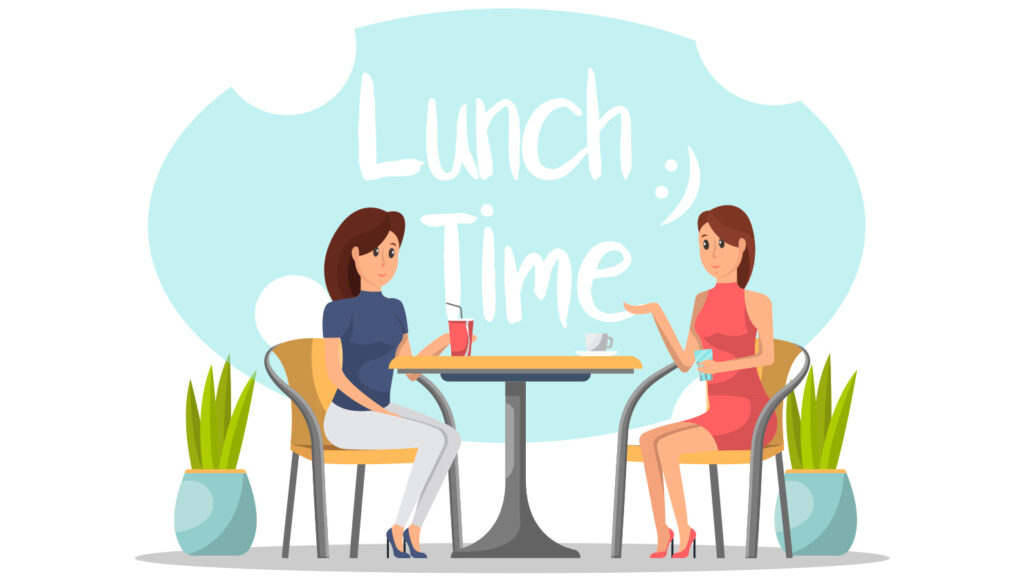 Advertisement
Advertisement
Hello hungry people! I know why you all came to solve this quiz. You must be hungry. I know the feeling of running out of ideas of what to get for lunch. There are so many opportunities that you can choose from. I am happy that you have decided to trust me in this choice. I have been in such a situation too many times. That is why I find it very useful to come to you with some recipes that are always a good option. I am more than sure that you will love them. All you need to do is to solve this quiz, buy the necessary ingredients (but you probably have got most of them in your fridge), and go to the kitchen to prepare it. There will be no more searching on the Internet and going crazy with the number of possibilities. You are lucky to have this quiz.
The choice is not simple. It all depends on your mood, your preferences, and even your personality. You might be laughing now, but you will be surprised with the result, exactly like my flatmates that did the quiz for the first time. The results of the quiz fitted their food preferences on that day by 100%. But you will see yourself in just a couple of minutes. But now let's tell you more about the possible results. You must be curious.
I will present to you four of my favorite lunch dishes I often prepare.
The first one is "Pasta four ingedients."
The main idea of the dish is to use what you have at home. The most common solution is to use Pasta, tomatoes, or meat (depending on your preferences), or if you are veggie, you can use tofu or chickpea, then one extra ingredient that you find delicious. My combinations that are the most popular are:
1) Penne pasta, tomato passata, minced meat, red pepper;
2) Spaghetti pasta, tomatoes from a can, bacon, garlic;
3) Spaghetti pasta, fresh tomatoes, mozzarella, and fresh basil.
Don't you find the combinations simple? In my opinion, they are very easy and even tastier than over-complicated dishes. I believe you have at least 2-3 of the ingredients listed above. If you are not a fan of tomatoes, you can always change them for cream. Italian cuisine goes well with this kind of sauce as well.
But it requires some cooking. That is correct. If you are against that activity, I still have a solution for you.
What you can prepare without cooking is a salad. That is also the option to choose when you have little time. That is the healthiest choice of my propositions as well.
People do not like salads because they still have the picture of having "lettuce" inside. That does not have to be true. Nowadays, we have salads without the green leaves that many people hate. You can mix anything and call it a salad. Instead of putting lettuce, you can choose pasta, couscous, rice, potatoes, or anything that comes to your mind.
Also in this case I will present to you my favorite combinations:
1) couscous, tomatoes, olives, olive oil, red pepper;
2) lettuce, tuna, garlic, yogurt, tomatoes;
3) rice, smoked chicken, red pepper, and mayonnaise.
It all does not take me more than 15 minutes.
If you have more time to prepare your lunch, you can think of making a casserole. That will be a longer activity, but I am sure you will love it.
Here, the rule is very similar, you just use things that you like or things that you have. The must-have here is cheese. I love to add potatoes and ham. But as I said before, it all depends on which ingredients you like. There is no wrong choice. You have to keep in mind that it goes to the oven. The temperature for preparing casserole is usually between 180*C and 200*C. And the time depends on the ingredients. But I usually take it off when the cheese is ready.
The last one, but my favorite lunch is pizza.
Again, you have a full range of options for the ingredients, also you do not have to prepare everything yourself. Depending on how much time you have, you can cook everything yourself, buy the pizza crust and put your ingredients on it, or just order it from your favorite restaurant. It is all up to you.
Now you can check which option is the best for you. With the 20 questions I have prepared, you will understand if you should eat pizza, casserole, salad, or pasta. I am sure that you will love the result. To not keep you hungry any longer, I wish you to have a great time in the kitchen and enjoy your meal. See you next time! I cannot wait to see you again.
How many questions are there in the quiz?
There are 20 questions in the quiz.
What can be the result of the quiz?
The result can be: pasta, casserole, pizza, salad
We are sorry that this post was not useful for you!
Let us improve this post!
Tell us how we can improve this post?