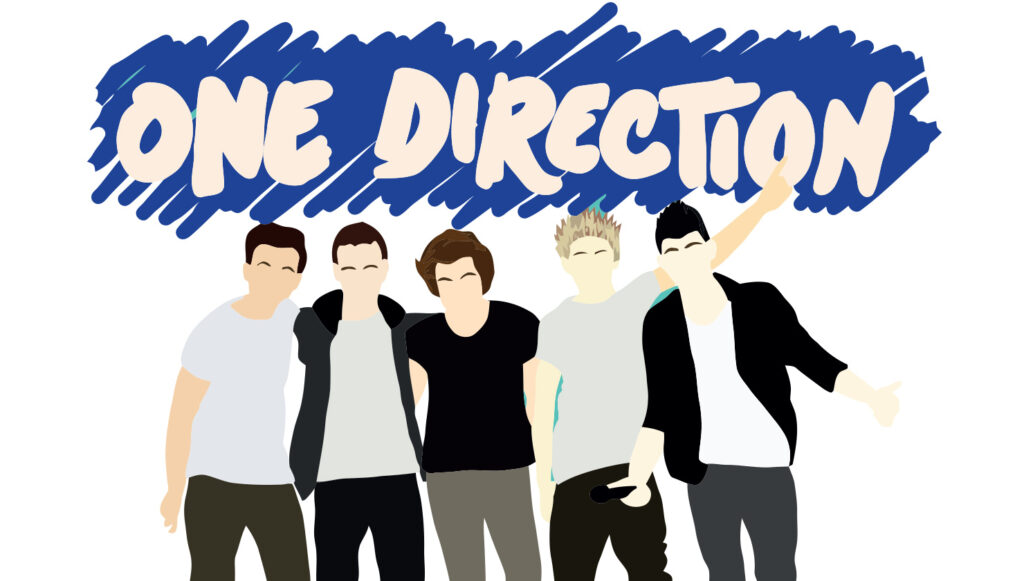 Advertisement
Advertisement
Hello there! Are you a Directioner? You are probably at least a casual fan if you found your way to this page. You want to know which One Direction member you are the most like. Well, you are in the best place for that – our quiz will help you answer that important question!
If you are a faithful fan, you probably know all there is to know about One Direction and its members. However, there is no harm in refreshing our collective memories a little, is there not?
One Direction, often shortened to 1D, is an English-Irish pop boy band formed in London, England in 2010. The group is composed of Niall Horan, Liam Payne, Harry Styles, and Louis Tomlinson; Zayn Malik left the group in March 2015. The boys were solo contestants placed into a group during the seventh season of The X Factor UK in 2010, where they finished in third place. The group was later signed to Simon Cowell's record label, called Syco Music.
One Direction's albums released between 2011 and 2015 reached the top of the charts in many countries, and produced hit singles such as What Makes You Beautiful, Live While We're Young, Best Song Ever, Story of My Life, and Drag Me Down. One Direction became the first band in the US Billboard 200 history to have their first four albums debut at number one. Their third album, Midnight Memories, was the best-selling album worldwide in 2013.
The group quickly became internationally famous and considered teen idols to fans all over the world. In the tradition of earlier pop-music "boy bands," One Direction was promoted as a set of teen idols who were musically compatible but also distinct in style and personality. In a way, they were supposed to be the boyband version of the Spice Girls.
One Direction went on four world tours, two of which were all-stadium. The band's Where We Are Tour, in support of Midnight Memories, was the highest-grossing concert tour in 2014, the highest-grossing tour by a vocal group in history, and the 15th highest-grossing concert tour of all time. On March 25, 2015, a statement posted on One Direction's official Facebook page confirmed that Zayn Malik had officially and permanently exited the band. Beginning December 2015, the group announced indefinite hiatus, allowing the members to pursue other projects. By May 2017, all members had released solo material, and by January 2020 all band members had released solo albums.
One Direction's debut album Up All Night was released on November 18, 2011, and became one of the best-selling albums of the year. The group went on their first tour in December of the same year.
Their second album, Take Me Home, came out on November 12, 2012. The singles Live While We're Young, Kiss You, and Little Things all found immense success, with Live While We're Young debuting at #3 on the United States Billboard Hot 100, and Little Things being certified platinum after shipping 1,000,000 copies. In 2013, One Direction embarked on their second tour, and their debut concert film, This Is Us, premiered worldwide.
Album number three, Midnight Memories, came out on November 25, 2013. That album was described by the band as slightly edgier and "rockier" than the previous ones, and a bit of a departure from the bubblegum pop style of music. Nevertheless, it was yet another immense success. Louis Tomlinson and Liam Payne both co-wrote ten tracks for the album, while Harry Styles co-wrote five tracks, Niall Horan three, and Zayn Malik two. Four singles were released – Best Song Ever, Story of My Life, Midnight Memories, and You & I – with Best Song Ever and Story Of My Life becoming worldwide hits. One Direction's third headlining tour, the Where We Are Tour, began on April 25, 2014.
Their fourth album, Four, was released on November 17, 2014. The album further established the band's transition into mainstream rock and again featured each member contributing to the majority of the album's writing. The band embarked on their fourth headlining tour, On The Road Again, on February 7, 2015. Zayn Malik exited the band permanently on March 25, 2015, stating the reason for his departure was a mix of anxiety, exhaustion, and a desire to live a normal life. The band continued the tour, which ended as planned on October 31, 2015.
One Direction released their fifth album, Made in the A.M., on November 13, 2015. The members put the most of their creative input into this album, compared to the previous ones. Three singles were released – Drag Me Down, Perfect, and History – with Drag Me Down debuting at #1 in 13 countries, and eventually becoming one of the highest-selling songs of 2015.
One Direction is an incredibly successful group, and going on hiatus, the members departing or even disbanding can't change that fact. Are you ready to find out which One Direction member are you? Don't waste time and take the quiz now!
How many questions are there?
There are 20 questions in the quiz.
Which member can you get?
Harry, Louis, Zayn, Liam, Niall
We are sorry that this post was not useful for you!
Let us improve this post!
Tell us how we can improve this post?