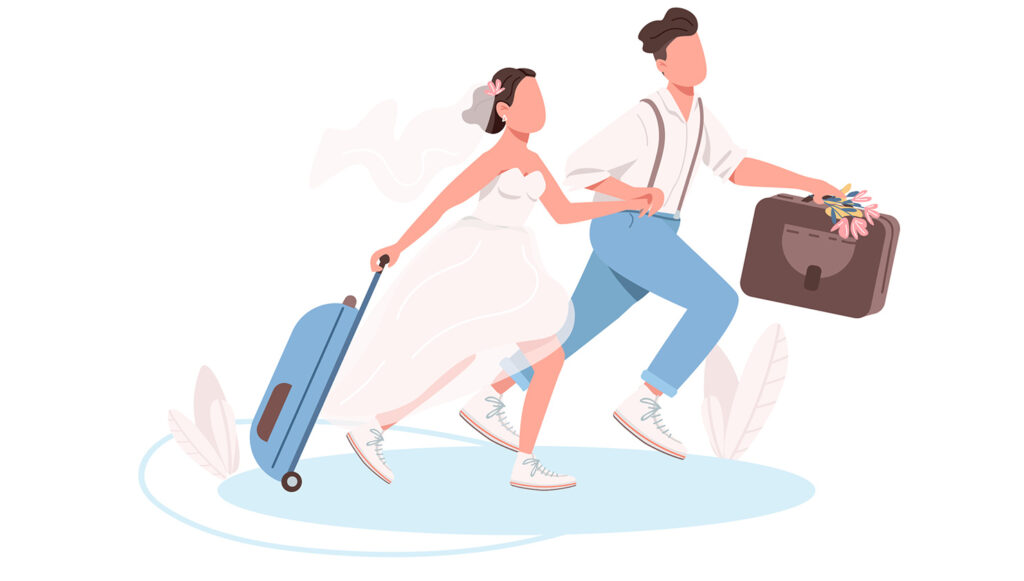 Advertisement
Advertisement
Congratulations on your nuptials! Now that planning the ceremony is done, it's time to arrange your dream honeymoon. Choosing the ideal destination can be overwhelming, especially with a tight spending limit. But fret not, we've got your back! In this quiz, we'll be exploring the best honeymoon destinations on a budget, as well as some unique honeymoon destinations that you might not have considered yet.
Whether your dream is a romantic escape to the Amalfi Coast in Italy, a wine-tasting adventure in Napa Valley, California, or a breathtaking journey to Cape Town, South Africa, we'll help you find the perfect spot for your first trip as newlyweds. So take a seat, unwind, and let's figure out your ideal honeymoon destination!
Honeymoon on a Budget: Planning Your Dream Trip Without Breaking the Bank
Planning your dream honeymoon is an exciting aspect of the wedding planning process, yet it may also be daunting when you have a limited budget. Fortunately, with careful planning and research, a spectacular honeymoon is attainable without making a hole in your wallet.
To begin, look into destinations that provide low-cost lodging and activities. Check for off-season travel offers or booking discounts. Instead of standard hotels, consider alternative lodging choices such as Airbnb or vacation rentals.
You can also organize your itinerary to get the most out of your money and time. Hiking, exploring local markets, or taking a self-guided walking tour of the city are free or low-cost activities. To enjoy the cuisine without spending much money, look for local food and drink discounts like happy hours.
There are numerous great budget-friendly honeymoon spots to pick from. Bali, Indonesia, for example, has beautiful beaches, lush rice terraces, and reasonably priced accommodations. Montenegro, a small Balkan country, has a beautiful coastline, rocky mountains, and fascinating ancient towns for a fraction of the price of many European locations.
Finally, the secret to organizing a low-cost honeymoon is to be flexible and open-minded. With proper preparation, you will experience the perfect honeymoon and save your wallet at the same time.
Where should you go on your vacation next?
World's Most Incredible Honeymoon Destinations: From Romantic Beaches to Breathtaking Mountains
Are you seeking inspiration for the most dreamy honeymoon in the world? Why not check out some of these (mainly) low-cost honeymoon trip ideas? Whatever you and your partner want to do on your honeymoon – hike a scenic route, sightsee in a bustling city, or escape to a serene dreamland – you'll find it here.
Amalfi Coast Italy
With its dramatic cliffs, colorful towns, and stunning views of the Mediterranean, the Amalfi Coast is a popular honeymoon destination known for its natural beauty, romantic ambiance, and delicious cuisine.
Tip: you may want to plan your visit around May, June, or October when there are no large crowds and hotel rates are cheaper.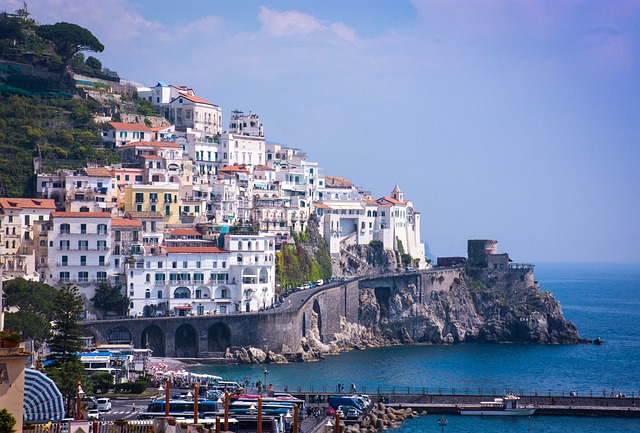 Napa Valley California
This famous wine region is a fitting destination for couples who enjoy wine tasting, gourmet food, and breathtaking countryside scenery.
Tip: after having plenty of world-class wine and cuisine, take a romantic hot balloon trip.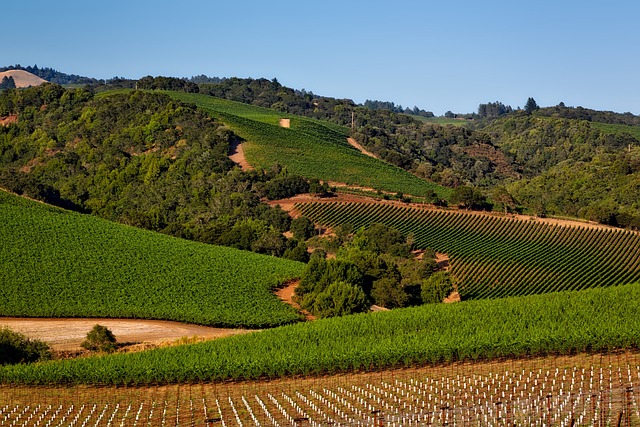 Are you a city chick or a country gal?
Cape Town South Africa
Cape Town, located at the southern tip of Africa, offers gorgeous beaches, magnificent landscapes, and a unique blend of cultures. It's an excellent honeymoon destination for couples looking to try something new and exciting.
Tip: if you're after a beach vacation, go to South Africa during the summer months, but if you want to hike, plan your honeymoon between late April to early June. (For a chance to see whales, you have time between July and September.)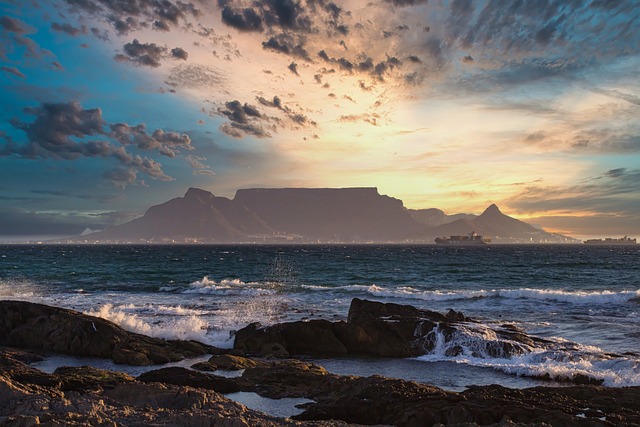 San Juan Puerto Rico
Do you want a mix of cultural diversity, history, and tranquility? Look no further than this quaint colonial city in Puerto Rico boasting colorful architecture, beautiful beaches, and lively nightlife.
Tip: on your honeymoon, you can pamper yourself with an indulgent hydrotherapy session at Ozone Aqua Massage & AromaTherapy Bar in Old San Juan.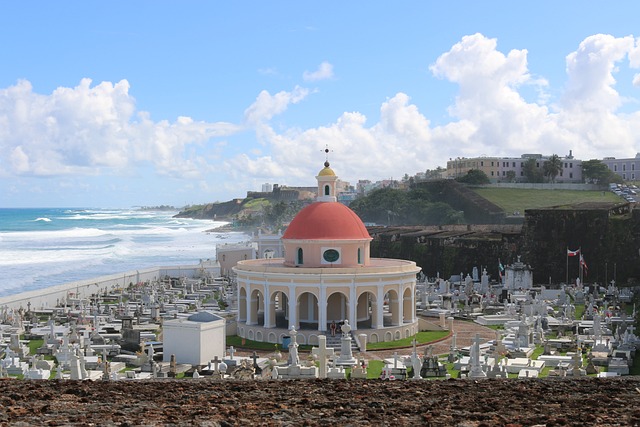 Saint John US Virgin Islands
Known for its pristine beaches, crystal-clear waters, and luxuriant tropical landscape, Saint John is an optimal option for couples who want a Caribbean getaway without the crowds.
Tip: in between fly fishing and sea turtle watching, visit Woody's Seafood Salon for cheap local beer, tasty food, and a cozy atmosphere.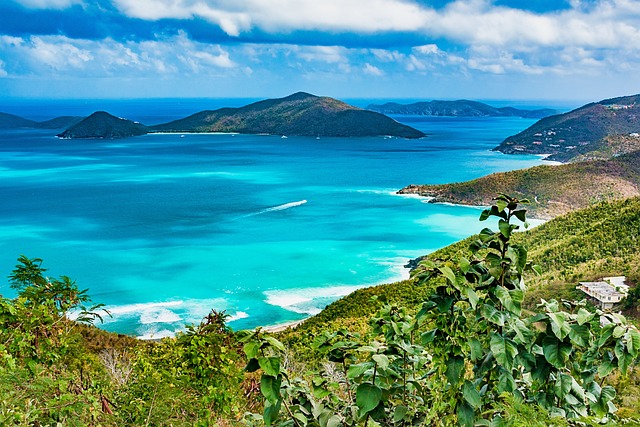 Which island belongs to you?
Tumon Guam
Guam is a terrific destination for couples who wish to experience something off the beaten path, with its magnificent beaches, world-class diving, and unique Chamorro culture.
Tip: feast your eyes on the breathtaking view and celebrate your love at the Two Lovers Point cliff.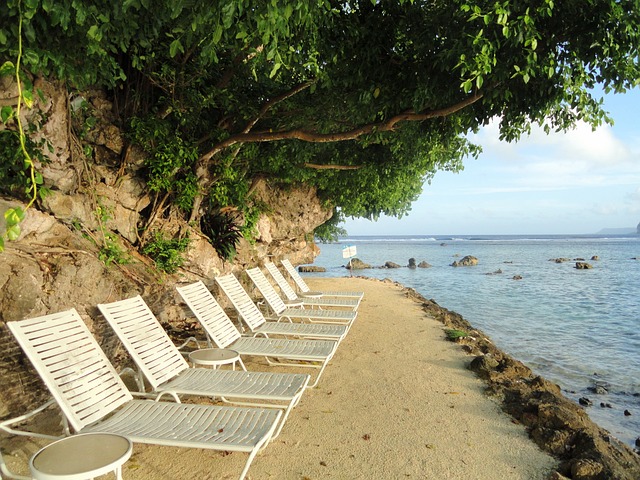 Bali Indonesia
Bali is a lovely island known for its spectacular beaches and rich traditions. Hiking, surfing, and exploring historic temples are just a few available activities.
Tip: every Sunday in Bali, you can explore local markets filled with great regional food, secondhand clothing, and handcrafted crafts.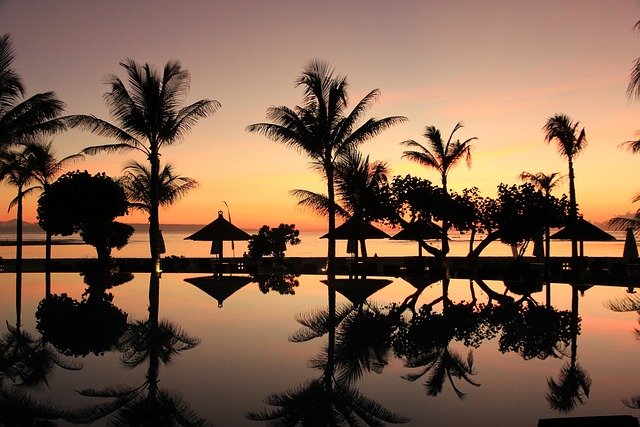 Which tropical city you should live in?
Tivat Montenegro
Montenegro offers a unique blend of history, culture, and natural beauty with its scenic coastline, rugged mountains, and charming medieval towns. The lovely coastal community of Tivat, with stunning Adriatic Sea views and easy access to adjacent beaches, should pique your interest.
Tip: don't miss the golden hour in Tivat. You can sit on the rooftop of the renowned local restaurant, Big Ben, and admire the sunset.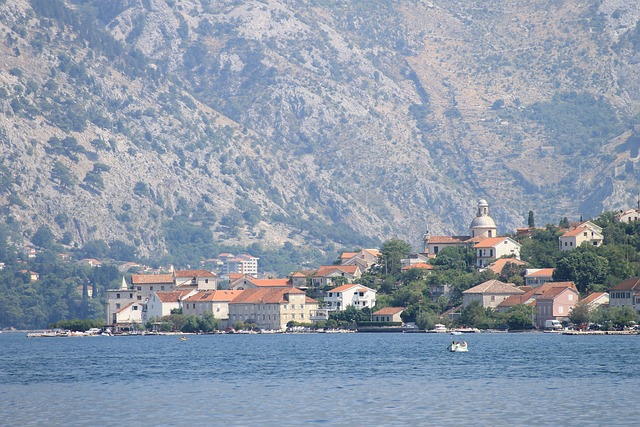 Marrakech Morocco
Marrakech is a vibrant Moroccan city recognized for its busy souks, eye-catching architecture, and delectable cuisine. You can enjoy a striking mix of African, Arab, and European traditions there. There are also plenty of budget-friendly options for lodging and activities.
Tip: if you like to indulge in alcoholic beverages, remember that you can only buy alcohol in specific places in Morocco. Best to avoid drinking in public, too.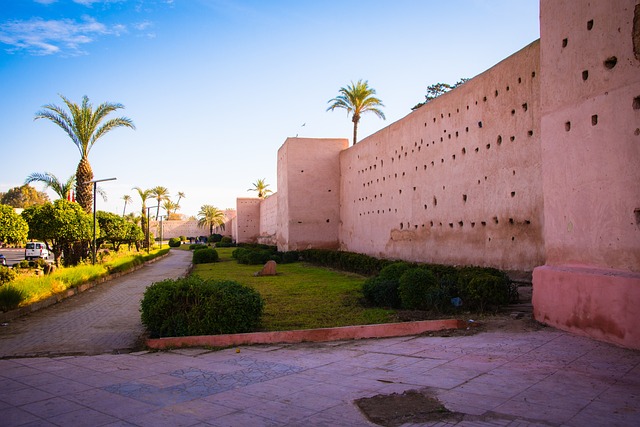 Pokhara Nepal
Imagine snow-capped mountains, quiet lakes, and serene landscapes. Head on to this gorgeous town nested in the Himalayas. It's a budget-friendly destination with plenty of affordable accommodations, and the Himalayas offer some of the most breathtaking scenery in the world.
Tip: rent a boat and enjoy a peaceful ride in Fewa Lake with your loved one.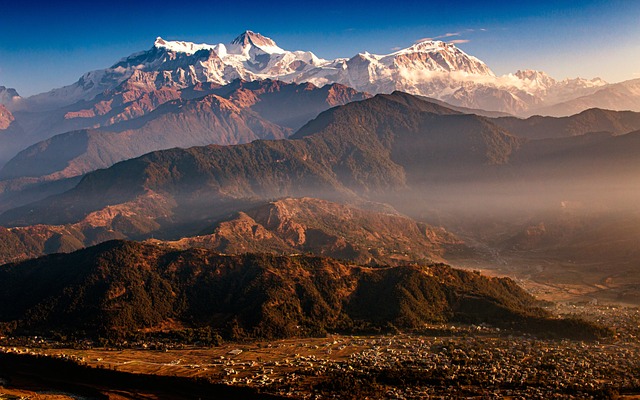 Huaraz Peru
Huaraz, located in the Andes Mountains, is an ideal place for adventurous couples looking to discover incredible natural splendor, trek mountain trails, and immerse themselves in local culture.
Tip: you can work as a volunteer in Peru and get free accommodation or other benefits in exchange.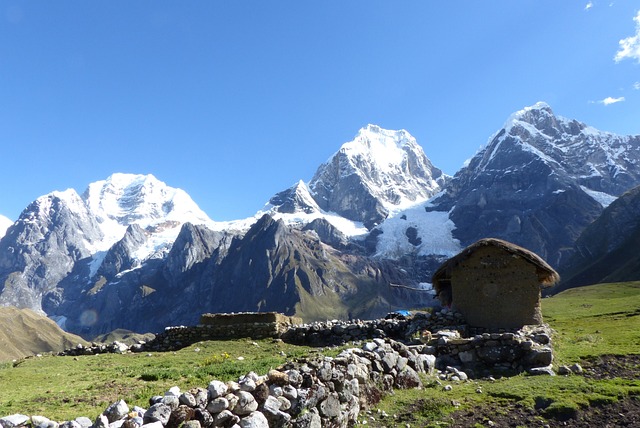 Siem Reap Cambodia
Siem Reap is an excellent destination for couples interested in exploring ancient temples and learning about Southeast Asian history and culture. It is home to the Angkor Wat complex, a UNESCO World Heritage site, and one of the most enormous religious monuments in the world.
Tip: early in the morning, go to Angkor Wat to witness the sunrise over the temples.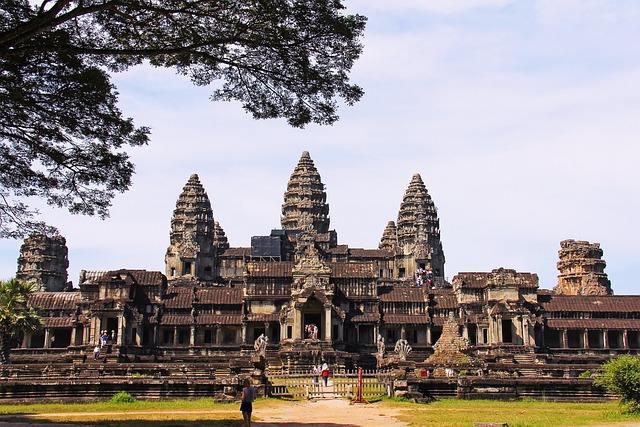 Petra Jordan
The ancient city of Petra, with its jaw-dropping natural surroundings and remarkable rock-cut architecture, is a must-see for honeymooners wanting to enrich their newlywed adventure by exploration of history and archaeology.
Tip: choose Spring or Fall for tolerable and predictable weather and Summer or Winter for smaller crowds and lower prices.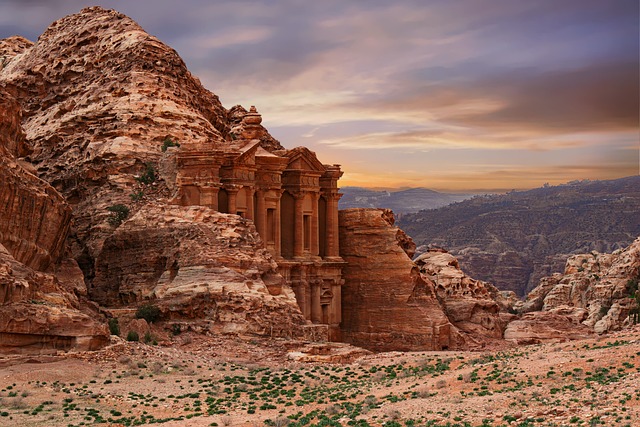 Istanbul Turkey
Istanbul, the former capital of the Byzantine and Ottoman Empires, is rich in history and culture, with beautiful mosques, museums, and bazaars to visit, making it a terrific option for couples looking for something different and exotic.
Tip: why not visit a Turkish bath for a romantic start to your night?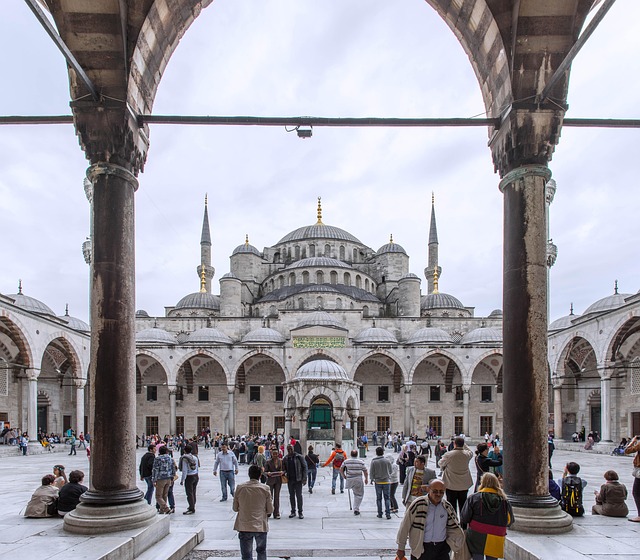 Where should you go on your next vacation?
There are so many options out there for you and your beloved, no matter your budget, timeline, or preferred activities. Nonetheless, if you feel stuck, we rounded up the best honeymoon destinations to help you out. Take the quiz, and we'll make a recommendation based on your answers! Have a wonderful honeymoon!
What are the answers?
Amalfi Coast – Italy, Napa Valley – California, Cape Town – South Africa, San Juan – Puerto Rico, Bali – Indonesia, Tivat – Montenegro, Petra – Jordan, and Marrakech – Morocco.
Which US territory is the best for a honeymoon?
Puerto Rico is popular among honeymooners due to its beautiful beaches, historic architecture, and vibrant culture.
What should I spend on my honeymoon?
The amount you should spend on your honeymoon depends on your personal preferences, budget, and travel style.
Where do newlyweds go on their honeymoon?
Popular destinations include tropical beach locations like Hawaii or the Maldives, romantic cities like Paris or Venice, and adventure destinations like Costa Rica or Thailand.
We are sorry that this post was not useful for you!
Let us improve this post!
Tell us how we can improve this post?