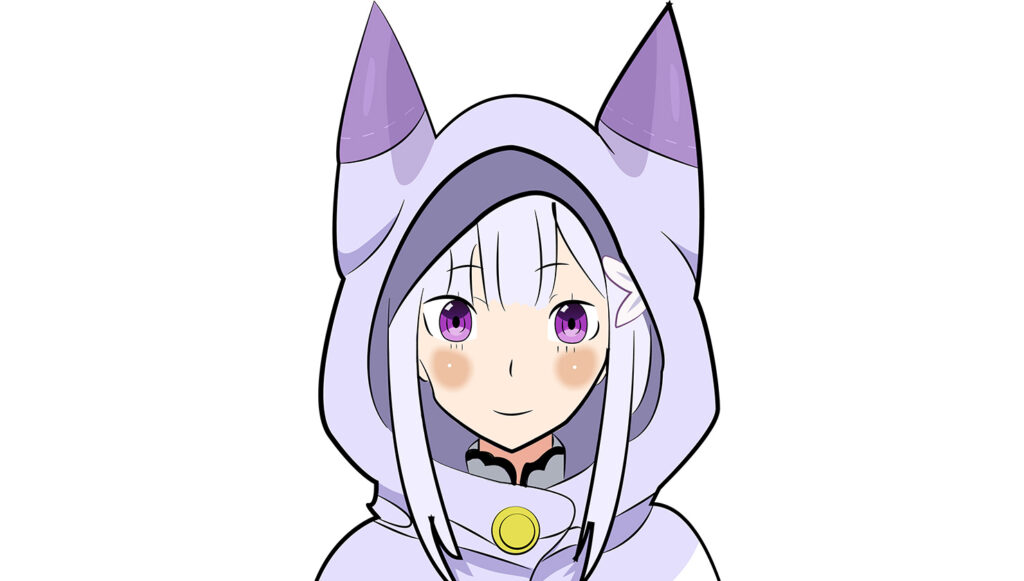 Advertisement
Advertisement
Hey everyone! Do you like Re: Zero? We hope so! Today we have prepared a quiz about this series for you. What character from Re: Zero do you resemble? Answer twenty questions and see for yourself!
Re:Zero − Starting Life in Another World (Re:Zero kara Hajimeru Isekai Seikatsu), often referred to simply as Re:Zero and also known as Re: Life in a different world from zero, is a Japanese light novel series written by Tappei Nagatsuki and illustrated by Shin'ichirō Ōtsuka. The story centers on Subaru Natsuki, a hikikomori who suddenly finds himself transported to another world on his way home from the convenience store. The series was initially serialized on the website Shōsetsuka ni Narō from 2012 onwards. Thirty light novels, as well as five side story volumes and seven short story collections, have been published by Media Factory under their MF Bunko J imprint.
The series's first three arcs have been adapted into separate manga series. The first, by Daichi Matsue, was published between June 2014 and March 2015. The second, by Makoto Fugetsu, has been published by Square Enix since October 2014. Matsue launched the third adaptation, also published by Media Factory, in May 2015. Additionally, Media Factory has published two anthology manga with stories by different artists. An anime television series adaptation by White Fox aired from April to September 2016, starting with an hour-long special. The first of two OVA based on the series was released in October 2018, and the second OVA was released in November 2019. In March 2017, game developer 5pb. released a visual novel based on the series. A second season aired in a split-cour format, with the first half airing from July to September 2020, and the second half airing from January to March 2021.
The novels and all three manga adaptations are published in North America by Yen Press. The anime adaptation has been licensed by Crunchyroll outside Asia, which released the anime on home video through Funimation in the United States and Anime Limited in the United Kingdom. In Southeast Asia and South Asia, the series is licensed by Muse Communication.
The light novels have sold more than 11 million copies, while the anime series has sold more than 70,000 copies on home video. The light novels have been praised for their fresh take on the "another world" concept, but have been criticized for awkward dialogue and redundancy. The series has been praised by critics for its fleshed-out characters, complex world and lore, and thought-provoking topics and themes. The series received awards at the 2015–2016 Newtype Anime Awards and the 2017 Sugoi Japan Awards and was nominated for Anime of the Year at the 1st Crunchyroll Anime Awards.
Subaru Natsuki is a NEET who is suddenly summoned to a fantasy-like world. Just after arriving, he is killed while trying to help a young half-elf he befriends, Emilia, who is a candidate to become the next ruler of the Kingdom of Lugunica, only to revive some hours in the past. After dying some times, Subaru realizes that he has the power to turn back time after his death. After successfully helping Emilia, Subaru starts living in one of the Mansions of the Roswaal Mathers as a butler. Out of gratitude and affection for Emilia, Subaru makes use of his newfound ability to protect her and help with her ambition to be successfully appointed as the next queen, also providing assistance to other friends he makes along the way while suffering due to the pain inflicted on him every time he dies, and carrying along the memories of everything that happened before his power activates, which is forgotten by everybody except for him.
An anime television series adaptation was announced by Kadokawa in July 2015. The series is directed by Masaharu Watanabe and written by Masahiro Yokotani, with animation by the studio White Fox. Kyuta Sakai is serving as both character designer and as chief animation director. Music for the series is composed by Kenichiro Suehiro. Kentaro Minegishi is the series' director of photography, and Yoshito Takamine serves as art director. Jin Aketagawa handled sound direction for the anime, and sound effects were produced by Yuji Furuya. Other staff members include Hitomi Sudo (editing), Yu Karube (3D director), Saaya Kinjō (art configuration), Izumi Sakamoto (color design), and Noritaka Suzuki and Gōichi Iwabatake (prop design).
The 25-episode series premiered on April 4, 2016, with an extended 50-minute first episode. It was broadcast on TV Tokyo, TV Osaka, TV Aichi, and AT-X. The series was simulcast by Crunchyroll. Episodes 14 and 18 ran 2 minutes longer than a typical anime episode, clocking at 25 minutes and 45 seconds. The final episode ran 3 minutes longer, clocking at 27 minutes and 15 seconds.
Which character from Re: Zero do you like best? Which of them resembles you in personality? Answer twenty questions and see for yourself now!
How many questions are there?
Who can you get as a result?
Subaru Natsuki, Emilia, Rem, Ram, Beatrice
We are sorry that this post was not useful for you!
Let us improve this post!
Tell us how we can improve this post?