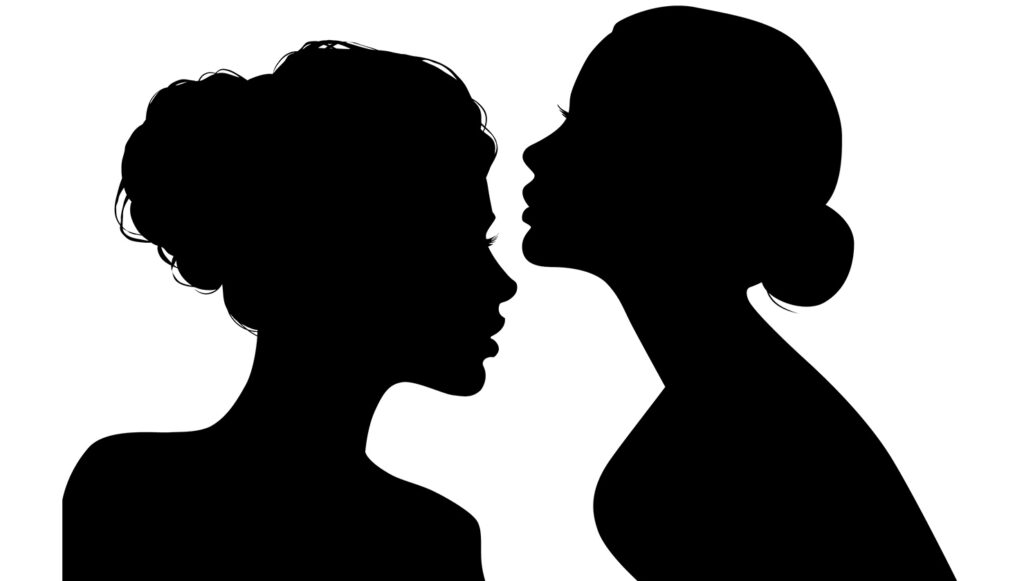 Advertisement
Advertisement
Hello! Welcome back! Let's talk about everyone's favorite family – The Kardashians. We all want to know which one of them is the most similar to us. This "Which Kardashian Am I Quiz" is designed to test your personality traits and compare them with the Kardashians. Are you ready? Let's begin.
Are you a Family Guy fan? You'll love this quiz.
When talking about the Kardashian family, the first thing that comes to mind is a reality television show, but the family's roots go back much further than that. Founded by Robert Kardashian, the family's patriarch, the Kardashian family is a legacy that has left its mark on the entertainment industry.
Are yoy truly beautiful? If your looks matter you to, this test will be very interesting.
Robert Kardashian was born in 1944 in Los Angeles to Armenian-American parents, Helen and Arthur Kardashian. He graduated from the University of San Diego School of Law in 1962 and was a successful business attorney. He first made his mark in the public eye when he was part of O.J. Simpson's defense team during his 1995 trial. He passed away in 2003. Robert's three children, Kourtney, Kim, and Khloe, were born to his first wife, Kris Jenner. Kris and Robert married in 1978 and divorced in 1989. Kris, who was born in San Diego, California, is a television personality and manager. She is the mother of the Kardashian-Jenner clan and is known as the matriarch of the family.
The Members Of The Family
Kim Kardashian is a well-known American media personality, socialite, model, businesswoman, and actress. She first gained media attention as a friend and stylist of Paris Hilton but received wider notice after a 2003 sex tape with her former boyfriend Ray J was leaked in 2007. Kardashian has built an empire with her name and brand. She has multiple business ventures, including her beauty and shapewear lines, and is the founder of the beauty brand KKW Beauty. She also has her own mobile game, Kim Kardashian: Hollywood, which has been downloaded over 45 million times. Kardashian has starred in several reality television shows, including Keeping Up with the Kardashians, Kourtney and Kim Take Miami, Kourtney and Kim Take New York, and Kourtney and Khloe Take The Hamptons. She has also appeared in films, including Disaster Movie and Temptation: Confessions of a Marriage Counselor. Kardashian has been married three times and has four children.
Kim is known for her law studies. Do you already know which major would suit you? This test does.
She has four children with Kanye West, a famous rapper. Kim Kardashian is one of the most influential figures in the world, with over 160 million followers on social media. She has used her platform to advocate for various causes, including prison reform and criminal justice reform. She has also used her platform to launch her own social media campaigns, such as #StopTheStigma and #StopLyingAboutMentalIllness. Kardashian has been criticized for her over-the-top lifestyle, but she has also been praised for her business acumen and philanthropy. She is one of the most prominent figures in the world, and there is no denying her influence.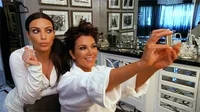 Kourtney Kardashian is one of the most popular reality TV stars in the world. She began her career in television in 2007 when she and her family started filming Keeping Up With The Kardashians. She has been featured in the show since then, along with her family. Kourtney has also appeared in other TV shows such as Kourtney and Kim Take New York and Kourtney and Khloe Take Miami. She has also made numerous appearances on talk shows, such as The Ellen DeGeneres Show and The Wendy Williams Show.
Kourtney has also ventured into the business world and is the co-founder of the lifestyle website, Poosh. She is also the co-owner of the kids' clothing line, KKW Kids. Kourtney is a mother of three children, Mason, Penelope, and Reign, with her ex-partner Scott Disick. She is currently in a relationship with model Younes Bendjima. Kourtney is an inspiration for many, having achieved success in her career and personal life. She has been a role model for young women everywhere and is an example of how to live a life of balance and ambition.
Khloe Kardashian is one of the most recognizable members of the Kardashian family. Aside from her television career, Khloe is also an entrepreneur. She has her clothing line, Good American, as well as a denim line. She is also an author, having released her book Strong Looks Better Naked in 2016. Khloe is also very active in philanthropy. She has worked with the Make-a-Wish Foundation, among other charities. She has also spoken out about body positivity and has encouraged her fans to embrace their bodies. Khloe Kardashian has become an icon to millions of people around the world. She has achieved success in both her business and personal life and continues to be an inspiration to many.
Kris Kardashian-Jenner was born on November 5, 1955, and raised in San Diego, California. She is an executive producer of Keeping Up with the Kardashians and has appeared on the show, along with her children. She also manages her own production company, Jenner Communications, and has been involved in various business ventures over the years. Kris is known for her strong personality and her close relationship with her children. She is passionate about her family, and she is always willing to go the extra mile for them. She has become a role model for many, proving that it is possible to juggle a successful career, a large family, and a happy life.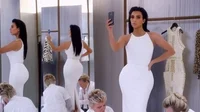 Kylie Jenner was born in 1997 in Los Angeles, California. She is the youngest of the Kardashian-Jenner family and was thrust into the public eye at a young age due to her family's reality show, Keeping Up with the Kardashians. She has since had her show, Life of Kylie, and has become a social media influencer with over 200 million followers. Kylie has made a name for herself as a businesswoman and entrepreneur. She is the founder and owner of Kylie Cosmetics, which is a multi-million dollar beauty business. She has also released best-selling apps, and a bestselling book, Time of the Twins. Kylie is an example of what a young person can achieve if they set their mind to it. She is an inspiration to many and has become a global celebrity.
Kendall Jenner was born in Los Angeles, California. She began her modeling career at the age of 14 with Wilhelmina Models. Since then, Kendall has become one of the most sought-after models in the industry. She has been featured in fashion shows for some of the world's top designers, including Marc Jacobs, Michael Kors, and Givenchy. In addition to her modeling career, Kendall has also established herself as an entrepreneur. She has created a line of clothing, accessories, and beauty products called "Kendall + Kylie." She also has her app, Kendall Jenner Official App, which provides her fans with exclusive content.
How many questions are there in the "Which Kardashian Am I Quiz"?
There are 20 questions in the "Which Kardashian Am I Quiz".
How long does it take to complete the "Which Kardashian Am I Quiz"?
It will take you about 5 minutes to complete the "Which Kardashian Am I Quiz". It depends on your speed and skill.
What type of results can I get in the "Which Kardashian Am I Quiz"?
The "Which Kardashian Am I Quiz" will tell you which Kardashian you are. The results might be Kim, Kourtney, Khloe, Kendall, and Kylie.
Who are the Kardashians?
The Kardashians are a very famous American family. The "Which Kardashian Am I Quiz" is designed to see which member of the family is the most similar to you.
We are sorry that this post was not useful for you!
Let us improve this post!
Tell us how we can improve this post?