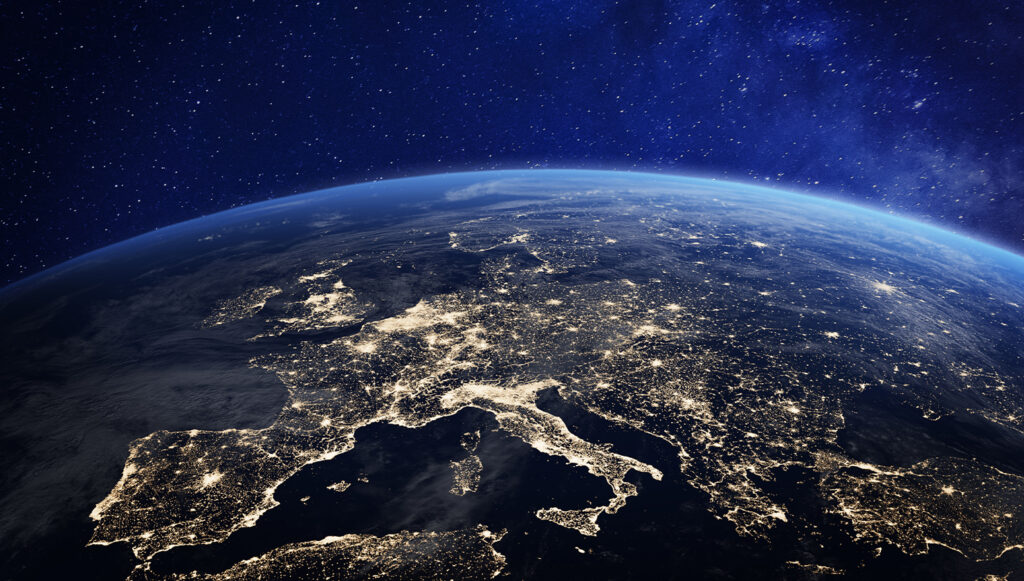 Advertisement
Advertisement
Hello, my dear friends! I am so happy to see you all again. Today we are working together to help you understand yourself because that is the thing that can help you choose the perfect place to live. That is never an easy decision. The world is huge, right?
The perfect place does not depend on where the economic situation is the best or where the weather is always sunny. The ideal place to live is where you feel the most comfortable. So again, it depends mostly on your personality. But how to read your soul's expectations? Do not worry. You just have to answer the 20 questions that I have prepared. And the result of the quiz will tell you where on Earth you should live. There is no easier solution for making this choice. You can trust me with this one. I am sure that you will love it.
I have been standing in front of making such a decision a few times in my life. I learned to listen to my heart. Now I see what my soul needs, so I can help others.
The best places I would choose for living are Japan, Singapore, Germany, and Italy.
It is not only about the visual preferences of these places. To find your place in the world you have to take it all. And by saying all I mean the advantages and disadvantages of each country. They might not be obvious to see at first. But I will help you with finding them.
Let me start by talking about Italy. It is a place in which I have spent a couple of years. From my point of view, it is a place for people that do not like to rush. Italians always have time for everything. And they will not hurry up because you want them to do so. That might sound like a dream at first, but when you think about it deeper, you realize that this could be annoying sometimes. Imagine a situation when you have to accomplish an important assignment in an office, but it is a lunch break, so no one works there. That can be frustrating. But Italy is also full of lovely places and delicious food. Did you know that all the breakfasts come with sweets? It was challenging to stick to this, but now I am a big fan of this tradition.
The opposite country to Italy, in my opinion, is Germany. There you have a perfect order that everyone strictly keeps. You do not have sweet breakfasts, but their cuisine is delicious as well. The country has a big area so you can choose which territory suits you the best. You can choose between lakes, seas, mountains, or forests. There is different temperature depending if you are in the north, south, west, or east of the country. Based on my experience, people in Germany are hard-working, and they always want to help you. I wish I could move there.
Japan is a different type of story. When you are looking for harmony, that should be your destination. That is something that you cannot compare to any other country. It is even difficult to talk about it. If you have never been to Asia, that will be a whole new world for you. They have a lot of interesting rituals I have never heard about before. And the plants of Japan are beautiful.
The last country to talk about is Singapore. It is a global financial center. The costs of living are enormous, but also the salary looks beautiful. This small country is full of top restaurants. If you like being surrounded by people it is something for you. After visiting their airport, I could say that I would be even able to live there. Have you ever seen this place? It is enormous. There are not only stores with top fashion clothes but also a swimming pool and a botanic garden. You will love it. That can be a place for animal lovers. They have the first ever night zoo in Singapore. It seems like they have everything. Another advantage of Singapore is also the safety. It is one of the safest places in the world.
As you can see, all countries are different in almost every field. The world is huge, and you have many countries to choose from. I know that it all seems to be complicated at first sight. But that is why I have made this quiz. Answer the 20 questions, and all of your doubts will go away. You will laugh at it one day sitting in your apartment in Japan, Singapore, Italy, or Germany. These destinations are simply perfect. No matter what the result, you will find something beautiful in each of them. Have fun, and enjoy your new place to live in the world!
How many questions are there in the quiz?
There are 20 questions in the quiz.
What can be the result of the quiz?
Italy, Germany, Singapore, Japan
We are sorry that this post was not useful for you!
Let us improve this post!
Tell us how we can improve this post?