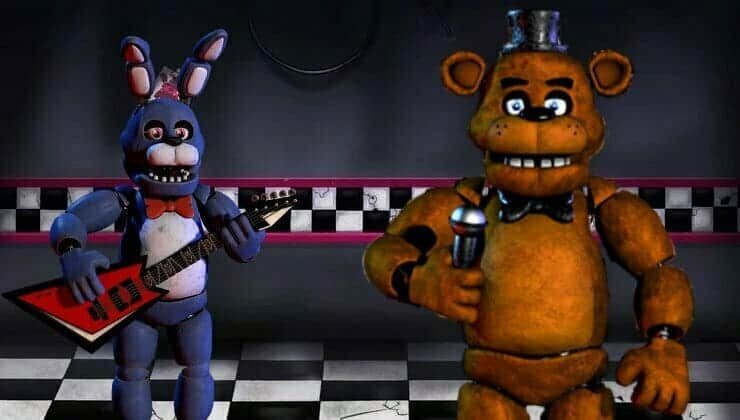 Advertisement
Advertisement
If you've been playing Five Nights at Freddy's for some time now, you might be wondering how far you can possibly get in the game. In our quiz today, we're going to put your personality to the test to see how many nights you would really survive if you were put in the situation at Five Nights at Freddy's. Keep reading as we get you ready for our quiz and take a deeper look into this popular game that's taken the gaming world by storm.
The game begins with Night 1, which is considered to be reasonably easy in comparison to the other levels you'll get to further on in the game. This night works as an introduction to the game and how it works, and it's a great way to get yourself prepared for the fun and mayhem that's about to come your way. During this night, Freddy Fazbear won't be active unless the power happens to run out during your game. You can sometimes see him on the Show Stage, however, you'll mainly be fighting against Chica and Bonnie at the start of the game.
Golden Freddy can be found on this night as well, so as you can see, you are meeting many of the Five Nights at Freddy's characters from the very start of the game. We recommend trying to summon Golden Freddy on your first night, as the other animatronics are less likely to attach the player at this time.
During the game, you receive messages in the form of phone calls, which help you to get settled in the game and learn more about what you need to be doing. These act as a form of narrator in Five Nights at Freddy's and will offer you advice and suggestions to get you through the game. When it comes to strategies for each night, you'll want to take your time and think very carefully before acting. This is where you can easily get caught out at any night in the game, so take your time and make sure you always keep an eye out for some of the pesky characters in the game.
If you are good enough to get through the first six nights, you'll be led to a seventh and final night in the game. This is a custom night, which allows you to adjust the difficulty of the animatronics in the game, choosing between 0 and 20. This level is only unlocked once you pass night six, and you'll receive your pink termination slip if you are able to complete this night successfully. As there are so many different difficulty levels to choose from, you'll find this is a great option for individuals who have been playing the game for many years. The higher you set the level of the animatronics, the more difficult the game will be, and the animatronics will also react in different ways. When you choose a higher level, expect them to be more active and harder to overcome during gameplay.
For anyone who can't get enough of this series, you'll be pleased to know there have been spin-off games, a novel trilogy, and an anthology series to continue the fun. A horror attraction was even created in 2016 for Halloween at the Adventuredome, which offered fans of the series an immersive experience and a look at the characters. With so many sequels to play, the game is still as popular as ever, and gamers are always looking to find out new ways around the trickier levels in the game.
Today we're going to put your personality, likes, and dislikes to the test in our Five Nights at Freddy's quiz. The aim is to determine how far you can get in the game based on your preferences, and the good news is that there are no right or wrong answers when it comes to the quiz today. Simply choose the answer that stands out to you the most, and you'll be good to go. If you enjoy playing this game with your family and friends, why not get them all together to see who gets the best result? Good luck, and have fun playing our Five Nights at Freddy's quiz today!
We are sorry that this post was not useful for you!
Let us improve this post!
Tell us how we can improve this post?