What size of a Squishmallow would you like to have?
Which of these names do you like the most?
What kind of Squishmallow would you like to have?
What is your favorite Squad?
What is your favorite color?
What do you like to do the most?
What is your favorite flower?
What is your favorite gem?
What would you like to eat?
Which animal do you like the most?
Which of these Squishies would you like to have?
What adorable feature would you like your Squishmallow to have?
Pick a Starbucks drink to share with your Squishie:
What is your favorite Holiday?
Which rare Squishmallow would you like to have?
How many Squishies do you have?
Your result
Dexter the Dragon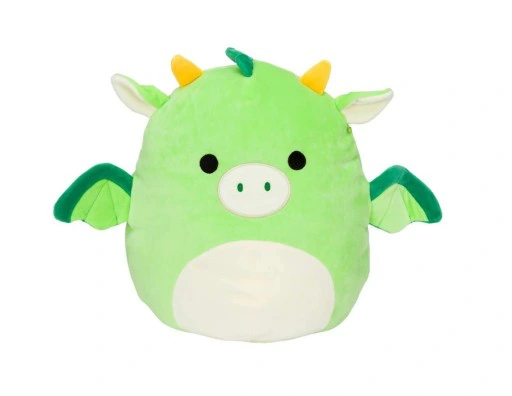 Dexter is a green Squishmallow from the Adventure Squad. Like Dexter, you are a unique individual who loves adventure. You enjoy fun and want to reach for the stars. It doesn't matter if your big dream is to be a pilot or something else - you're bold enough to make it happen.
COOL QUIZ? SIGN UP TO GET NEW QUIZZES
Esmeralda the Rainbow Unicorn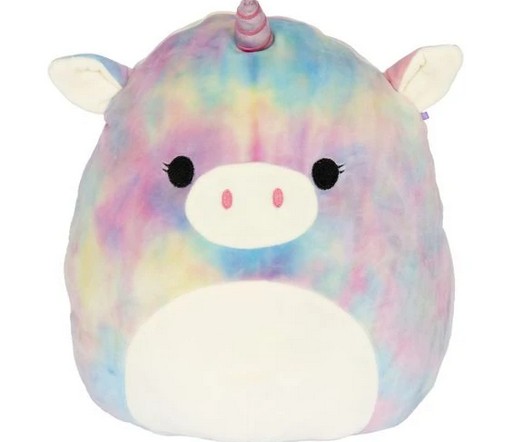 Esmeralda is a Squishmallow from the Fantasy Squad. Like Esmeralda, you are creative, expressive, and artistic. Your colorful personality shines through everything you do. Your creations inspire positivity, enthusiasm, and joy in others.
COOL QUIZ? SIGN UP TO GET NEW QUIZZES
Archie the Axolotl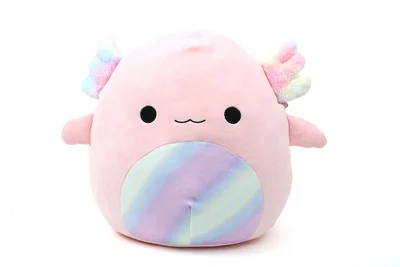 Archie is a pink Squishmallow. Like Archie, you are shy and unassuming, but talented and clever. Despite your shyness, you enjoy spending time with other people and sharing with them your gifts. You can build a rapport with almost everyone.
COOL QUIZ? SIGN UP TO GET NEW QUIZZES
Wendy the Frog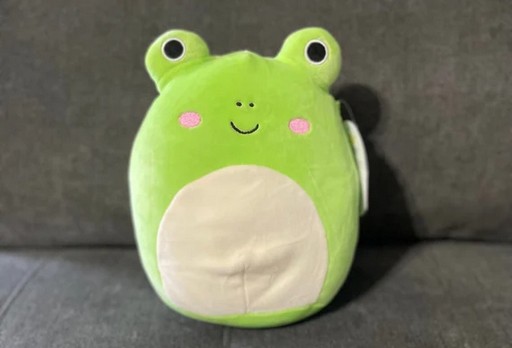 Wendy is a green Squishmallow from the Original Squad. Like Wendy, you are intelligent, curious, and eager to learn. You have many fascinating hobbies. Your caring nature makes you want to protect the world around you. You are eco-friendly and all around "green".
COOL QUIZ? SIGN UP TO GET NEW QUIZZES
Jack the Black Cat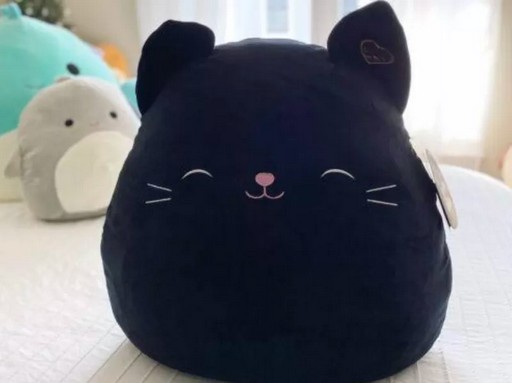 Jack is the 500th Squishmallows character. Like Jack, you are solemn, quiet, and the strong silent type in general. You're always there for your loved ones when they need you. You are a dependable and loyal friend. You can get a little gruff, but you love a good cuddle.
COOL QUIZ? SIGN UP TO GET NEW QUIZZES
Caedyn the Cow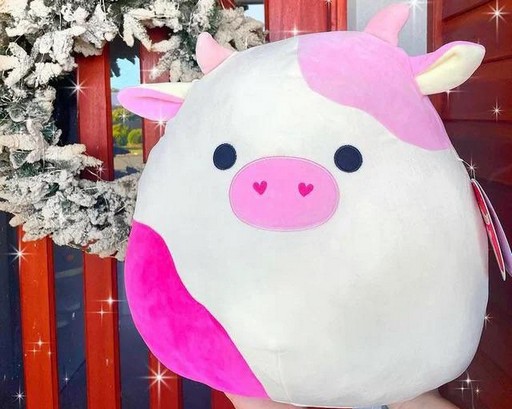 Caedyn is a pink Squishmallow from the Valentine Squad. Like Caedyn, you are quite fearless and love a good thrill, whether it's from scary movies, bungee jumping, or something else. You also like to enjoy simple pleasures in life, like a piece of tasty apple pie. In your opinion, life is too short to worry too much!
COOL QUIZ? SIGN UP TO GET NEW QUIZZES
Ben the Dinosaur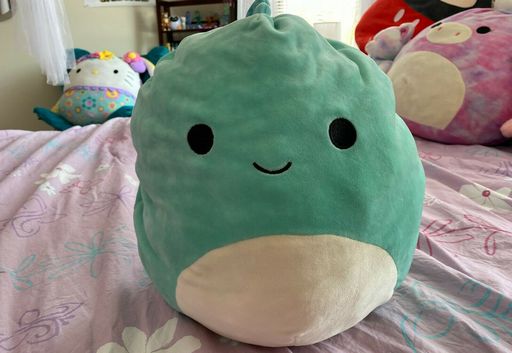 Ben is a teal Squishmallow. Like Ben, you are quite a bookworm! You love books, libraries, and learning new things. You are knowledgeable on many topics, including pop culture, history, technology, and more. You enjoy sharing your knowledge with your friends.
COOL QUIZ? SIGN UP TO GET NEW QUIZZES
Are you in the mood to cuddle a soft, squishy toy? Then the Squishmallows will be great for you! These cute plushies come in a variety of colors, sizes, and animals. I wonder how many you have! Have you ever thought about your Squishmallows' personalities? After all, every Squishie is unique. For example, Barb is a talented yet humble gymnast! Which Squishmallow matches your personality the best? Find out with our quiz!
What is a Squishmallow? It's a brand of stuffed toys made of soft materials, ranging in sizes from 2-inches tinies to 24-inches cuddle buddies. The Kelly Toys company started the line in 2017.
The founder, Jonathan Kelly, felt inspired by his visit to Japan and the variety of adorable plush toys there. Kelly and his team worked to create a "cute, soft, kawaii" plushie similar to Japanese toys.
Squishmallows gained immense popularity during the Covid-19 pandemic through social media like TikTok. Each one has a unique characteristic and its own name on the hangtag.
Did you hear about the Squishmallow Rarity Scale? These special squishes come in a limited quantity. The rare tag on a toy means there are only seventy-five thousand of these Squishmallows in the world. Here is the list of some of the rarest Squishmallows in the world!
Fania the Purple Owl is an owl-type animal with the collector number 773. She is a purple Squishie who loves fairytales, bedtime stories, stories about Princesses, Wicked Witches, and whatnot. If you like to fall asleep to a good bedtime story, Fania will be a great companion for you!
Fania is the only owl among Squishmallows who has closed eyes. The only owl who looks like her is the pink owl Bri, but she has opened eyes and a plain cloth crown (Fania has a pink one).
Dragons can be scary, but Dakota the Dragon is too cute to be frightening! She's the pastry chef who enjoys making dragon pies. If you stick around long enough, Dakota might invite you to her pastry shop. The 2021 model comes with a few upgrades: the fabric has a shimmery double-heart embroidery.
Willy the Wolf is the Squishie who isn't scared of thunderstorms. You can cuddle him when you feel afraid during a storm. Willy wants to be a weatherman. He also enjoys collecting bowties, especially weather prints. Willy is a purebred wolf, while his counterpart Wade is a two-toned brown werewolf.
Ben the Deal Dino is a dinosaur with the collector number 69. He belongs to the Rare Giant edition. Ben will be a fitting companion for every bookworm. He's a walking encyclopedia with knowledge on any topic imaginable. Every trivia quiz will be a piece of cake with Ben.
Ben has a Valentine Squad counterpart named Anna, who is pink with two embroidered XOs on her belly and a pink heart.
Lucille the Seal is a white Squishmallow from the Sealife Squad. She loves water and going on a dive. Lucille always finds interesting new creatures and gems during her journeys. She has an amazing rock collection!
Philippe the Frog is known to be full of love message carriers. Because he's a member of the Valentine squad, Philippe has pink cheek patches in the shape of hearts. He enjoys playing Hopscotch with Marco The Hedgehog.
Avery the Mallard is a duck Squishmallow. He has a bright green mallard head, tan tummy, brown body, black eyes, and yellow beak. Avery is a rugby player. You can practice throws with him and share popsicles after the game.
Santino the Platypus is, of course, a platypus. Do you like blueberry pancakes? You're in luck because Santino makes the best blueberry pancakes! His dad taught him the tastiest recipe. He loves to play soccer with his friends and would like to become a professional goalie one day.
Jack the Black Cat is part of an anniversary Select Series which gained popularity as the 500th Squishmallow character. He's one of the rarest plushies. Jack has white closed eyes, white whiskers, and a pink mouth. He's a reliable friend who is always ready to defend his buddies and lend you a hand when you need it.
Chanel is a Cinnamon Roll Squishmallow named after the famous perfume. She's a fancy kind of pastry who loves being sweet and generous. Chanel is a pastry chef who, in her free time, volunteers at the local food pantry and teaches cake baking and decorating classes.
Belana the Cow is one of the newest additions to the Squishmallow collection. She is a part of the Easter Squad. Belana is creative and interested in art. She has a brother Ronnie, and the two are a great duo, with Ronnie making furniture and Belana painting it.
Sheldon the Blue Seahorse wanted to be a Jellyfish but found himself a Seahorse instead. Have you ever wanted to be someone else? You might find a suitable companion in Sheldon.
Which of the cute, soft Squishmallows matches your personality? All you have to do to find your adorable character match is to answer a few questions! Have fun!