What is most important to you in life?
Which chore would you rather do?
How do you relax at night?
What is your favorite Disney movie?
What is your favorite food?
What pet would you most like to have?
What food do you most dislike?
What is your favorite hobby?
What would you love to do this weekend?
Which of these superpowers would you most like to have?
Where would you most like to travel on your next vacation?
What is your motivation in life?
What word best describes your personality?
What movie genre do you enjoy watching the most?
How would you rather get around your town?
How do you feel at this current time?
What is your favorite type of music?
What is your favorite color?
How many times a week do you work out?
Your result
Mr. Incredible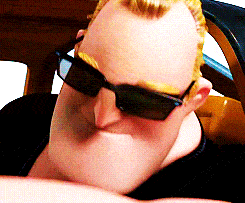 COOL QUIZ? SIGN UP TO GET NEW QUIZZES
Elastigirl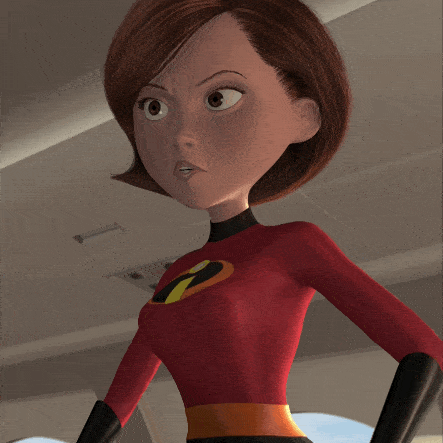 COOL QUIZ? SIGN UP TO GET NEW QUIZZES
Violet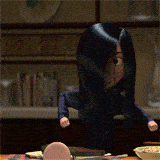 COOL QUIZ? SIGN UP TO GET NEW QUIZZES
Dash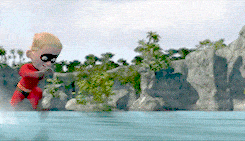 COOL QUIZ? SIGN UP TO GET NEW QUIZZES
Jack-Jack

COOL QUIZ? SIGN UP TO GET NEW QUIZZES
Advertisement
The Incredibles is one of the most popular Pixar movies, and if you've enjoyed getting to know these characters over the years, you are probably wondering which one you are most similar to. We all wish we had been born with superhero powers, and our quiz today will match you with the perfect power for your personality. Keep reading as we share some of the hidden secrets you might not know about this movie to get you ready for our interactive personality-based quiz.
The Incredibles came into our lives back in 2004, and it's a computer-animated superhero film. It was produced by Pixar Animation Studios and then released by Walt Disney Pictures. The movie was both written and directed by Brad Bird and includes the voices of many of your favorite actors and actresses. Samuel L. Jackson, Jason Lee, and Craig T. Nelson all appear throughout the series. The movie is set in a fictional version of the 1960s, and you are introduced to the characters of Bob and Hellen Parr, who are better known as Mr. Incredible and Elastigirl. They have to keep their superhero powers hidden in order to keep in compliance with the government rules. While they try to live a typical suburban life with their three kids, Bob still wishes to help people in the world around him.
The film was first created as an extension of the comic books and spy films he loved watching as a child. The aim of the movie was to create an all-human cast in animated form, which would look incredibly realistic. Pixar is always trying to push the boundaries in the world of animation, and they no doubt achieved this once again with this movie. The movie showcases the human details we all have, including realistic skin and hair. It's set to an incredible orchestral score, which was composed by Michael Giacchino, and it helps to bring the movie to life in a whole new way.
The Incredibles had its premiere at the El Capitan Theatre in Los Angeles on October 24, 2004. It performed very well at the box office, bringing in $633 worldwide during the theatrical run. It was also well received by critics and the industry as a whole, with the movie going on to win two Academy Awards. In 2018, we were thrilled to see the return of The Incredibles with the sequel movie, which fans had been eagerly awaiting for many years.
Our quiz today aims to match you with one of the main characters in the series. Bob Parr is Mr. Incredible, and he is married to Helen. His ability is super strength, which comes in handy when he is trying to save the world and fight off villains. Helen Parr is Elastigirl who possesses the unique ability to stretch her body. It's like she is made of rubber, as she can stretch incredibly thin to fit over and under vehicles and obstacles that get in her way.
Their oldest child is Violet, who can become invisible. She is also able to generate an impact-resistant force shield, which comes in handy during missions. Their next child is Dash, who can run at super-speed. He can get away from anything in no time at all, helping to get himself out of many tricky situations. Finally, they have a baby called Jack-Jack. He is still growing but already shows signs of possessing various abilities and keeping up with the rest of his family. No doubt, in the future, he will go on to achieve great things along with the rest of the family.
Today we're going to see which of The Incredibles you are most similar to. By answering a series of twenty questions, we'll see which of your personality traits, likes, and dislikes are best matched to which character. Don't worry about getting the answers right or wrong, as it's all about choosing the answer that stands out to you most. You'll find it to be a revealing quiz that will also teach you more about yourself. Go head to head with your family to see which character you all match with and have fun together playing The Incredibles quiz!