What kind of music do you like?
What is your favorite weather?
How are you most of the time?
What role do you usually play in a team?
What is your favorite movie genre?
What do you crave for as a breakfast?
Do you believe in paranormal things?
When you recall what people say about you, which sticks in your mind more?
What kind of tea would you like to drink now?
Can you do multiple activities at once?
What is your favorite flavor?
You expect yourself to be:
Do you care what other people think of you?
What school subject do you like best?
What is your favorite type of house?
How would you spend a three-day holiday?
What kind of fantastic creature would you choose?
Do you like being surrounded by people?
What color describes your personality in the best way?
Your result
Winifred "Winnie" Sanderson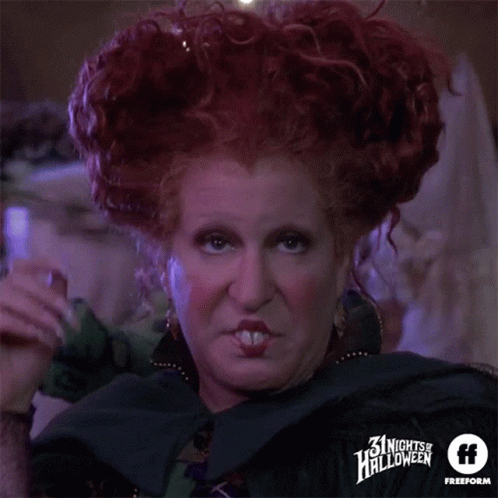 The oldest of the three Sanderson sisters. Winifred loves to sing. Her signature magical ability is electrokinesis, but she has extensive knowledge of dark magic thanks to her prized sentient spell book.
COOL QUIZ? SIGN UP TO GET NEW QUIZZES
Sarah Sanderson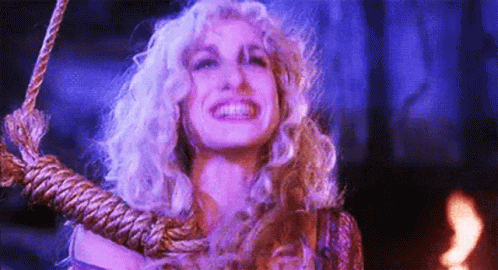 The youngest of the three Sanderson sisters. Sarah's magical gift is a hypnotic siren call, which she uses through her song "Come Little Children". Her immature, lusty, and often airheaded nature exasperates Winifred.
COOL QUIZ? SIGN UP TO GET NEW QUIZZES
Mary Sanderson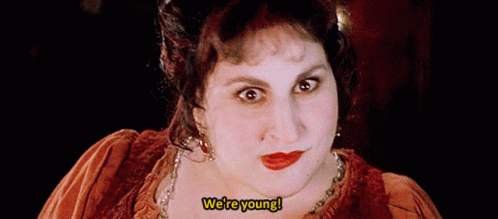 The middle sister. Mary has the magical ability to track children with an enhanced sense of smell. She looks up to her elder sister, Winifred, and constantly seeks her approval.
COOL QUIZ? SIGN UP TO GET NEW QUIZZES
Gilbert
He is the owner of the Olde Salem Magic Shoppe, the former home of the Sanderson Sisters. Having witnessed the sisters' initial defeat in 1993, he subsequently sought out to facilitate their eventual return.
COOL QUIZ? SIGN UP TO GET NEW QUIZZES
Billy Butcherson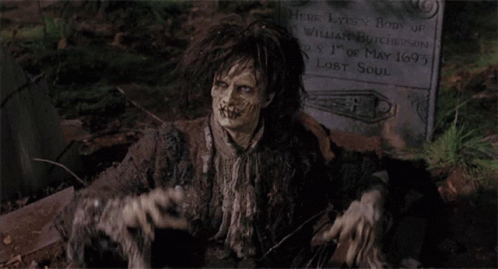 A former lover of Winifred. She poisoned him on May 1, 1693, when she caught him cheating with her sister Sarah. He is raised from the dead as a zombie. However, it is revealed that Billy only shared one kiss with Winifred, and that he did not reciprocate her feelings for him in their youth.
COOL QUIZ? SIGN UP TO GET NEW QUIZZES
Advertisement
Hocus Pocus 2 Quiz
Hello, everybody! Are you a fan of Hocus Pocus 2? We certainly hope so, as we have created a Hocus Pocus quiz for you today. Which Hocus Pocus character are you? Which Sanderson sister are you? Twenty questions to answer, then see for yourself!
Do you like fantasy movies? If so, we invite you to take part in other quizzes on our website! Take this Avatar: The Way Of Water Quiz | Avatar 2 Release In December 2022 and see what your result will be!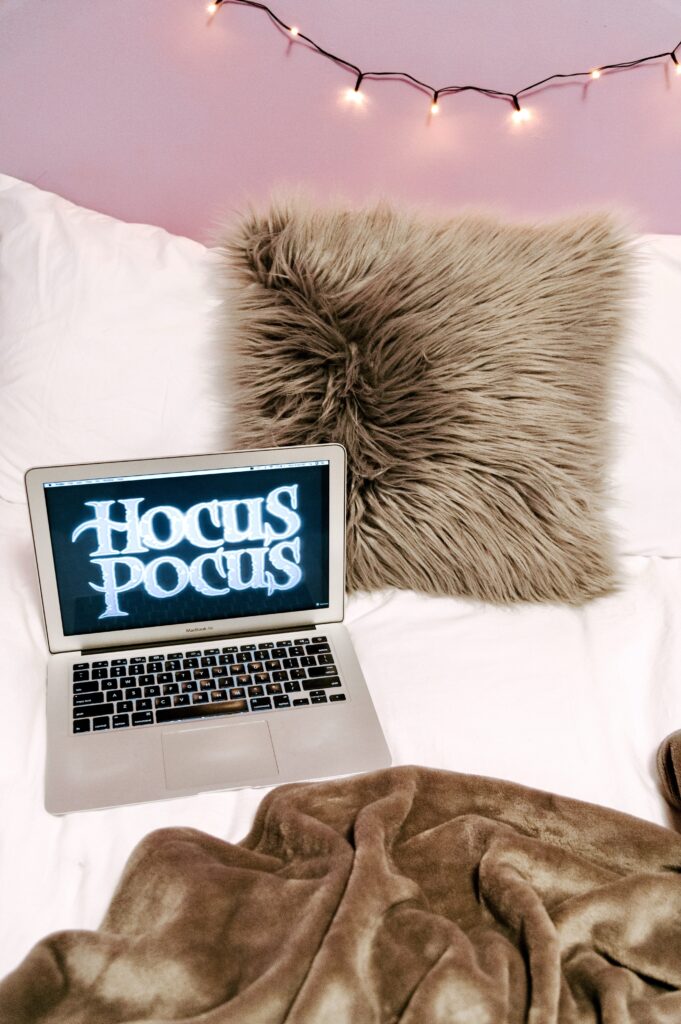 Filmmaker Anne Fletcher, writer Jen D'Angelo, and producer Walt Disney Pictures present Hocus Pocus 2, an American fantasy comedy from 2022. On September 30, 2022, it was broadcast on Disney+. The actors' performances, humor, and nostalgia were praised while the plot was critiqued in the reviews of the movie.
If you like Hocus Pocus 2 then you will surely like our Harry Potter quiz too! Check out Pottermore House Quiz and see for yourself!
The Plot
Young Winifred Sanderson, who disobeyed the church's authority by refusing to wed John Pritchett in 1653 Salem, is expelled from the town by Reverend Traske. Winifred makes their getaway to a neighboring forbidden forest with her sisters Mary and Sarah so she won't have to see them get taken away. Mother Witch greets Winifred there and presents her with her magic book on her sixteenth birthday. However, Mother Witch expressly forbids the sisters from using a spell called the Magicae Maxima, which gives the user unlimited power. Mother Witch instructs the sisters to murder other kids to maintain their youth.
Are you a Game of Thrones fan? If so, I also invite you to our House Of The Dragon Quiz! We hope you enjoy it!
Becca and Izzy are preparing to celebrate Becca's sixteenth birthday and Halloween in 2022. But when their old friend Cassie Traske invites them to a party, they turn it down. Gilbert, who used to own the Sanderson cottage, welcomes Becca and Izzy to his magic shop and gives her a candle for their customary birthday celebration. After lighting the candle, Becca and Izzy learn it is a Black Flame Candle once more. The candle brings the Sanderson sisters back to life once more because there is a full moon and they are both virgins.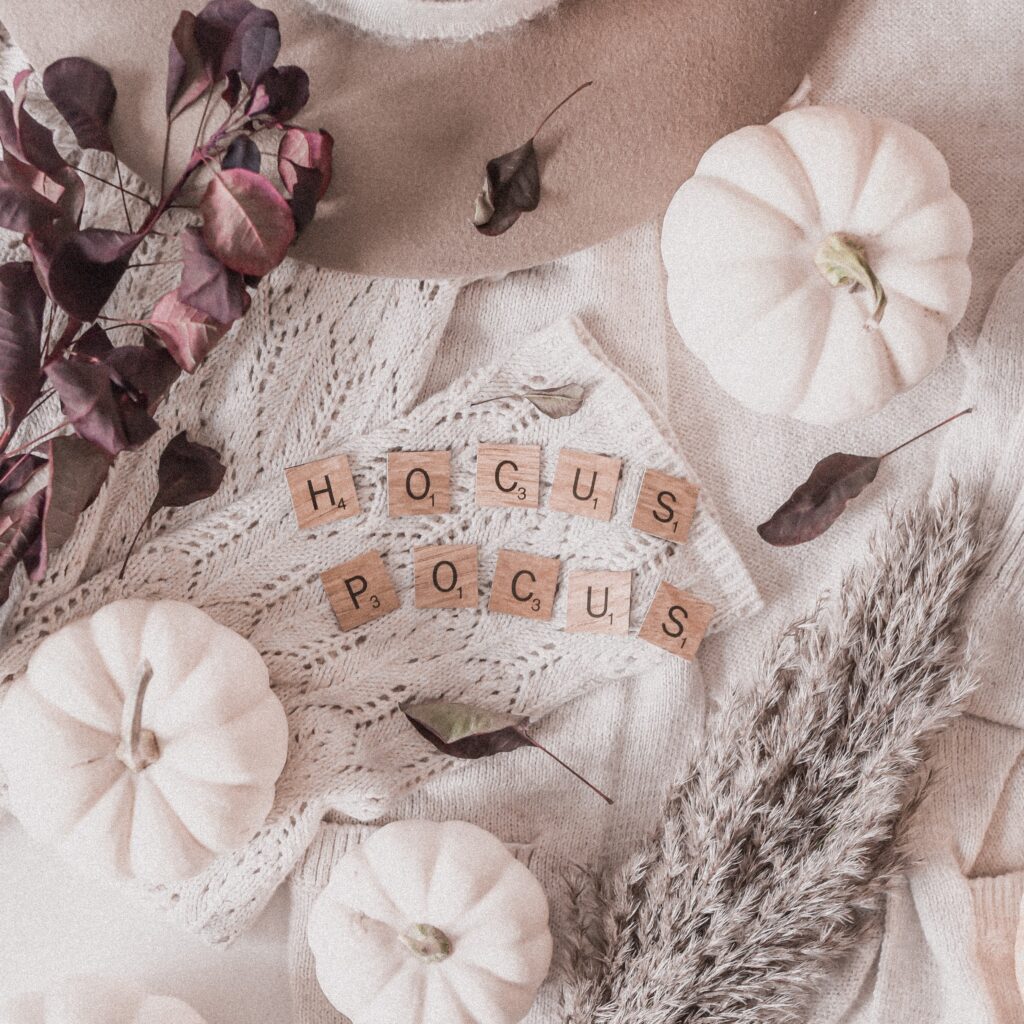 Which Character From Locke And Key Are You? Take this quiz right now by clicking the link and see for yourself today!
The girls manage to escape and locate the magic shop after outwitting the sisters in a neighboring Walgreens. There, they discover Gilbert had tricked them into reviving the sisters after meeting them on Halloween in 1993 and having been shown how to manufacture the candle by Book. When the sisters get up to the girls, they discover a campaign flyer for Mayor Traske, Cassie's father and the son of Reverend Traske. To get rid of Traske and exact retribution on Salem, Winifred determines they will cast the Magicae Maxima spell. The sisters capture Izzy and Becca in the cellar and then go looking for Traske since his blood is required to finish the spell. Gilbert is coerced into gathering the additional components.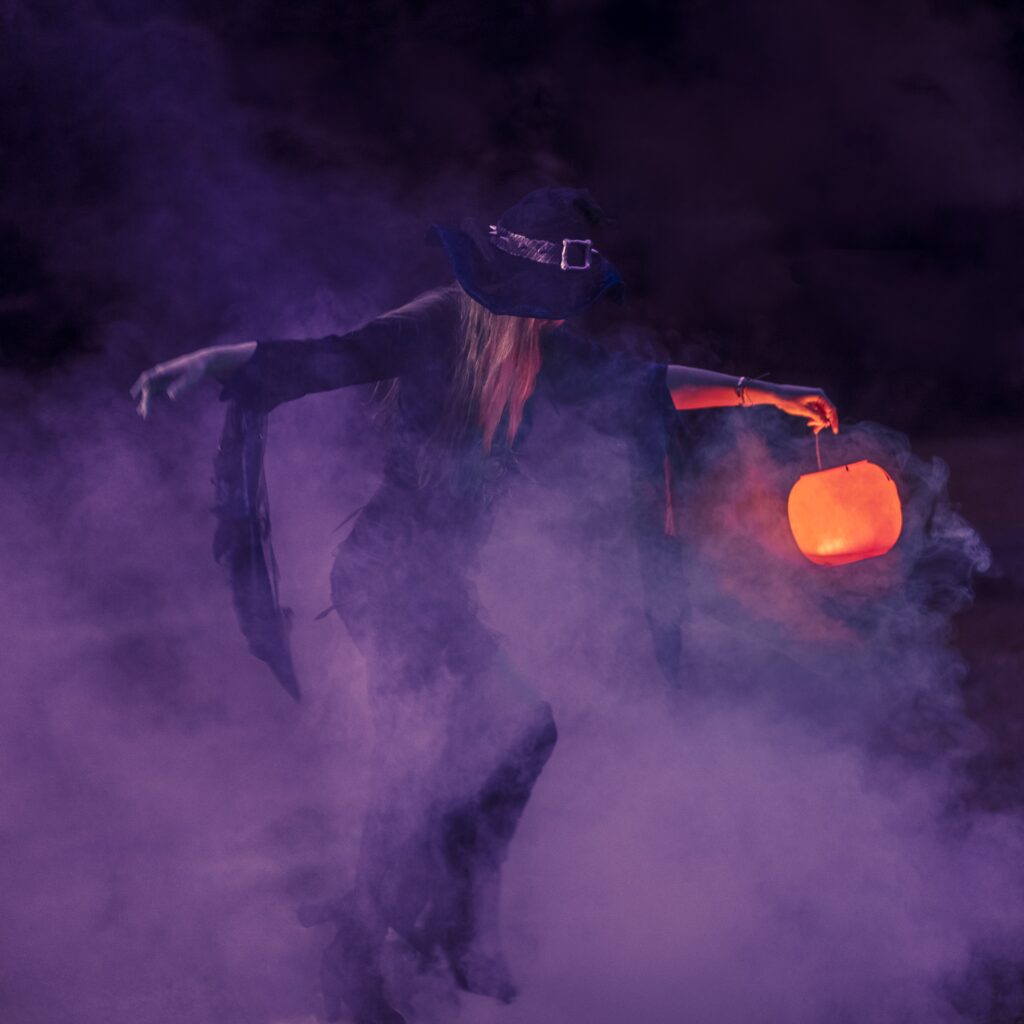 While the sisters make their way to the town's Halloween carnival and charm the locals to aid them in finding the mayor, the girls manage to get away and proceed to the Traske mansion to warn the mayor. Billy Butcherson has been alive but buried since 1993. Gilbert unearths him in the meantime. Billy is tricked into assisting Gilbert in gathering the other items before he asks for Billy's head, which he requires for the spell.
If you are a Star Wars fan, we invite you to our Mandalorian quiz! Which Mandalorian Character Are You? Click the link and find it out now!
Key Moments of the Story
Prior to Mayor Traske's arrival home, the girls meet Cassie and find them in her garage. The three adolescents reconcile, but their reunion is cut short when the sisters break out of the circle and abduct Cassie so they can take her blood instead. Becca and Izzy quickly discover that Becca is also a witch after following them to the location in the forbidden forest where Gilbert has collected the materials. As their strength grows, the sisters partially perform the spell, but Becca diverts their attention so that Izzy can save Cassie. Book is persuaded by Becca that it need not respond to Winifred, and the two flee deeper into the jungle. They are given a warning about the Magicae Maxima spell in the book, which states that the person who casts it must sacrifice what they value most.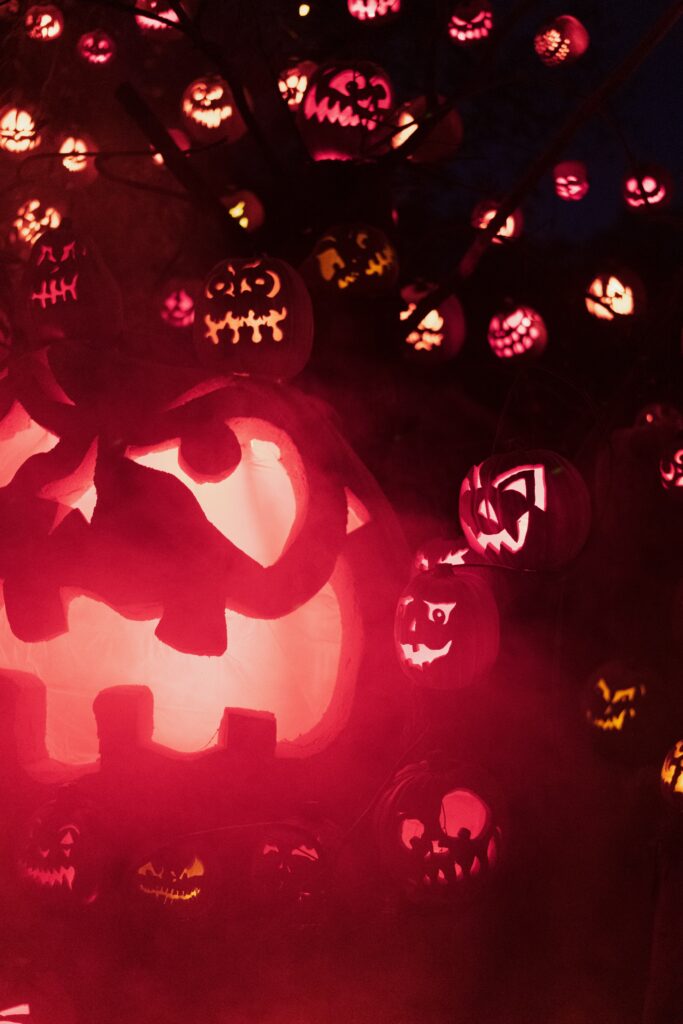 The girls consent to inform Winifred of the cost of the spell, but they are too late: Winifred gains absolute control while Mary and Sarah vanish into thin air. As Winifred loses hope, she pleads with the teenagers to utilize their newly discovered abilities to save her sisters. Even though they are unable to save the two, Becca, Cassie, and Izzy works together in a coven to perform a reuniting ritual, and Winifred gladly fades away to be with her sisters.
If you love fantasy then take our Guardians of The Galaxy quiz! Which Guardians Of The Galaxy Character Are You? Answer twenty questions and check it out now!
The Ending of The Hocus Pocus 2
Gilbert and Billy join the girls as Billy begins to dwindle away, relieved that all of Winifred's spells have been broken and ready to go to his eternal slumber. Like the Sanderson sisters, the girls depart into the night with the decision to provide Book with a new home and the intent to continue honing their magical abilities. As they depart, a bird that resembles the one Mother Witch had changed into flies overhead.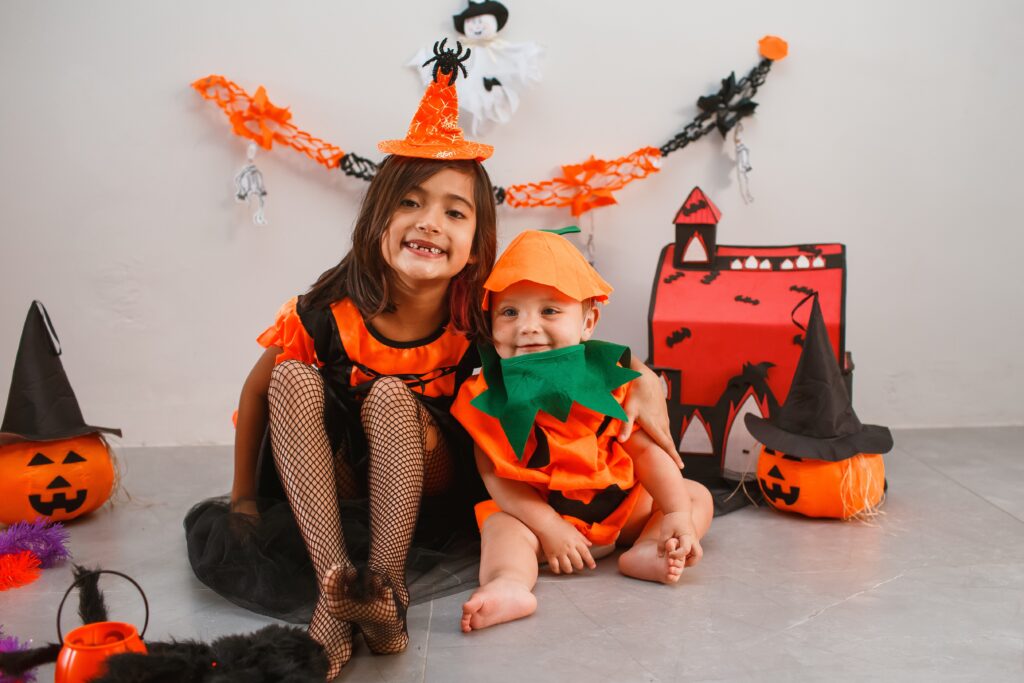 Hocus Pocus 2 Questions And Answers
Which character from Hocus Pocus 2 are you? Twenty questions to answer, then find out by yourself! We invite you to our famous witches trivia quiz!