Which city would you like to visit?
Advertisement - Scroll to continue
What is the element you feel drawn to?
Advertisement - Scroll to continue
Where would you like to live?
Advertisement - Scroll to continue
Who would you like to be?
Who are you in your friend group?
Advertisement - Scroll to continue
Who is your favorite Desperate Housewife?
Advertisement - Scroll to continue
What's your favorite color?
Advertisement - Scroll to continue
Which of these men would you consider marrying?
Advertisement - Scroll to continue
What are you wearing for a hot date?
What show are you binging on a Friday night?
Advertisement - Scroll to continue
What is your strongest suit?
Advertisement - Scroll to continue
What is your favorite music genre?
Advertisement - Scroll to continue
How would your friends describe you?
Advertisement - Scroll to continue
How would you describe your style?
Advertisement - Scroll to continue
What is your biggest flaw?
Advertisement - Scroll to continue
What is your favorite hairstyle?
Advertisement - Scroll to continue
What color of hair do you think fits your personality the best?
Advertisement - Scroll to continue
What is your favorite pastime?
What color nail polish are you most likely to wear?
Advertisement - Scroll to continue
Which Desperate Housewives character are you?
Susan Mayer
You are an over-thinker driven by your feelings and can get carried away when something upsets you. You have a lot of empathy and emotional depth. You're a loyal friend, always wearing your heart on your sleeve. You have a strong moral compass that you don't like to compromise. You're a hard-working, persistent individual with a strong work ethic.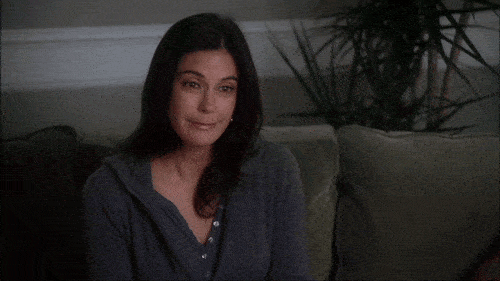 Bree Van De Kamp
You are polite and agreeable but become cut-throat when you need to confront your enemies. You can get very vindictive when you feel threatened or vulnerable. It's better not to cross you! You've got a great deal of bravery and nerve and can face scary situations well. You are a perfectionist - everything in your life needs to be wrapped up neat and tidy.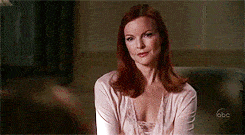 Gabrielle Solis
You are a resourceful, if not downright cunning type. You always have some kind of scheme ready to get you out of trouble. You love freedom, spontaneity, and fun. Your friends enjoy your sense of humor. You're highly individualistic and want to live life on your own terms. You're easily adaptable and have the potential to change and grow as a person. Even in tough times, your figure things out and persevere.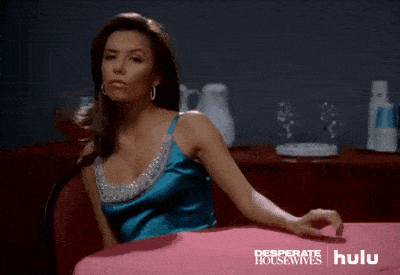 Lynette Scavo
You are determined, practical, and very hard-working. You're not afraid of a challenge, even if it means taking on several things at once. You're intelligent, creative, and witty. You value family over everything else and are exceptionally protective. At times, you can get a bit possessive over them, but that's just your unyielding nature. You are also brave and bold.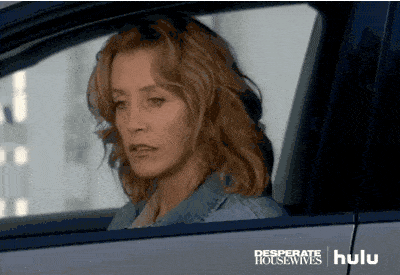 Edie Britt
You are a natural leader, ambitious and assertive both in your personal and professional life. You live how you want, without letting anyone make you feel bad or ashamed. You're never scared to tell anyone what you really think. You can hold your own against all odds. You're clever and cunning and know how to get what you want. You believe in transparency and are always honest about yourself.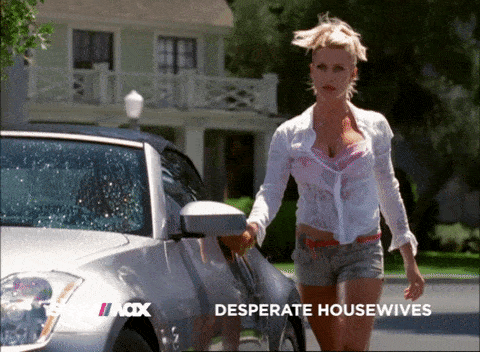 Advertisement
Hello! Do you miss Desperate Housewives and their many dramas? Time to take a trip back in time and go down Wisteria Lane to find out which Desperate Housewife you are! Are you Bree, Gaby, Susan, Lynette, or maybe Edie? Find out with our quiz.
Let's refresh our memory a bit. Desperate Housewives was an American television series mixing the genres of comedy, drama, and mystery. It aired on ABC from 2004 until 2012 with a total of 180 episodes. The show followed the lives of female friends living in one suburban neighborhood after the mysterious suicide of their neighbor.
The women of Wisteria Lane went through a lot during their run. Let's take a look at a couple of highly-rated episodes of the show and remember the different kinds of drama our characters dealt with.
The top-rated episode of Desperate Housewives on IMDB is "Bang" with a rating of 9.5. It's the seventh episode of season three. In this one, Carolyn Bigsby holds customers hostage at the local supermarket after finding out about her husband's affair. She wants to kill her husband for what he's done. Lynette Scavo is one of the shoppers trapped in the store. Thankfully, she survives. Susan is preparing to go to Paris with Ian but cancels upon finding out that her daughter Julie is one of the hostages. The other people in the supermarket are Austin who was caught shoplifting, as well as the cynical Edie.
It's a hard episode to watch since the characters we know and like are in danger, but the storyline is compelling. It's an emotional episode, too, because we witness Lynette dreaming about Mary Alice, who lets her know she's fine and Lynette shouldn't worry about her.
"Something's Coming" is the ninth episode of season four, and got a 9.2 rating on IMDB. In this episode, a large tornado hits Wisteria Lane, forcing its residents to seek shelter. The tumultuous nature reflects the turmoil in the lives of our heroes. Gaby and Carlos are reunited and want to run away from Gaby's new husband Victor. Lynette and her family hide from a tornado in Mrs. McKlusky's basement. At the same time, Susan confronts Mike about his painkiller addiction, while Bree and Orson deal with crazy Sylvia Green. Overall, it's an intense episode. The biggest volt comes at the end when Lynette realizes her kids are trapped in McKlusky's house which is completely ruined.
"Finishing The Hat" is the series finale of Desperate Housewives, with a rating of 9.1. Everything must come to an end, after all. Everyone's storylines get wrapped up. Lynette and Tom left Fairview four weeks later after the episode's ending. She became a successful CEO and they two had a bunch of grandchildren thanks to their kids Porter, Preston, and Penny.
Gaby and Carlos left the following year. Gaby started a personal shopping website that led to her show on the Home Shopping Network. They lived in a mansion in Southern California.
Two years later, Bree and Trip got married and moved to Louisville, Kentucky. Trip found a job at a law firm, while Bree became involved in local politics. She also joined a women's club for ultra-conservative women and partakes in weekly bridge games and bakery sales.
Susan moved first, but before she did, she introduced herself to the woman moving in and wished her well. While she drives off, she sees the spirits of many people who passed away: Mike, Karen McCluskey, Carlos's mother, her ex-husband and Julie's dad Karl, Rex Van de Camp, Chuck Vance, Beth Young, Martha Huber, and Mary Alice herself. We watch the new woman move into Susan's old house. Her name is Jennifer and apparently, she has a big secret.
"Down The Block, There's A Riot" is the tenth episode of season seven with a rating of 8.9. There's a big, chaotic protest as Paul Young wants to set up a halfway house. The protest turns into mayhem, with Susan getting hurt in the process. Tom fears his past indiscretion with Renée requires an extreme solution. Bree downscales Keith's proposal to cohabitation, but that proves insufficient. Juanita discovers Grace is Gaby's biological daughter.
In "Give Me The Blame" Bree Van De Kamp is on trial for murder, and no one seems to be telling the truth about what happened. Eventually, the trial comes to an end with a surprising conclusion – Karen McCluskey confesses to the murder to protect Bree. Charges against Bree are dropped, and the prosecutor doesn't charge Karen due to her age and declining health. Friends on Wisteria Lane thank Mrs. McCluskey and celebrate with Bree.
So much happened on Wisteria Lane throughout the years: some events made us laugh, while others made us cry. One thing is certain: loyal fans will remember their favorite show forever.
Are you ready to find out which Desperate Housewives character you are? Don't waste any more time and take the quiz! Discover your deserved spot on Wisteria Lane.