What clothes do you feel best in?
How do you like to spend your vacation?
What do you like to eat for breakfast?
What's your favourite part of the day?
What kind of music do you like to listen to?
What flavor of ice cream do you like?
Which animal would describe you in the best way?
How would your best friend describe you?
If you were a fruit, which one would you be?
When you are in a bad mood, do you need some time alone or do you prefer a company to help you feel better?
Where would you like to go?
What's your favorite drink?
What's your favorite sports discipline?
Which Web browser do you use?
Which means of transport is your favorite?
What is your favorite season?
What is the superpower you would like to have?
How are you most of the time?
Which kind of art do you like the most?
Your result
Steven Quartz Universe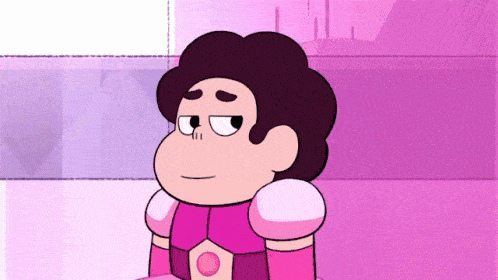 Steven Quartz Universe is the titular main protagonist of the Steven Universe franchise. He is the son of Greg Universe and Rose Quartz, the only known hybrid of a human and a Gem and the first Crystal Gem of human descent. As a result of his parentage, Steven is an extraordinarily unique being with innate powers beyond that of normal humans and Gems. While he was only a child, Steven steadily grew from a tag-along to the Crystal Gems into the heart of the team thanks to his kind-hearted nature and resourcefulness.
COOL QUIZ? SIGN UP TO GET NEW QUIZZES
Pearl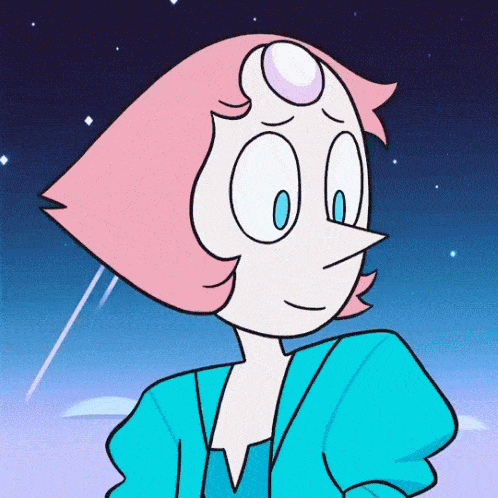 Pearl is a member of the Crystal Gems. She was Pink Diamond's second Pearl, one of Rose Quartz's closest followers, and her sole confidant. Pearl is one of the last surviving Gems on Earth who joined the Crystal Gems in their rebellion against the Gem Homeworld. Pearl would afterward protect the Earth over the next several millennia alongside her friends, while later teaching Steven the ways of Gems.
COOL QUIZ? SIGN UP TO GET NEW QUIZZES
Garnet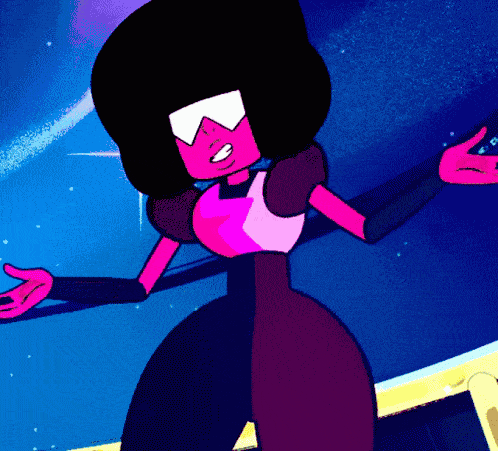 Garnet is the fusion of Ruby and Sapphire and the current de-facto leader of the Crystal Gems. Garnet is one of the last surviving Gems on Earth who joined the Crystal Gems in the Rebellion against the Gem Homeworld and afterward assisted her friends in protecting the Earth over the next few millennia. After Rose Quartz gave up her physical form to give birth to her son, Steven Universe, Garnet took over as the leader of the group.
COOL QUIZ? SIGN UP TO GET NEW QUIZZES
Amethyst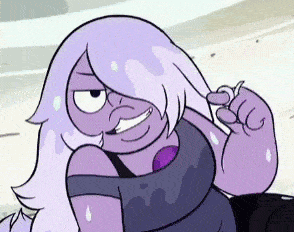 Amethyst (specifically Amethyst Facet-5 Cut-8XM) is a member of the Crystal Gems. She is the last known Gem manufactured on Earth as a part of the Gem Homeworld's Kindergarten project, being one of the last surviving Gems on Earth. After being found by Rose Quartz and the other Crystal Gems, Amethyst helped her friends protect the Earth over the next four millennia and often aids in the shenanigans of Steven Universe.
COOL QUIZ? SIGN UP TO GET NEW QUIZZES
Advertisement
Hey everyone! Do you like Steven Universe? If so, you will surely like today's quiz. We invite you to answer twenty questions to find out which character from Steven Universe you resemble.
Steven Universe is an American animated television series created by Rebecca Sugar for Cartoon Network. It tells the coming-of-age story of a young boy, Steven Universe, who lives with the Crystal Gems — magical, mineral-based aliens named Garnet, Amethyst, and Pearl – in the fictional town of Beach City. Steven, who is half-Gem, has adventures with his friends and helps the Gems protect the world from their own kind. The pilot was first shown in May 2013, and the series ran for five seasons, from November 2013 to January 2019. The TV film Steven Universe: The Movie was released in September 2019, and an epilogue limited series, Steven Universe Future, ran from December 2019 is March 2020.
The themes of the series include love, family, and the importance of healthy interpersonal relationships. Sugar based the lead character on her younger brother Steven, who was an artist for the series. She developed Steven Universe while she was a writer and storyboard artist on Adventure Time, which she left when Cartoon Network commissioned her series for full production. The series is storyboard-driven; the show's storyboard artists were responsible for writing the dialogue and creating the action in addition to drawing the storyboards. Books, comics, and video games based on the series have been released.
The series has developed a broad fanbase and has been critically acclaimed for its design, music, voice acting, characterization, prominence of LGBTQ themes, and science fantasy worldbuilding. The series won a GLAAD Media Award for Outstanding Kids & Family Program in 2019, becoming the first animated series to win the award. It also received a Peabody Award for Children's & Youth Programming in 2019. It was nominated for five Emmy Awards and five Annie Awards.
Steven Universe is set in the fictional town of Beach City, Delmarva, where the Crystal Gems live in an ancient beachside temple and protect humanity from monsters and other threats. The Gems are ageless alien warriors who project female humanoid forms from magical gemstones at the core of their being. The Crystal Gems comprise Garnet, Amethyst, Pearl, and Steven — a young, half-human, half-Gem boy who inherited his gemstone from his mother, the Crystal Gems' former leader Rose Quartz. As Steven tries to understand his gradually expanding range of powers, he spends his days accompanying the Gems on their missions, as well as interacting with his father Greg, his best friend Connie, his magical pet lion, and the other residents of Beach City. He explores the abilities inherited from his mother, which include fusion — the ability of Gems to merge their bodies and abilities to form new, more powerful personalities.
The series' first season gradually reveals that the Crystal Gems are fugitives from a great interstellar empire. During their missions, they visit ruins that were once important to Gem culture but have been derelict for millennia. The Gems are cut off from the Gem homeworld, and Steven learns that many of the monsters and artifacts they encounter are Gems who were corrupted by a Gem weapon of mass destruction and can no longer maintain rational, humanoid form. By the end of the first season, Steven learns that millennia ago, the Gem empire intended to sterilize the Earth to incubate new Gems, but Rose Quartz led her supporters, the Crystal Gems, in a violent and apparently successful rebellion against this genocidal plan. The discovery and release of Lapis Lazuli, a Gem trapped on Earth for millennia, put the Crystal Gems at risk from the Gem empire once more, leading to the arrival of hostile envoys Peridot and Jasper.
In the second season, Peridot allies with and eventually joins the Crystal Gems to prevent Earth's destruction by a Gem "geo-weapon" buried in the planet. During the third season, Lapis Lazuli decides to live on Earth with Peridot; Jasper is defeated and captured; and Steven learns that his mother assassinated one of the Gem empire's matriarchs, Pink Diamond. In the fourth season, as Steven wrestles with his conflicted feelings about his mother's actions, the Gem empire leaders Blue Diamond and Yellow Diamond begin to turn their full attention to Earth. In the fifth and final season, Steven learns that in fact, his mother was Pink Diamond, who faked her death to assume the identity of Rose Quartz; he uses this revelation to persuade the other Diamonds to try to take responsibility for and fix the damage they have caused.
What kind of crystal would you be in the world of Steven Universe? What character do you most resemble? Find out today! All you have to do is answer twenty questions. We hope you have fun!