What is your favorite movie genre?
What is the superpower you would like to have?
What is your favorite vacation destination?
Which shoes would you like to buy?
Which Web browser do you use?
What school subject do you like best?
What steps do you take to manage stress?
How would your enemy describe you?
What kind of clothing do you wear?
What is your favorite hobby?
Which means of transport do you like?
What kind of element would you have?
What is your favorite type of house?
If you were a fruit, which one would you be?
What do you like to drink?
How would your best friend describe you?
What kind of jacket do you like?
What type of car would you like to drive?
How do you respond to rudeness?
What is your favorite weather?
Your result
Ko Moon-young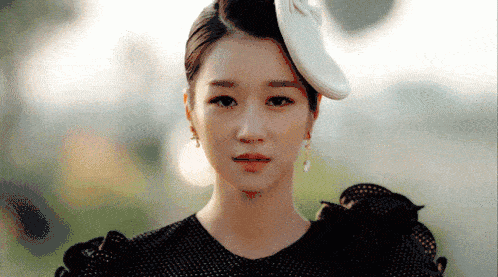 She is a popular children's book author with an antisocial personality disorder. She had a troubled childhood and a turbulent relationship with her parents. She develops a romantic obsession with Gang-tae after a coincidental encounter and often goes to extreme lengths to get his attention.
COOL QUIZ? SIGN UP TO GET NEW QUIZZES
Moon Sang-tae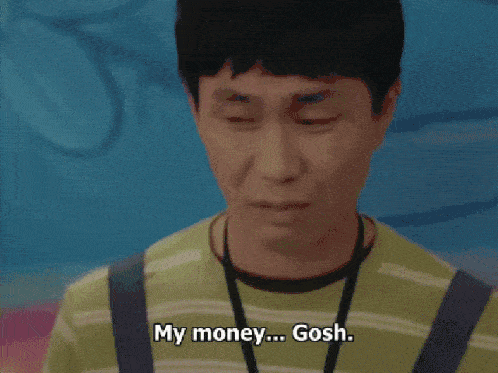 He is Moon Gang-tae's older brother, who is autistic. He is a fan of Moon-young, as well as an aspiring illustrator. He was the sole witness of his mother's murder, which resulted in his irrational fear of butterflies, as they reminded him of this traumatic experience. His fear develops into nightmares every spring, and forces Gang-tae to move towns with him to "run away from the butterflies".
COOL QUIZ? SIGN UP TO GET NEW QUIZZES
Moon Gang-tae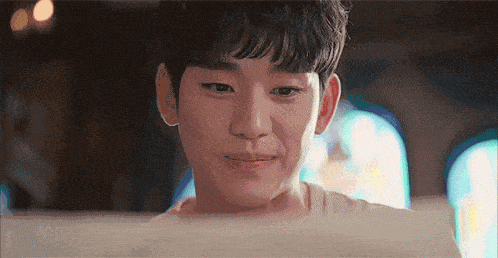 He is an orphaned caregiver working at OK Psychiatric Hospital. While he is empathetic to everyone around him, he struggles with self-esteem as a result of his past experiences and avoids having close relationships with anyone other than his older brother.
COOL QUIZ? SIGN UP TO GET NEW QUIZZES
Nam Ju-ri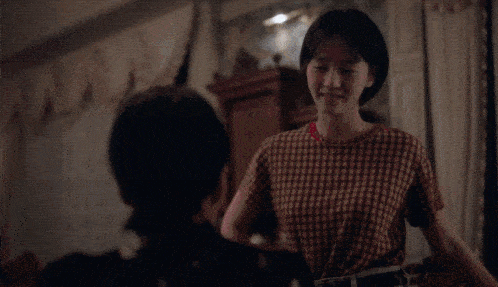 She is a nurse and Gang-tae's co-worker at OK Psychiatric Hospital. She has an unrequited crush on Gang-tae and is shown to be shy and easily jealous of others who are close to her romantic interests. She dislikes Moon-young, with whom she had a brief friendship in elementary school.
COOL QUIZ? SIGN UP TO GET NEW QUIZZES
Hey everyone. Have you seen It's okay not to be okay? It is a South Korean romantic drama television series written by Jo Yong and directed by Park Shin-woo. It stars Kim Soo-hyun, Seo Yea-ji, Oh Jung-se, and Park Gyu-young. The series follows a selfless psych ward caretaker and an antisocial children's book writer.
The series was broadcast for 16 episodes on tvN and Netflix from June 20, 2020, to August 9, 2020. According to Nielsen Korea, it recorded an average nationwide TV viewership rating of 5.4%. It was the most popular show of 2020 in the romance genre on Netflix in South Korea. Critical responses were primarily positive. Some commentators criticized the writing in the latter half of the series but praised the acting by the cast.
The New York Times named It's Okay to Not Be Okay one of "The Best International Shows of 2020". At the 57th Baeksang Arts Awards, it received eight nominations with two wins (Best Supporting Actor – Television and Technical Award for costume design). It received a nomination at the 49th International Emmy Awards in the Best TV Movie or Miniseries categories.
This drama covers a very interesting topic related to mental health. Moon Gang-tae lives with his older brother Moon Sang-tae who has autism. They frequently move from town to town ever since Sang-tae witnessed their mother's murder. Gang-Tae works as a caretaker in a psychiatric ward at every place they settle in. While working in a hospital, he meets a famous children's book writer, Ko Moon-young, who is rumored to have an antisocial personality disorder.
Circumstances lead Gang-tae to work at the OK Psychiatric Hospital in Seongjin City, the same city where they all lived when they were young. Meanwhile, Moon-young forms a romantic obsession with Gang-tae after finding out that their pasts overlap. She follows him to Seongjin, where the trio slowly begins to heal each other's emotional wounds. They unravel many secrets, seek comfort from each other, and move forward in their lives.
It's Okay to Not Be Okay was created by Studio Dragon, written by Jo Yong, directed by Park Shin-woo, and produced by Story TV and Gold Medalist. Jo Yong based the drama on her relationship with a man who had a personality disorder. She developed Moon Sang-tae's character by listening to the stories of people with autistic brothers and referred to the books recommended by the CEO of Bear Better, a social enterprise where people with developmental disabilities work. Fashion director Cho Sang-kyung managed costumes, while fashion designer Minju Kim designed some of Ko Moon-young's dresses.
In the second half of 2019, Kim Soo-hyun considered It's Okay to Not Be Okay to be his comeback drama following his obligatory military enlistment, and his casting was confirmed by his agency in February 2020. At the press conference for the drama, he said that he joined the project after being drawn to its title and Moon Gang-tae's character. In the same month, Seo Yea-ji was confirmed to be cast as Ko Moon-young. In March 2020, veteran actor Oh Jung-se accepted the role of Moon Sang-tae. When he was asked about his character at the press conference, he commented that "autism isn't an illness, but something you're born with".
The first script reading photos were released on May 8, 2020, and filming was completed on July 31, 2020, without a wrap party out of concerns for the COVID-19 pandemic. Filming locations for the drama included Cafe Sanida in Wonju, Gangwon, which provided the background for the "cursed castle", completed with CGI effects, and Secret Blue Cafe in Goseong County, Gangwon, which was transformed into OK Psychiatric Hospital for the shooting using props. Outside locations included streets and beaches in Goseong, as well as locations in Yangju (Gyeonggi) and Incheon. Some of the furniture used in the drama were antiques and 100 to 200 years old.
It's Okay to Not Be Okay was broadcast on tvN on Saturdays and Sundays at 9:00 pm Korea Standard Time (KST) from June 20, 2020, to August 9, 2020; episodes were released on Netflix in South Korea and internationally after their television broadcast.
The five children's storybooks that appeared in the drama were written by Jo Yong and illustrated by concept artist Jamsan. They were published in Korean by Wisdom House in July and August 2020. According to the Kyobo Book Centre and YES 24, all five books were listed in the top 20 bestselling books of the month. Due to its popularity, Kyobo Book Centre recorded a ninefold increase in the number of drama- and film-related books. In 2021, all five books were translated by Woo Jae-Hyung into Brazilian Portuguese and published by Intrínseca in March and May.
Which character from It's okay to not be okay do you resemble the most? See for yourself now! Answer twenty questions in our quiz and find out your result.